I spotted these at Sam's yesterday.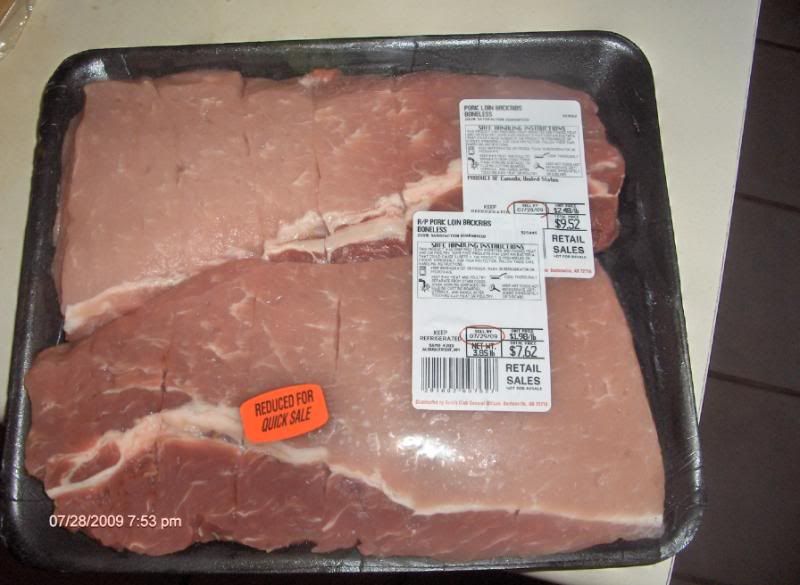 1.99 a pound, can't buy good hamburger for that.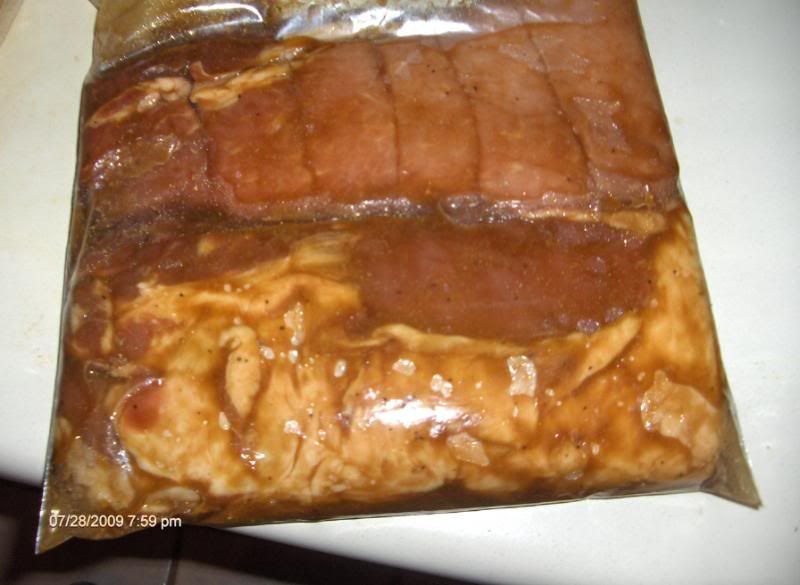 3 1/2 tbs TQ, and some soy and garlic.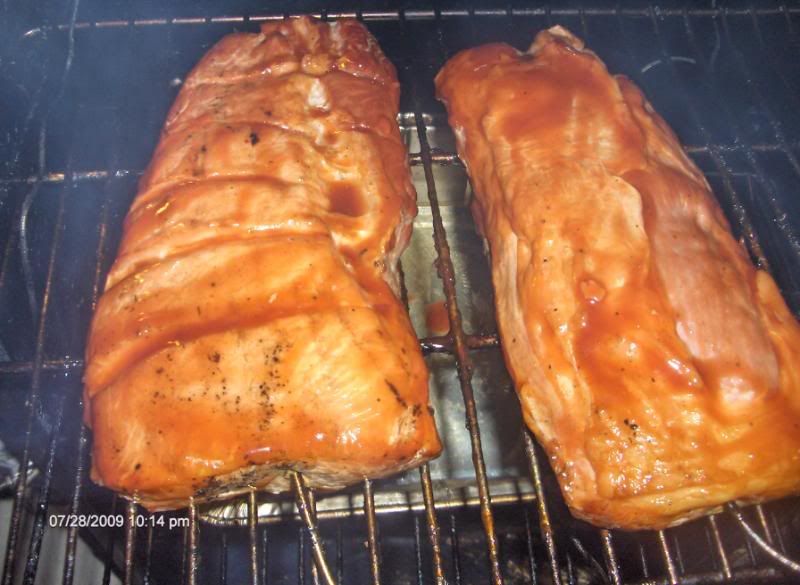 In the smoker a few hours later after rinsing and adding some Sweet Baby Ray's.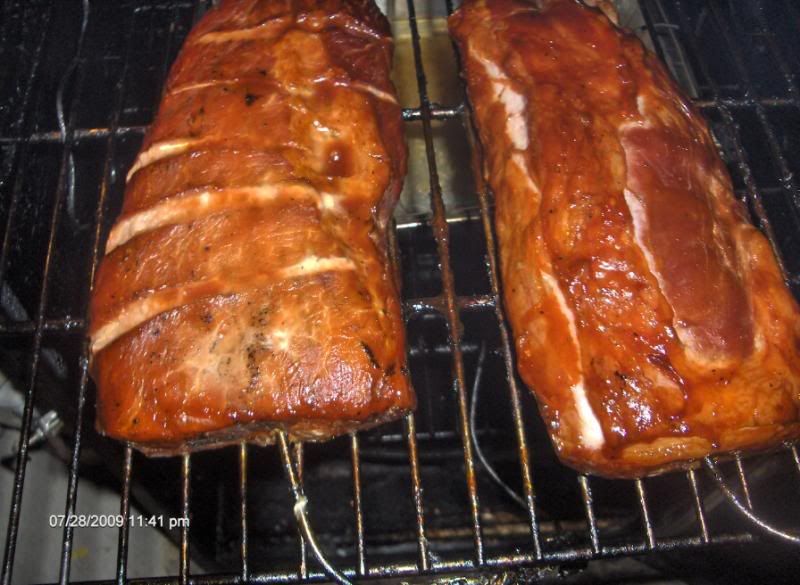 1 1/2 hour later.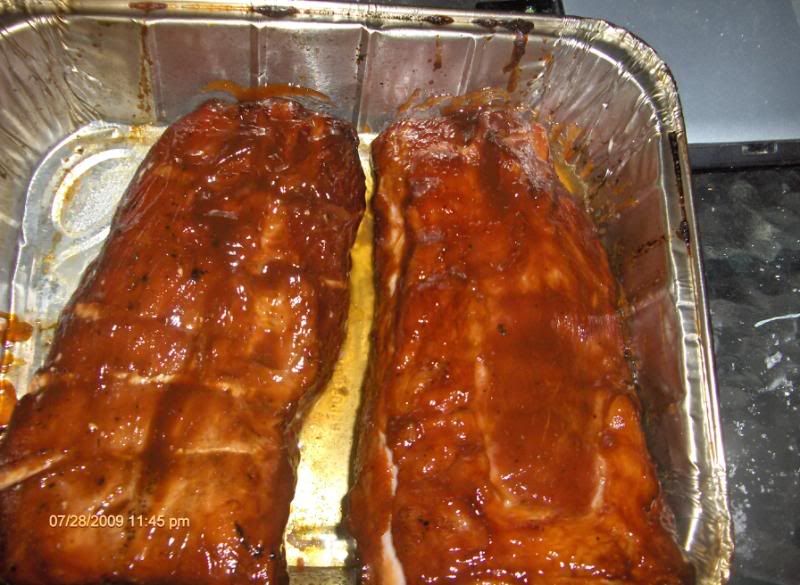 Another 1/2 hour and slathered with more sauce, ready for a sear.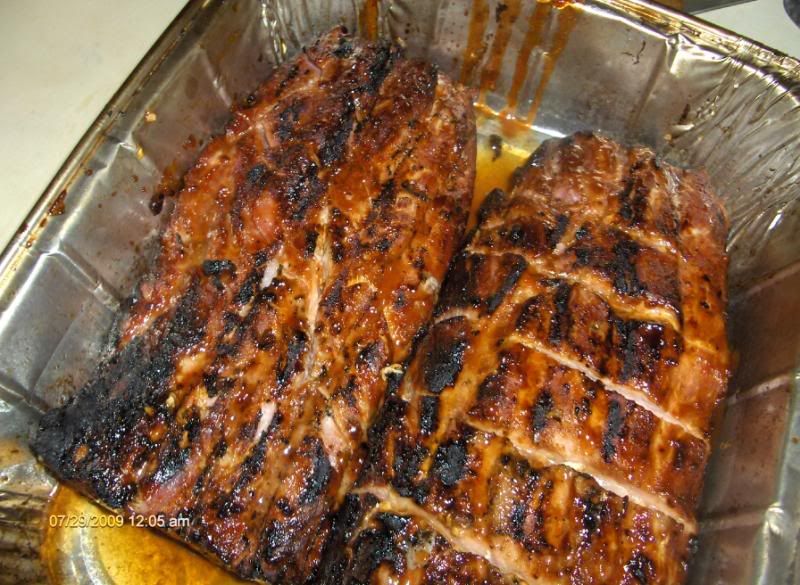 Couple minutes on each side on the Weber gas.
I had to test of course. As usual I wasn't impressed.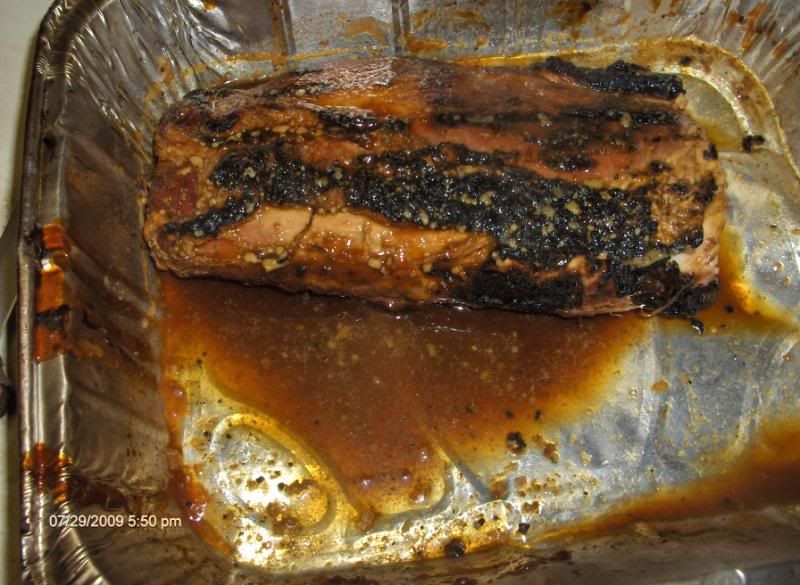 Today, Carol tasted after work and she loved them.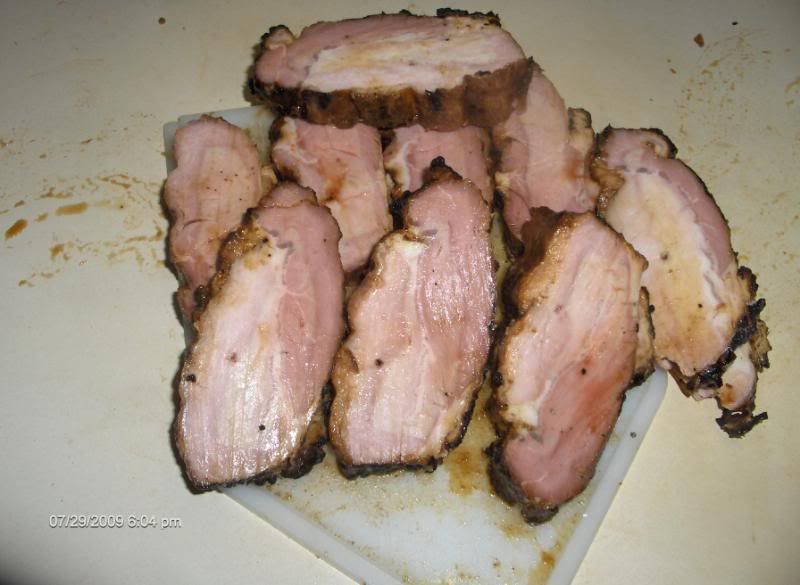 All sliced, some for her lunch, rest in the freezer.
After tasting tonight they were great.
Thanks to Brian's post on his CSR's and talking in chat about the times, I just did it, as I was going to wait till tonight.