I've been lurking this forum since I got my smoker, finally decided to sign up to say hello and thank you.
About a month ago, my good friend of 20 years moved to Florida. Several times a year, he'd have a smoke out. I always gave him a hand, but that was about it. For a going away gift, he gave me one of his old smokers, an cheapo Brinkmann offset. I asked what I was supposed to do with it, he laughed and said, "don't worry, you'll figure it out, you've helped me enough over the years."
My wife has always been the grill master at the house, but, I told her the smoker was mine.
After much reading on the forums and other sites, I made some of the common modifications to my new (old) Brinkmann, heat deflector, tuning plates, chimney extension, plus I sanded it down and have been working on seasoning it (like a cast iron skillet). It's starting to come around, about the only things I have left to do is a little welding to sturdy it up, a firebox, put on new shelving and some quality door thermometers.
Well, enough gabbing, here is my lastest smoke...thanks in large part to this forum, a couple of fattys.
Close, gotta probe them. I was shooting for 160*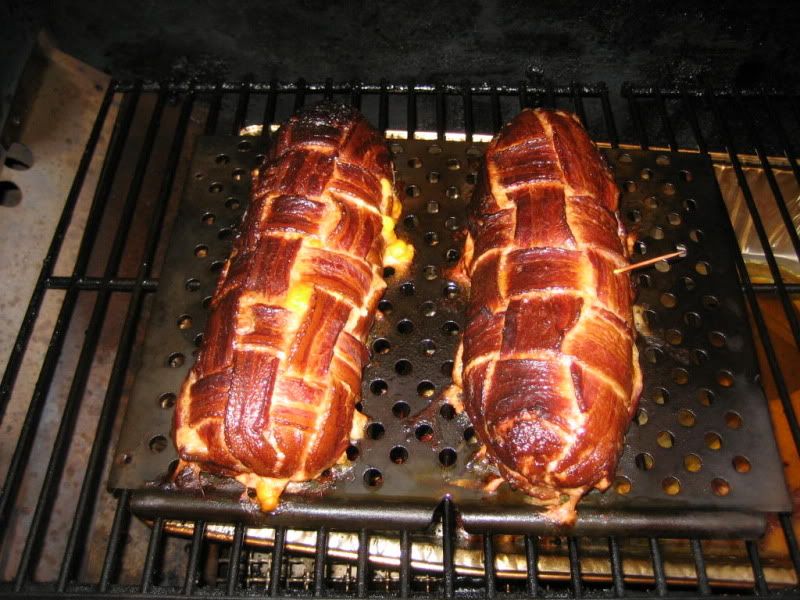 Target temp hit and then some...165*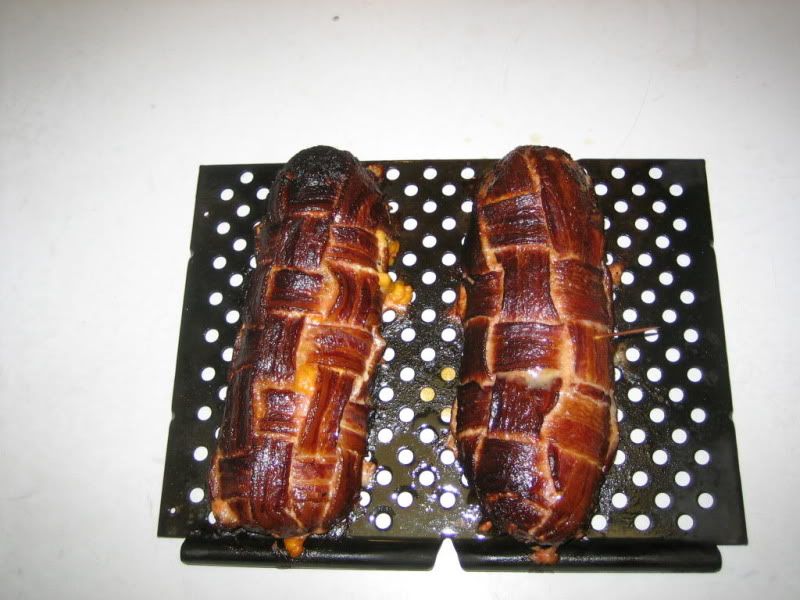 Our grilling area. I think Max would fit on the smoker...but I'm not gonna cook him up.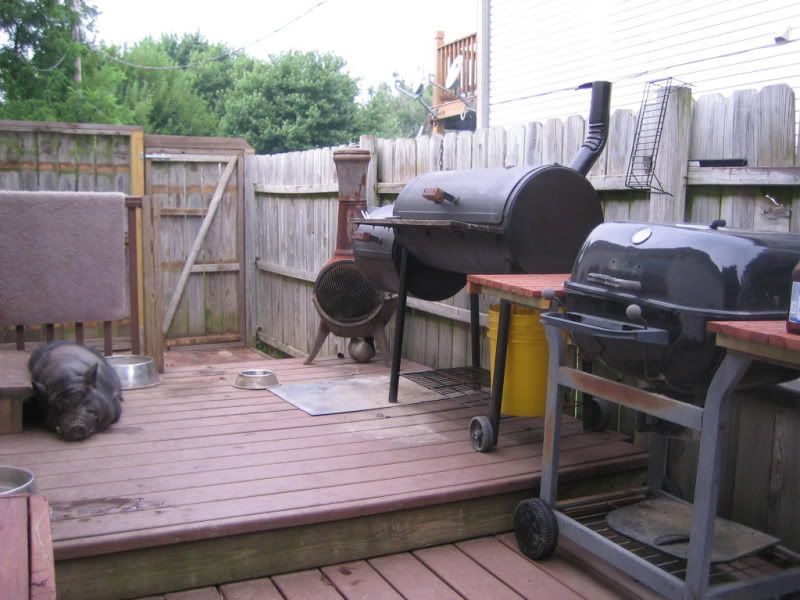 Thanks for looking,
Billy
edit: Almost forgot.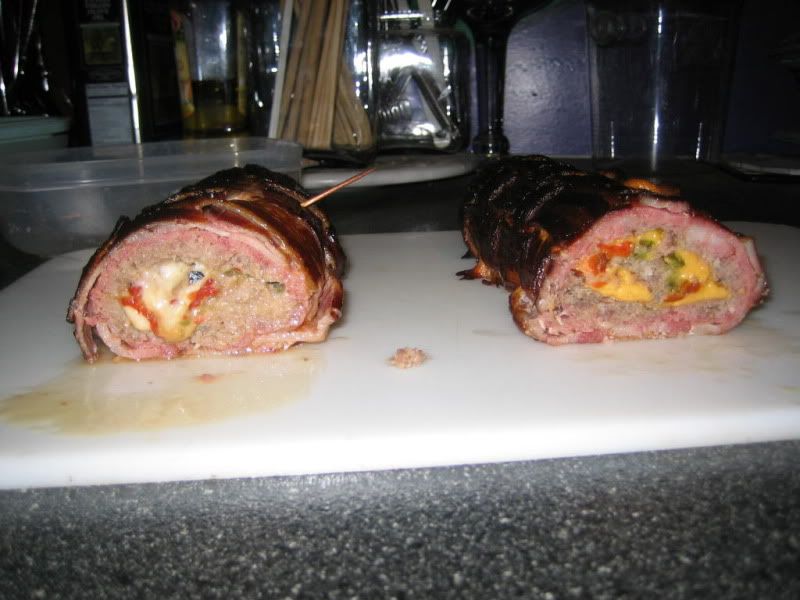 I made 2 different rolls, one with spicy sausage and one with mild sausage. The spicy one I used pepper jack cheese, jalapenos, cayenne and roasted red peppers. The mild one I used pepperocinis, banana peppers, poblano and roasted red peppers. All the peppers came from my garden. :)