My file cabinet meat smoker finished. I got the idea from a member on this forum. Thanks a bunch
Hose for propane tank. I have since turned the propane tank around to the side to make sure the hose is all the way on the outside of the cabinet.
Smoker with all the racks and extras I drilled holes in a cast iron lid for the cast iron skillet smoke box. The lid in not shown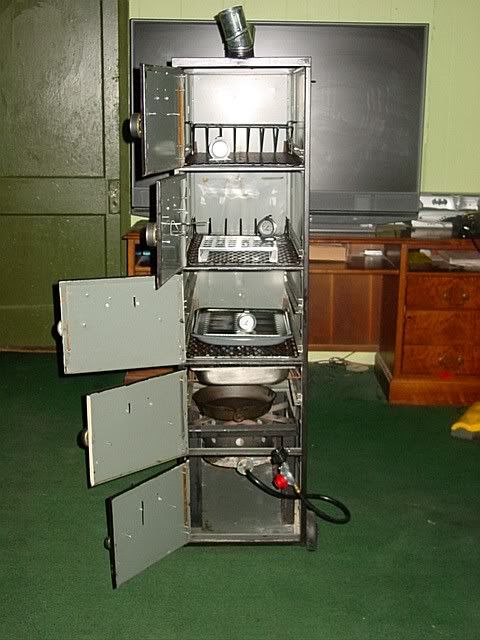 Completed smoker. I have taken the magnets off the doors and added barrel locks
I burned it off a couple of days ago and smoked on it yesterday. Here is the outcome. I am newbie trying to get established.