I am making Dutch's Beans from scratch. I start with 1 kilo ( about 2 pounds ) of white navy beans.
Softened and plumped up that makes a heck of a lot of beans. That sink is regular size.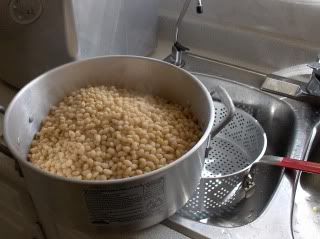 Bring to a boil then simmered for 2 hours to soften the beans.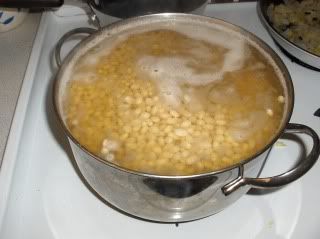 Fry Onions
Chop the Red Pepper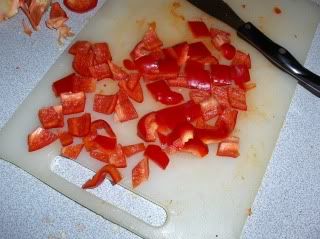 Add the stuff
Recipe called for 6 strips of bacon so I figured 2 pounds would be enough.
(you cannot have to much bacon)
Added the rest of the stuff
They are now in the smoker at 250f for 5 hours. That's what I used for time last time I did them and they were great.
Now I have to run to the store and get the pineapple chunks that I forgot to get when I went for the beans.
I add them in along with their juice.