not sure where this should go but figured here as good as any place...
not smoking here but last week had a urge for some good itailian spaghetti with meatballs.
for the meatballs i started with some hot italian pork sausage and some elk burger, added garlic and diced onion, cummin and oregeno.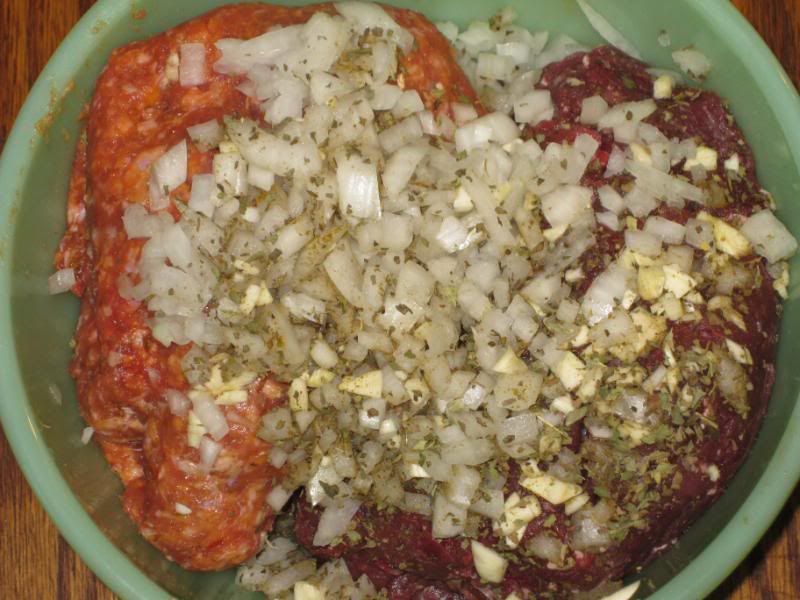 mixed all up and made balls.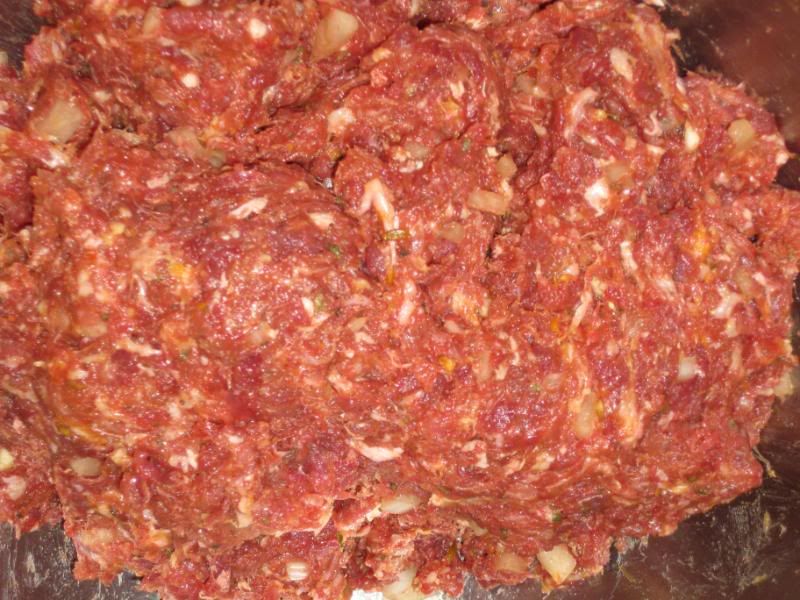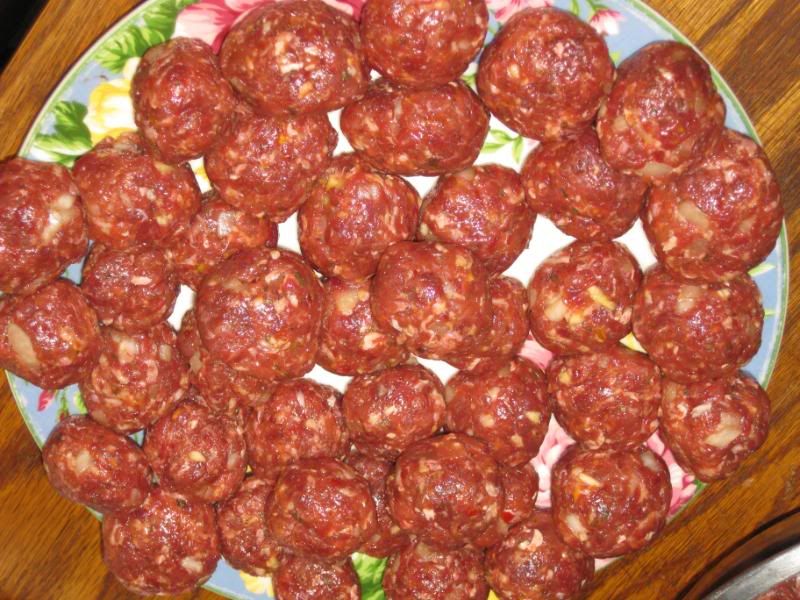 browned and cooked meat balls
using tomato sauce, italian spices, cremini and porcini mushrooms cut in small chunks simmered for 4-5 hours, added the meatballs last hour.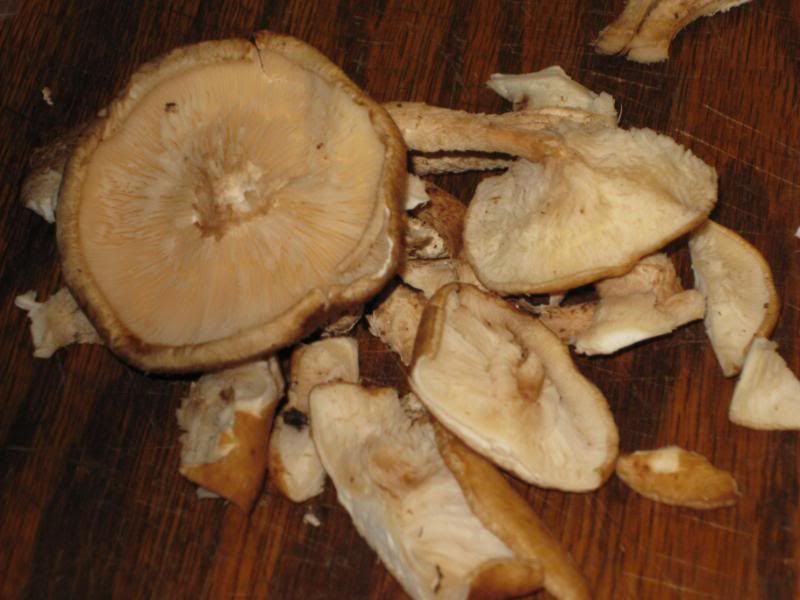 served with garlic breadsticks and topped with parm reggiano.
was a pretty much from scratch deal with not much of a recipie, i did have a sauce recipie which i had stashed and used it as a baseline. great stuff. thks for cking my pics!!!