Well, here we go. My 1st attempt at a CBB. Fingers are crossed!!!!
I can't help but to wonder how such a small piece of meat can take so long to smoke but I'm about to find out. If I've done something wrong so far please tell me.

Here it is trimmed and the point seperated.
(I hope this is right as I seem to remember reading someone said to seperate the point.)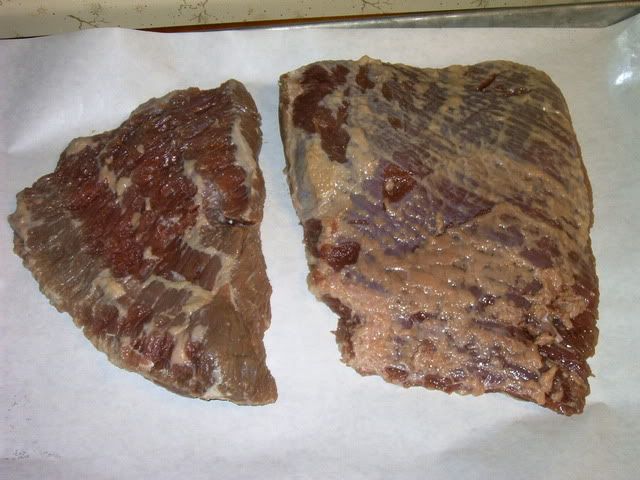 Ingredients used:
Pickling spice
Old Bay spice
Black Peppercorn
EVOO
Maple wood



Rubbed with EVOO, Old Bay and Pickling spice.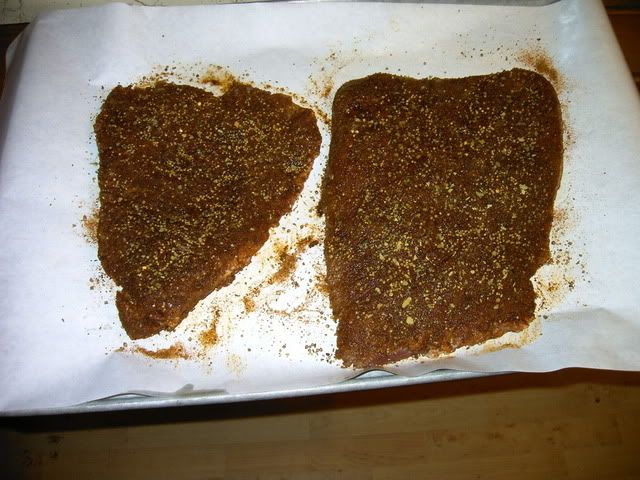 Peppercorn ground onto the CBB.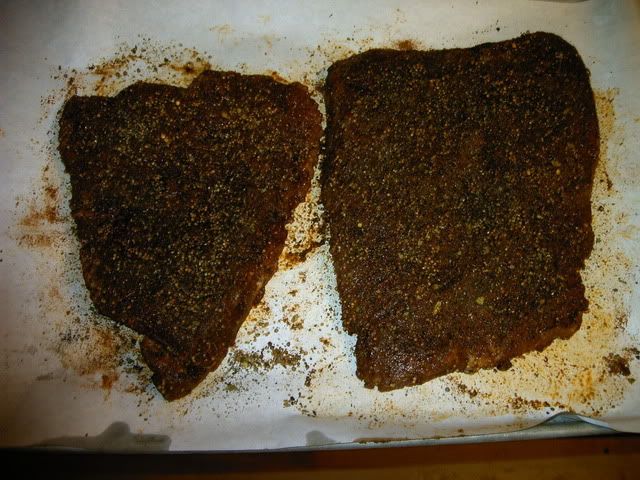 Wrapped and ready to go into the fridge for a nap. Not me, just the CBB.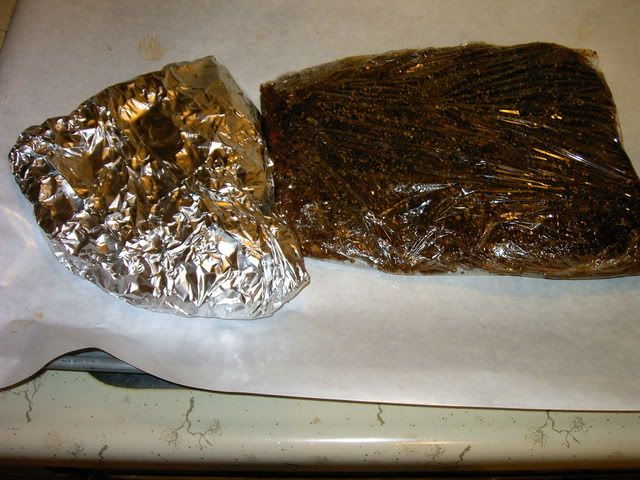 Hopefully I will begin the smoke Friday and the results will be forth coming.

If anyone has any suggestions please speak now or forever hold yer meat.


Added:
I put the finished pics here to so people wouldn't have to search through the thread.

Into the smoker at 225* and I will take them to an internal temp of 165*, then wrap them in foil with a little apple juice until
they reach an internal temp of 185*.....



A couple hours into the smoke I put in the probes.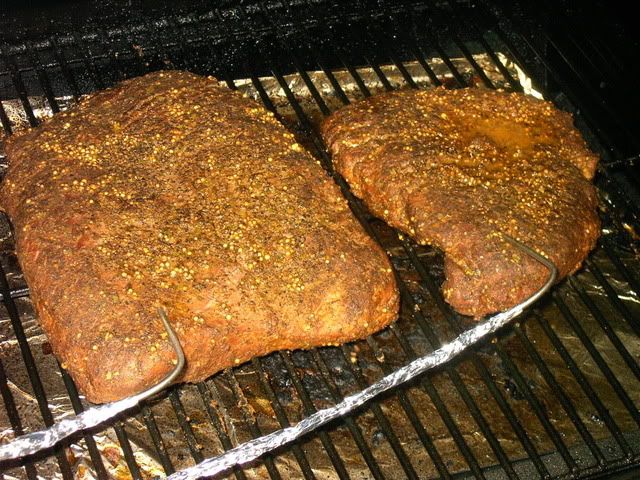 After reaching a final temp of 185* and rested for an hour wrapped in towels it's ready to be put into a big zip lock bag and into the fridge to cool before slicing.



The final pic after slicing thin. It really took in the smoke....Mmmmmmmmmmmm good!!!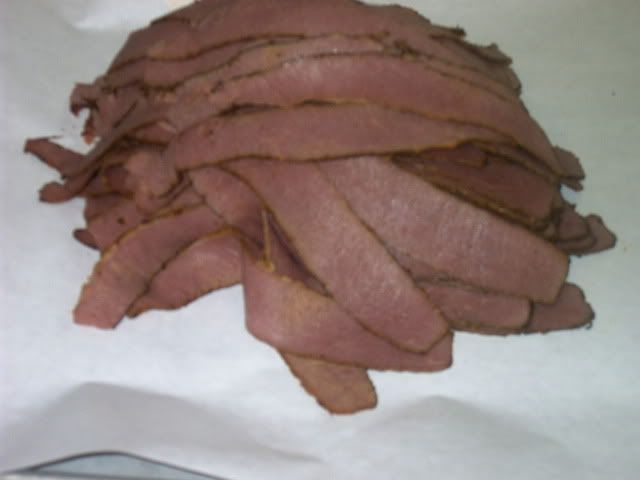 Thanks for looking at my smoke.
Edited by oneshot - 3/13/11 at 4:26pm