This is the 2nd half of a 24 lb. top round I had previously rubbed and froze until I ate the first half that I smoked before. Here's the link to the 1st half I smoked:
http://www.smokingmeatforums.com/for...ad.php?t=78159
Ok, on with this smoke.
The rub was Traeger Beef rub. It really gives excellent flavor.
Smoked at 250 degrees.
The wood used was Maple.
( You can order Traeger's rubs and sauces from this link:
http://www.traegergrills.com/?gclid=...FRcXIwodykaQ-A
)
Into the smoker.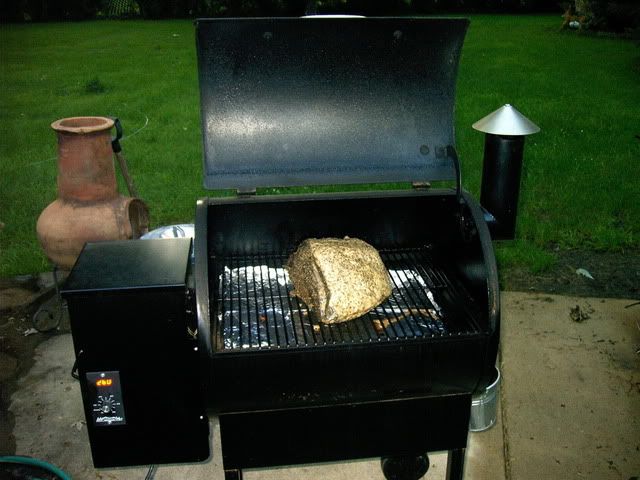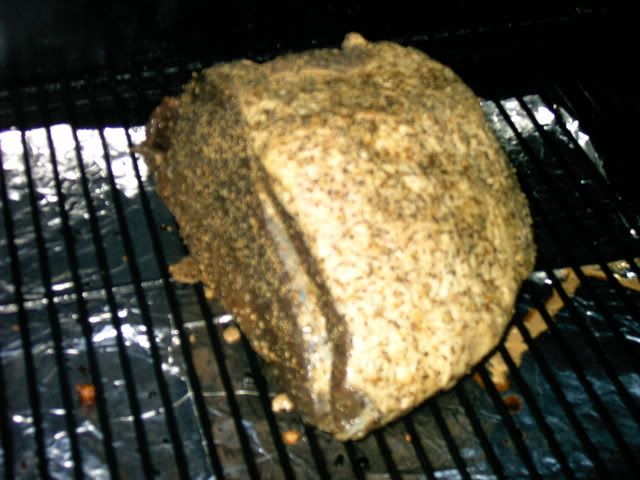 Inserted probe after a couple of hours.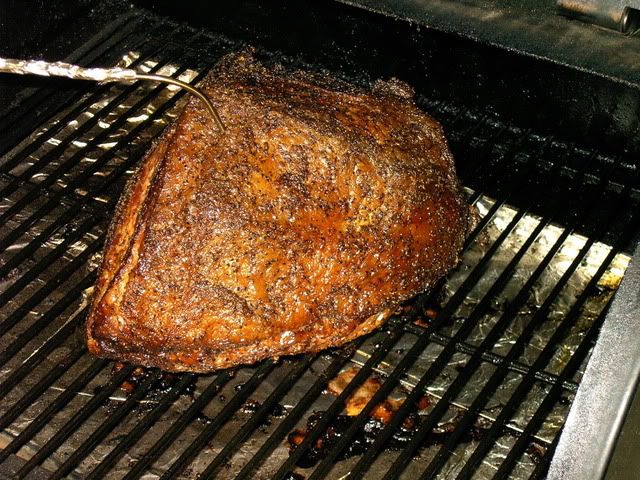 Here it is ready to be pulled and foiled at 130 degrees internal temp.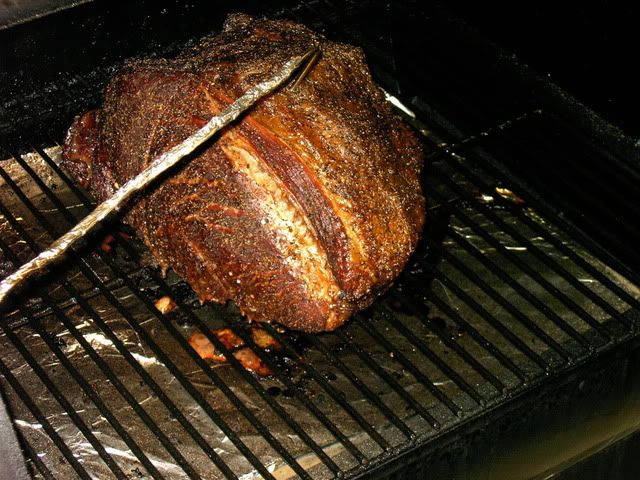 Getting wrapped in double foil, wrapped in a towel, put into a cooler and rested for 1 1/2 hours.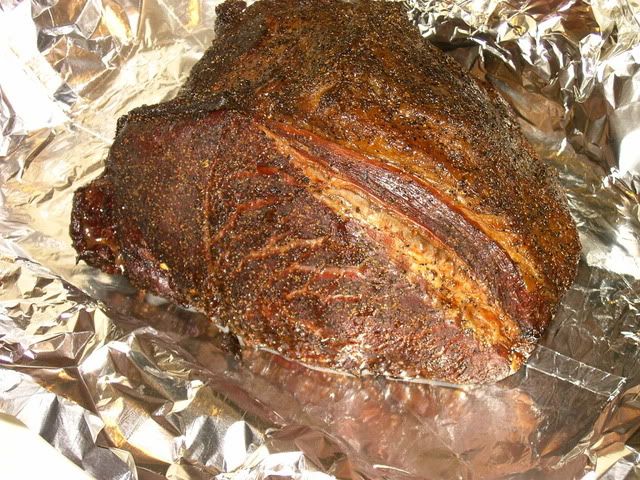 Here it is after I trimmed off the excess fat and on the new slicer ready for my 1st run of slicing it paper thin. (Note: Next time I will trim the fat cap before applying the rub so I don't loose the bark in that area due to trimming.)
Here's the roast beef all sliced and ready for packaging.
Here is one slice held up for a view. Man does this slicer cut thin!!!
It's so thin and tender that you can see how it starts to pull apart just from the weight of holding it up.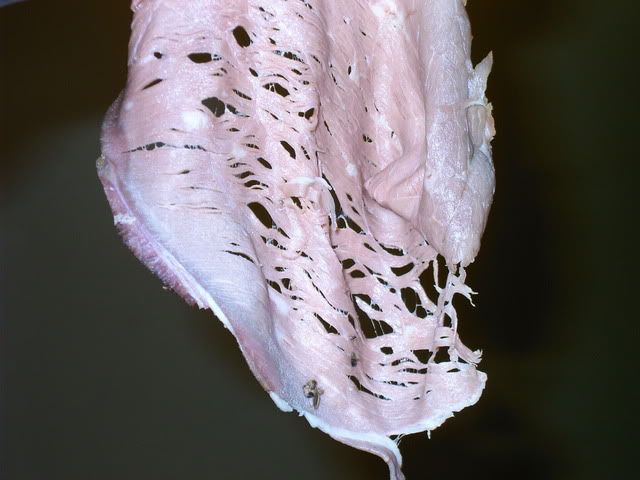 In closing I'd like to say I'm extremely happy with my new slicer, it really does an excellent job and makes a big difference. Much faster too!!!
The clean up with this slicer is also a breeze it's so easy.
As for the roast beef, it was so tender it almost melted in my mouth and the taste was no less then great. And that was without any au jus.
I can't wait till I use the au jus, it will be just like being in heaven....
I'd also like to thank all the people that post here, I've learned so much in such a short time and I hope that my posts help some of the newbies enjoy smoking as much as I do.
I hope y'all enjoyed the Qview and thanks for looking!!!!