hey,
i've started a project and took some pics. what we've got here is essentially a giant ecb. i was taught to go with what works and don't bother to try and reinvent the wheel. "evolution, not revolution"... that sorta thing - i guess. whatever, here are the pics!
first i burned it out with a harbor freight propane torch, then i cut a hole in the bottom of it to the spec of my ecb.
then i cut the access doors out. it's going to be a triple decker.
i was going to try and weld flashing to the door "cut-outs" but i realized i had the lid and drum bottom just sitting there! that was plenty of metal left over for three doors, sans flashing.
i bent the doors by hand with a regular ol' vice. suprisingly, i was able to bend them correctly in just a few minutes.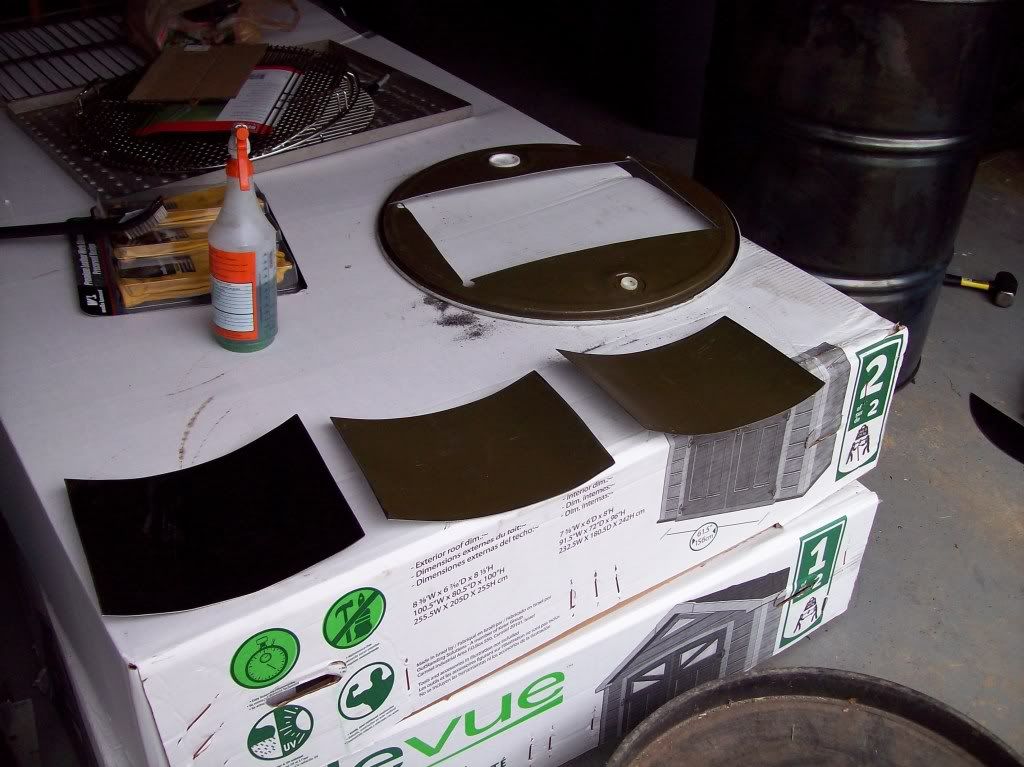 the only thing left is to mount the hardware and fit the lid. BTW, i was planning on making a cut to the lid every few inches and fanning it out. does anyone have a better idea?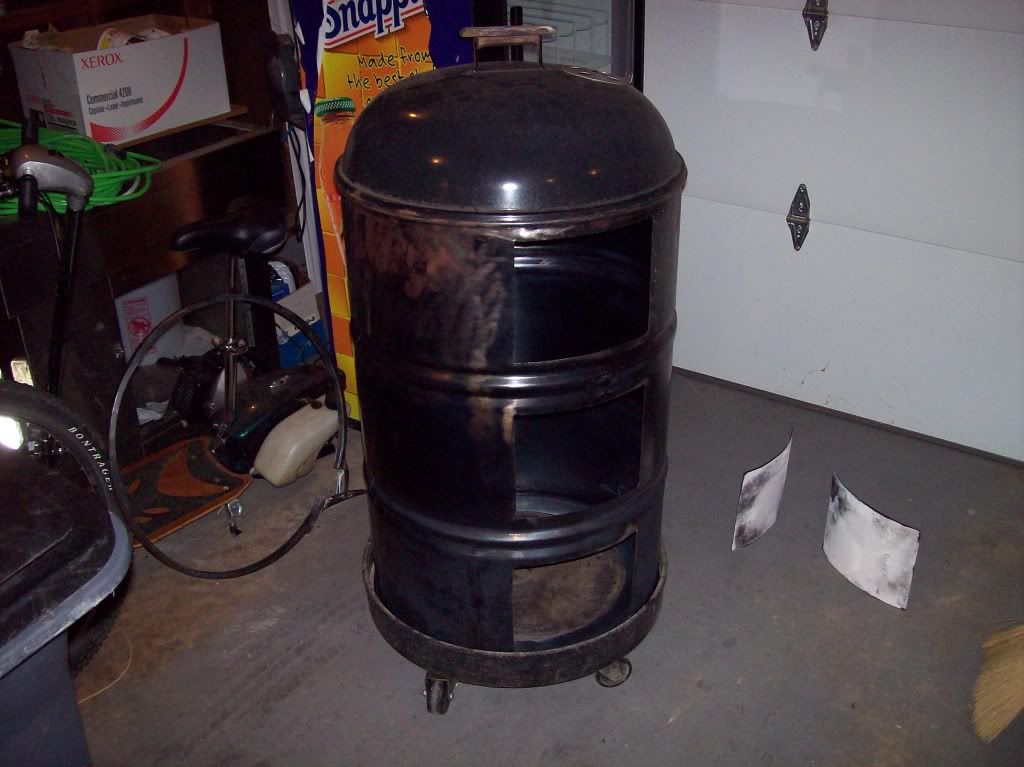 i've got proper wheels for it with angle-iron legs. the drum dolly is not part of the finished product. this way i can wheel it right over my afterburner when my ecb can't handle the weight.
ecb
run charcoal too! simply park whatever smoker you want, over what ever fire pan you choose!