First off I have to say that no matter what the outcome, it's always nice to get your first smoke ring!
First smoke in my WSM. The two chucks were:
1) Tequila lime cilantro marinade
2) Brown gravy / Italian dressing / Ranch dry packet rub
I smoked until 160, then foiled both until 205. I dont know why I cooked it that high, I probably could have ended sooner. Since my WSM was running hot I was surprised how fast these cooked, only 3.5 hours for 7lbs of chuck.
First a picture of both before they go in: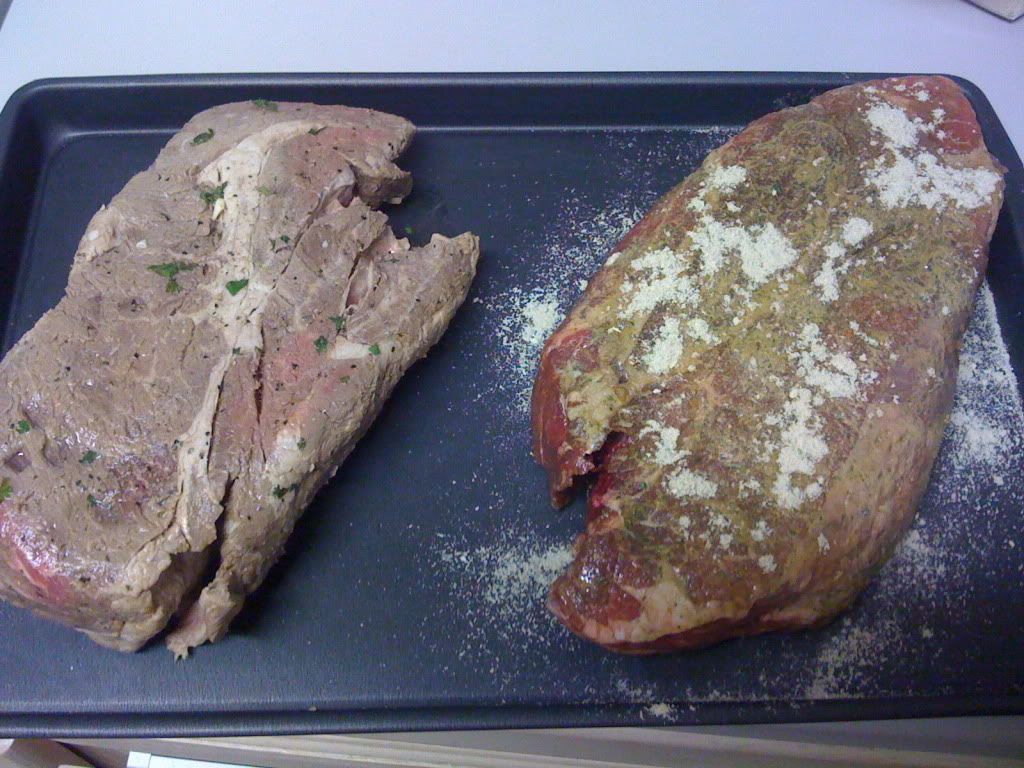 After the smoke here is the first chuck roast.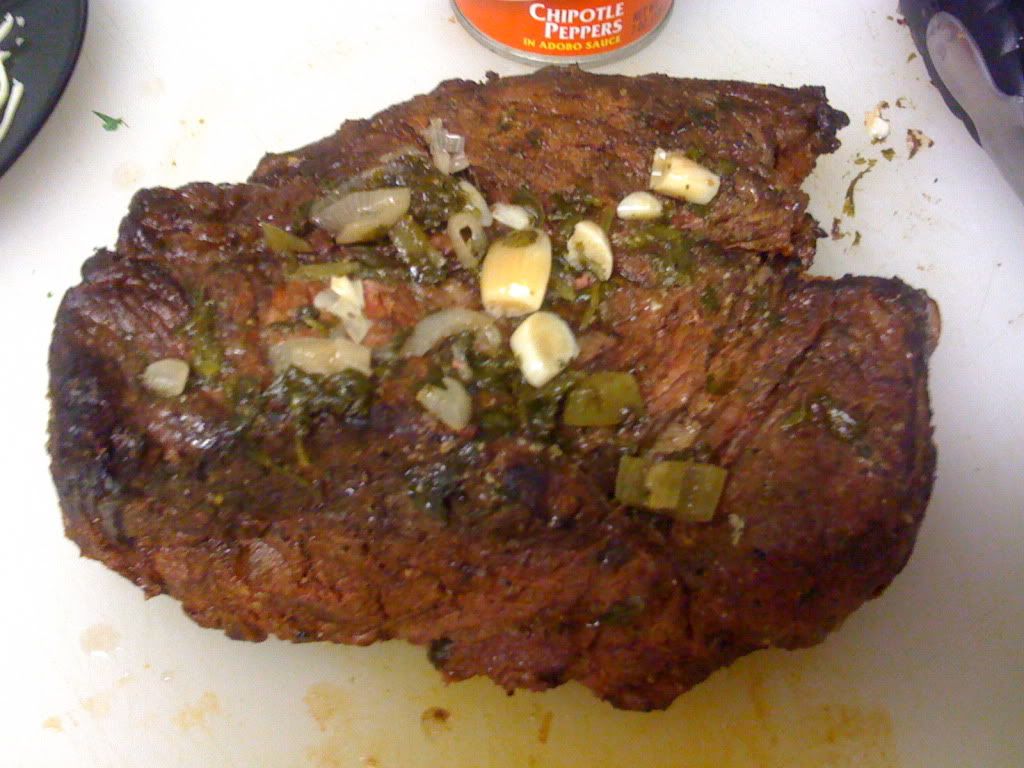 I planned on shredding and tossing with fresh cilantro, green onion, lime juice, chipotle, and the juices from the foil, maybe some jack cheese.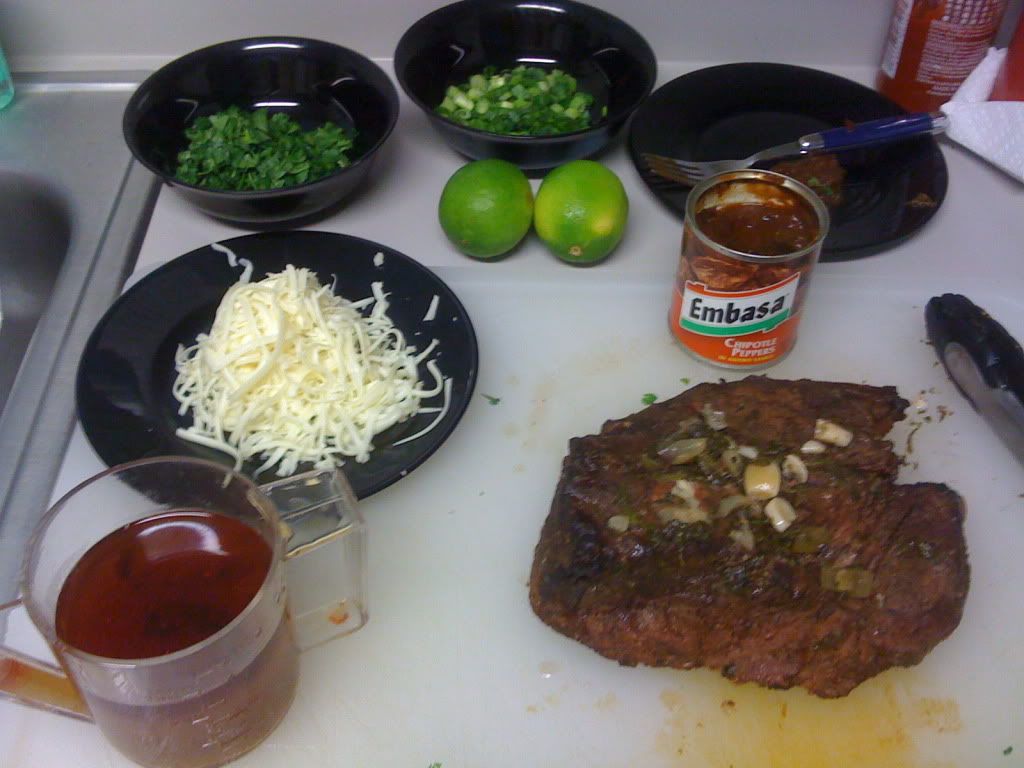 MY FIRST SMOKE RING. I actually ran around cheering. My Bradley, although it gives great smoke flavour, just cannot do this.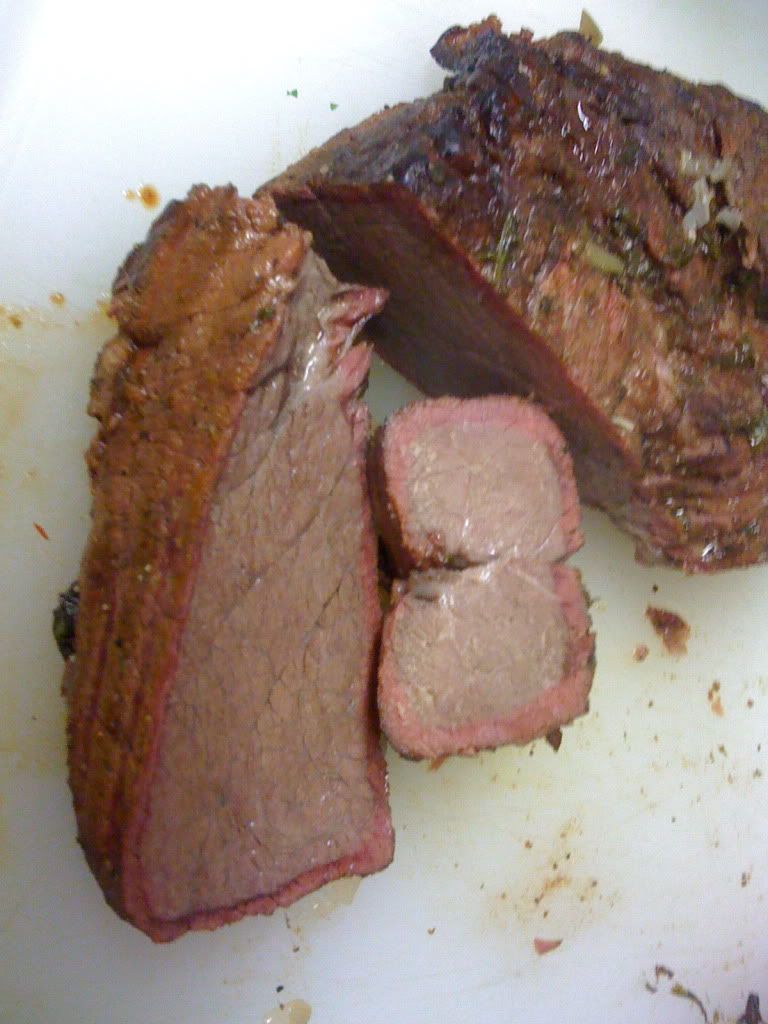 Shredded and tossed: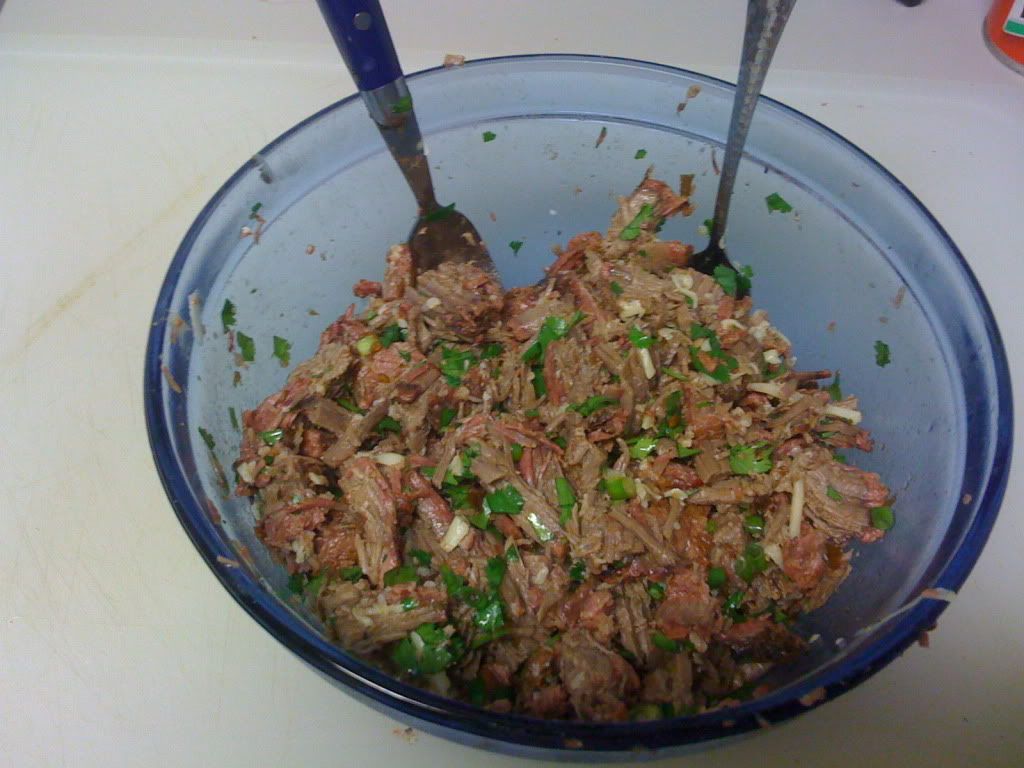 Obviously I completely forget I was out of burrito shells, sour cream and salsa... oh well, leftovers.
Second chuck. I will affectionately call this one "Premium dog food", or possibly "Stew meat"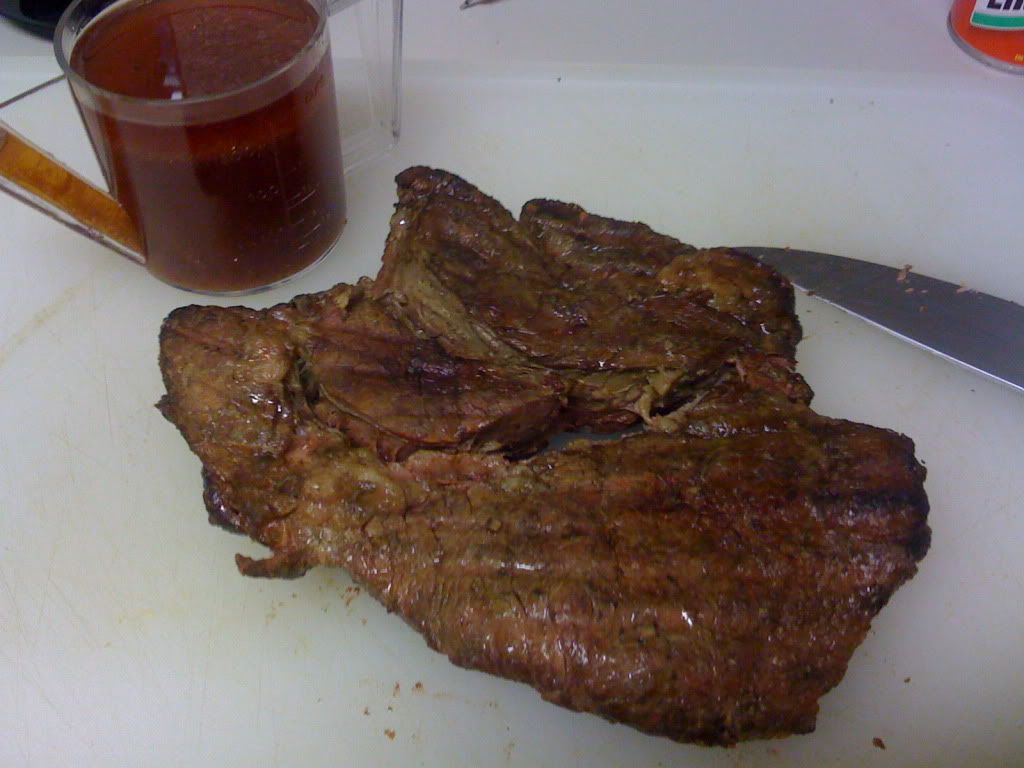 It looks good but it was dry. The fattier pieces were damn good. The rub was also very good. What I did was to cube the meat following the grain, mix the rest of the rub with some of the juices, and toss up the whole thing. I am hoping that when the gelatin cools down completely and its re-heated, it will work well. I know this is the case when I braise short ribs for stew meat.
Note: The cubed meat easily absorbed 1.5 cups of sauce, which was a good sign.
LEFT: "Premuim Dog Food / stew meat / fattie filler?" RIGHT: "Lime / cilantro / Tequila shredded beef"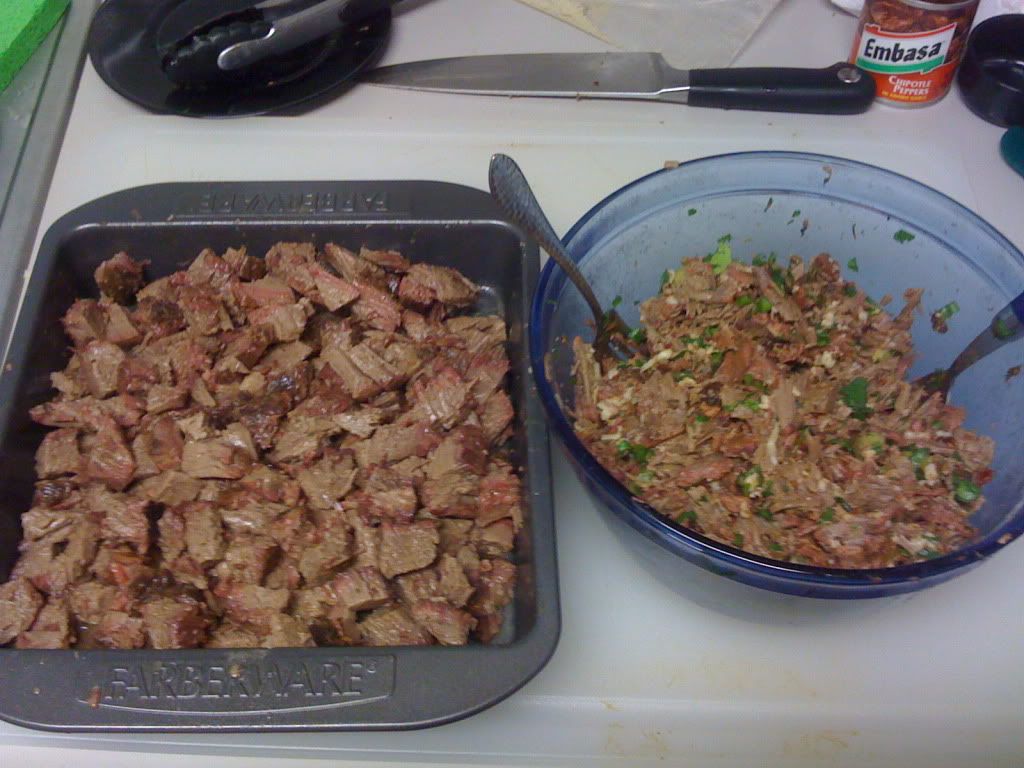 Now even as I type this, the WSM is still going with only one vent slightly open (maybe 2 mm), hovering between 245-255. I cant wait to get some more practise and get some ribs going. I know the WSM is going to be great for pork butts and brisket, as my Bradley struggles keeping temperature.
Also I really wanted to shred this beef, but it would have sliced very well like a brisket.
Thanks for looking!