So the brain gears have been in motion and this is my latest
Cream cheese, boneless skinless breasts and franks hot sauce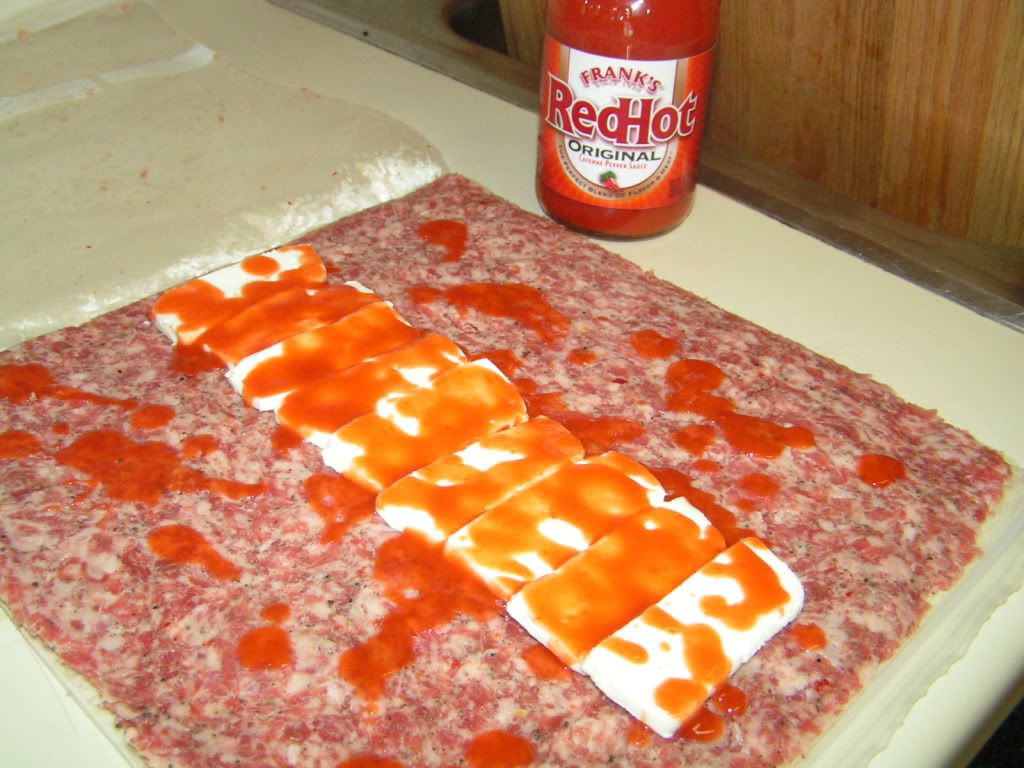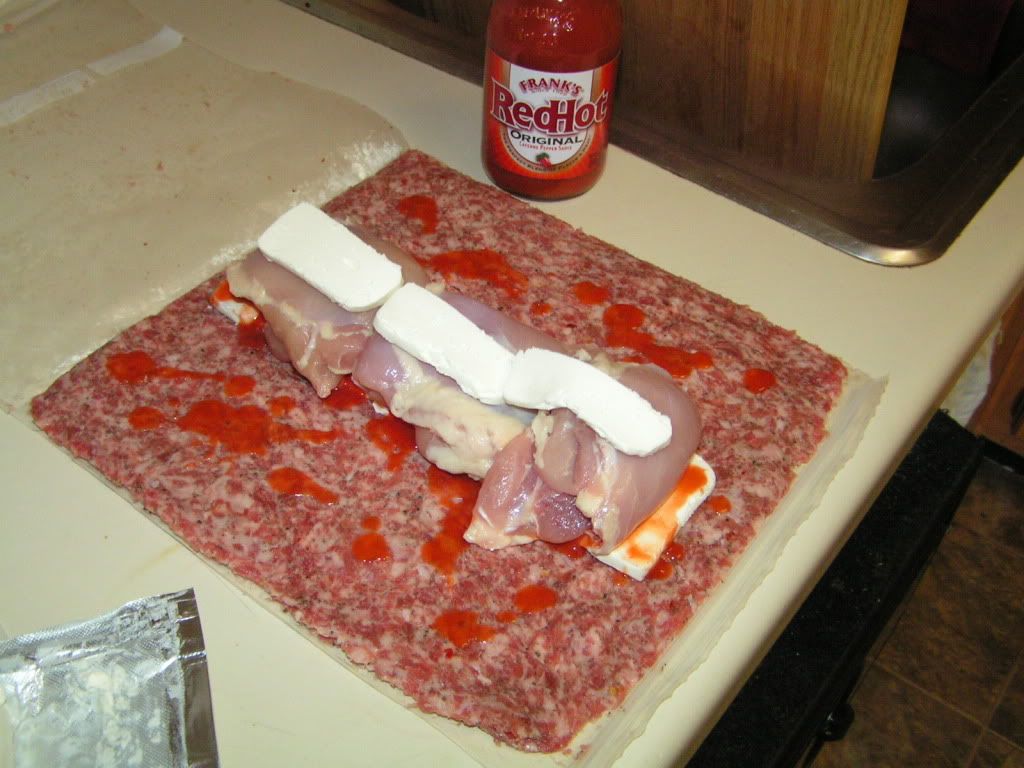 oh and some more cheese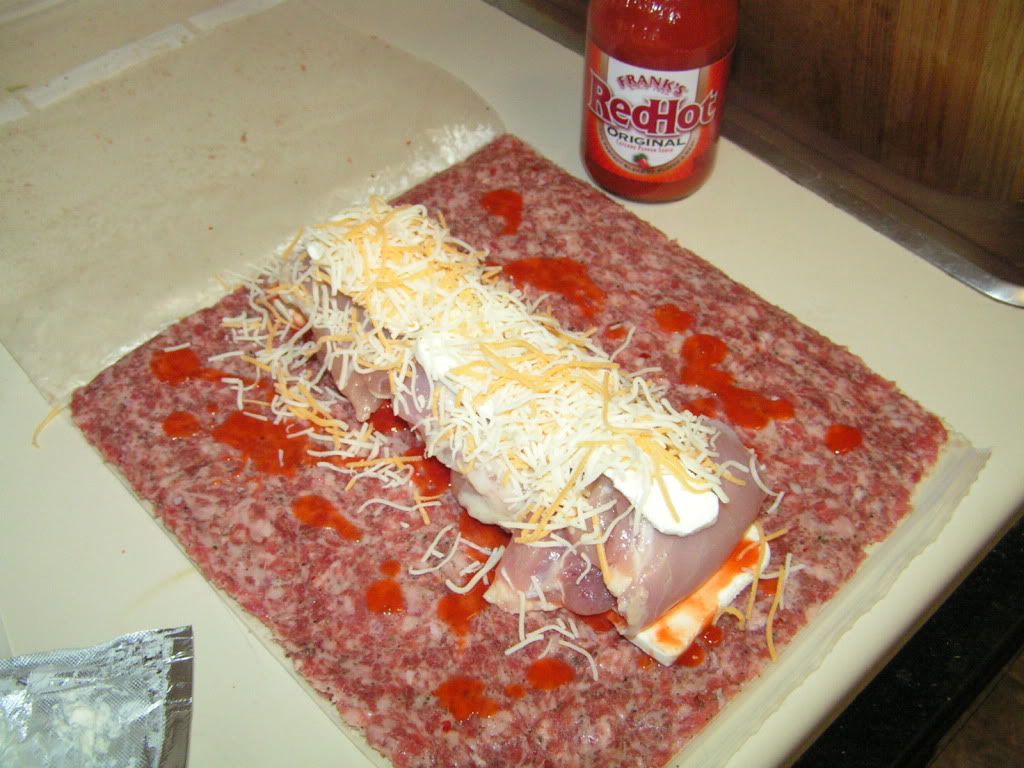 before it went into the smoker.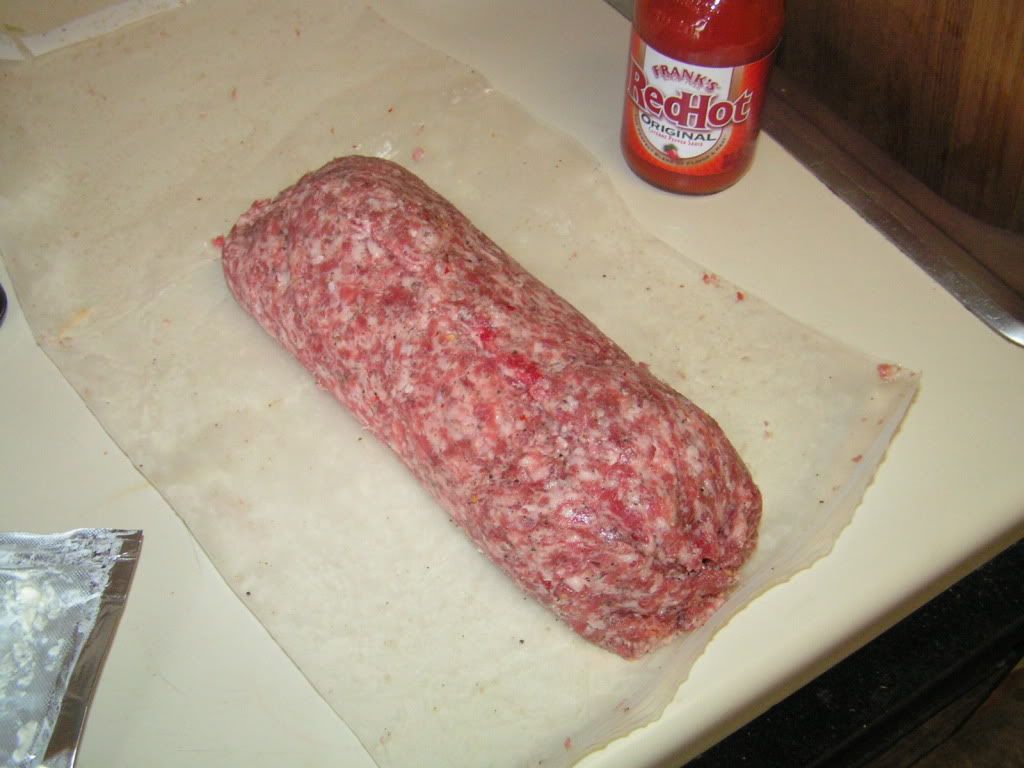 out
yum!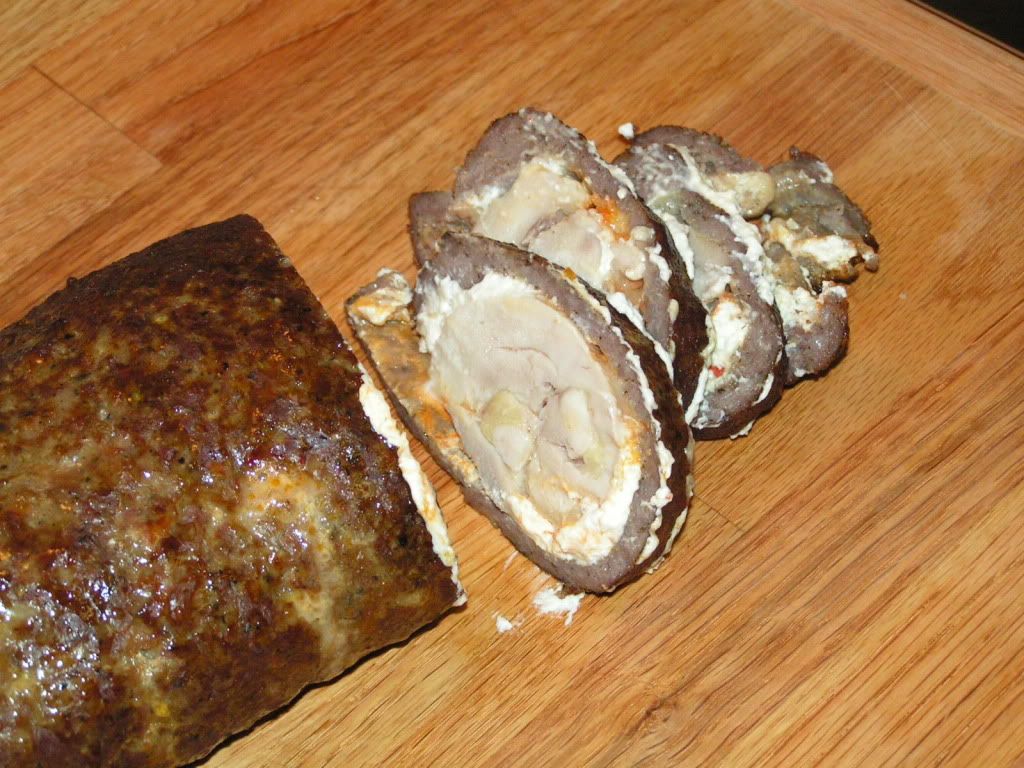 Yeah, I got lazy, didnt have a bacon and didnt feel like making another run to the store just for that sooo it didnt get any
But it was a huge hit, everyone at my party went nuts over it and we drank all of my beer
Temp of smoker was 275 and this one took about 2.5 hrs to hit 175 due to the mass of the chicken inside vs a filler.