Someone posted a bone in pork loin last week, thanks, it gave me an idea.
I called my bucher friend and asked him to cut me a rib end with the bones in like a prime rib, here is what I got.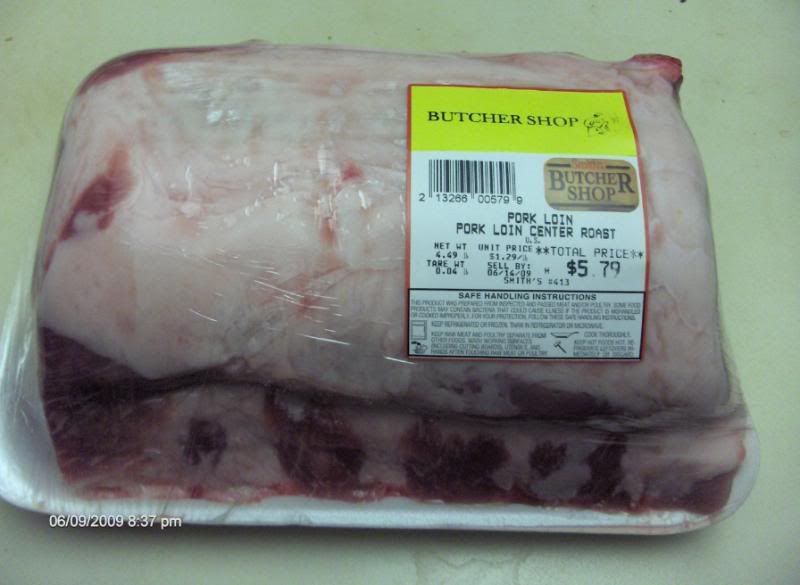 And a good price
.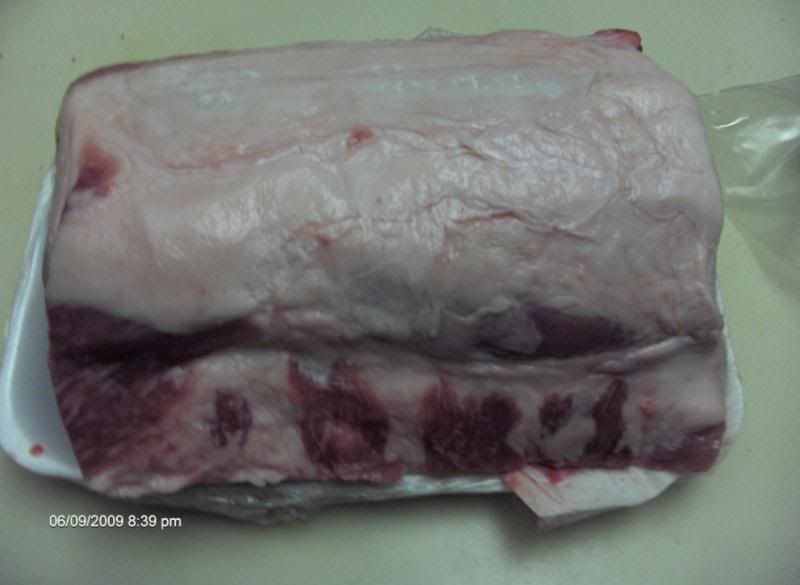 4 1/2 pounds.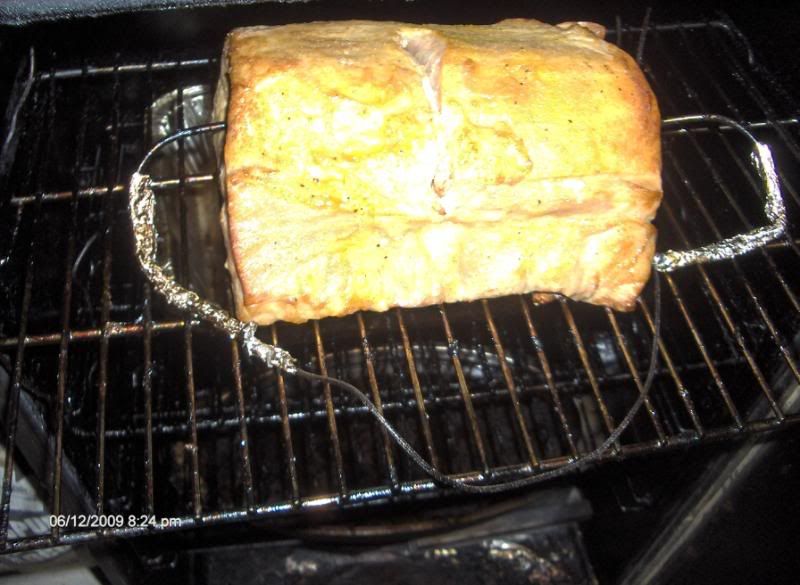 Here it is at 100' after about 1 1/4 hours.
I lost a few pics. This was cured and pumped according to instructions on TQ bag. I started the cure Tuesday and checked it for the salt test last night and it passed. So I just soaked it till tonight.
Thanks for watching.