I am working on my build now and have a pretty good start.
I have a lot of pics but don't know if i should post them all at once or spread them out in the next few days?
so I will start by telling you this will be a reverse flow build close to a Lang style with a warmer/smoker.
I searched for a few months and called the local propane dealer at least once a week to get a 250 gal propane tank. It finaly paid off, I think they got tired of me calling so they found me one
(persistence pays off)
I also got a smaller 24" X 46" tank and will be using it for the warmer/smoker there will be a dampner between the firebox and the 250 gal tank. There will also be a dampner between the firebox and the vertical warmer/smoker that way for the smaller family cooks I can just use the vertical tank. It will have slide out grates and I will be able to do whole hog and slide the grate out for placement on a table for show and pulling.
I am also building a trailer from scratch, ( did I tell I like to build things?)
I plan on setting it up for Catering/Vending and hope to add a few burners and 4 sinks I hope.
Here are the tanks
Getting busy with the friction saw, this is the way to go IMO I can use a plasma torch and have access to one and have used it on this build, but with this saw all you have to do is a light pass with a grinder to remove the sharp edge and your done. I got this one at work but I don't think rent on these are to bad for a day.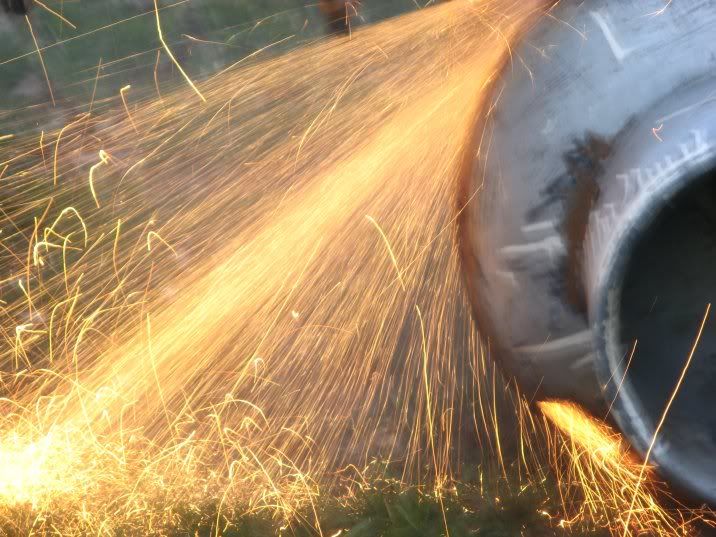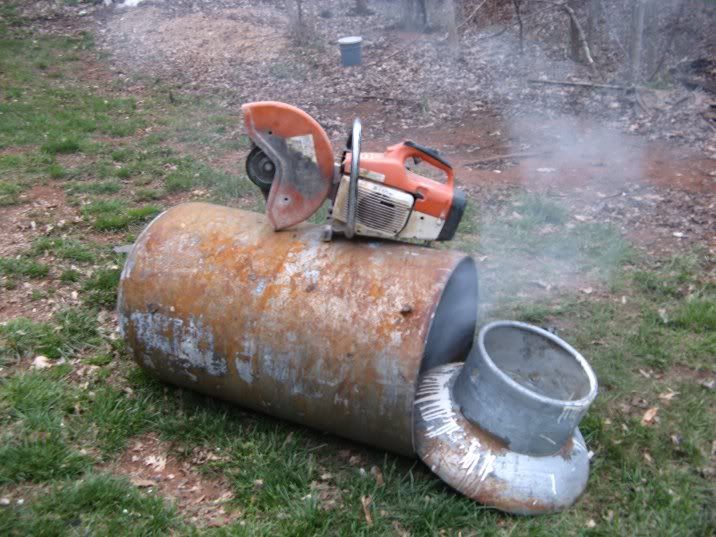 Starter cuts and ready for the henges
Cutting out the firebox opening for the 250 gal tank, I filled it with water and soap the night before.
The 200 Gal stinky splash down