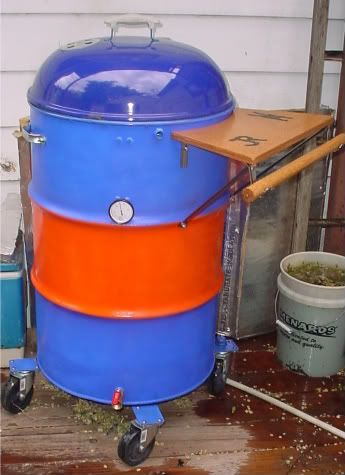 The ol girl be puffin along, ya can't hardly see the smoke but it be thin an blue!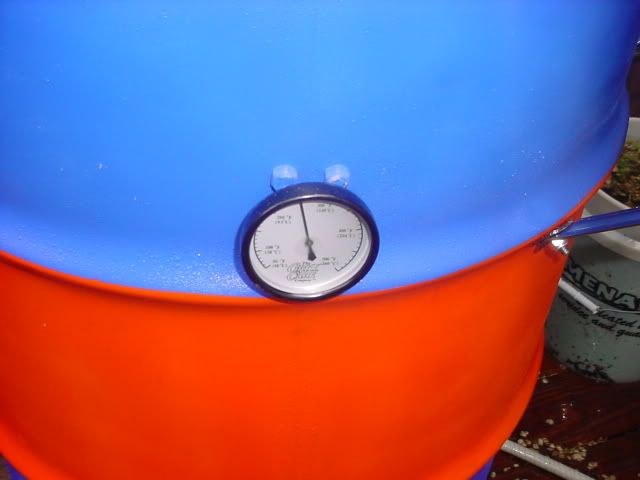 250° in bout 40 minutes, an it's rainin! Gonna take her up well beyond that ta cure the paint some more an just make sure the inside be cured well an anythin left ta burn out is gone.
Tammarraw I'm plannin on doin 4 racks a spareribs fer her first true smoke!