I have all the beginning of the fun. By the time It was done the batteries died! (not like I didn't have time to charge it huh?... started at 8am finished around 7pm)
I took it the fridge after I let the rub set overnight
This is how I usually set the smoke on my grill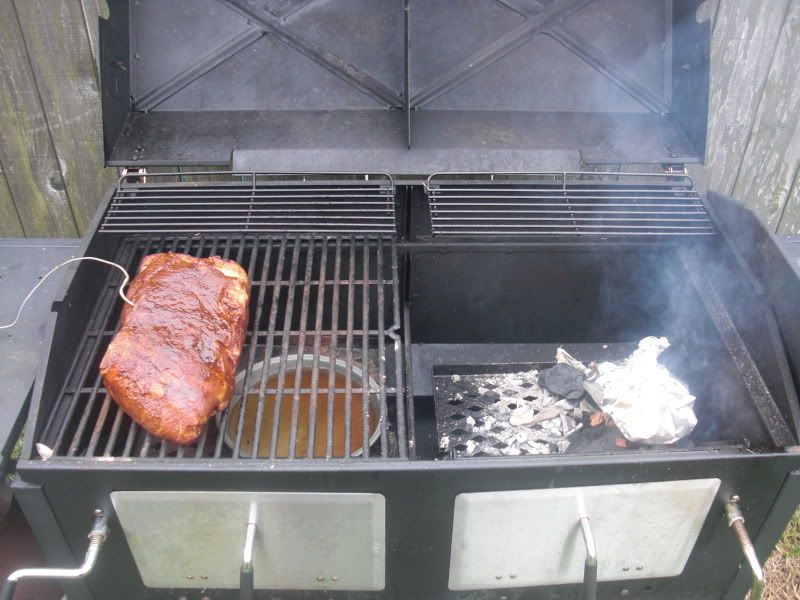 The starting internal tempature
Is this the blue thin smoke thats everyone is talking about on here?
I wish I had the finished product because it looked so good (and tasted great might I add)! The bark was incredible. To finish it off I used SoFlaQuer's finishing sauce but instead of pepper flakes I used Sriracha Chili Sauce.
Thanks everyone for helping me smoke my first Pork Shoulder! Next time I'll make sure to have the end result!
-Justin