Smoked Picante Sauce
8 tomatoes, halved
1 large onion, chunked
2 jalepenos, seeds and ribs removed
2 anehiems, seeds and ribs removed
olive oil
1-5 oz can V8, prefer spicy
1 lime, juiced
fresh cilantro to taste
1 tea. sea salt
1 tea. CBP
put tomatoes, onions, and peppers in ziplock, add a little oil, CBP, sea salt and shake to get oil, pepper, salt distributed evenly. put on smoker.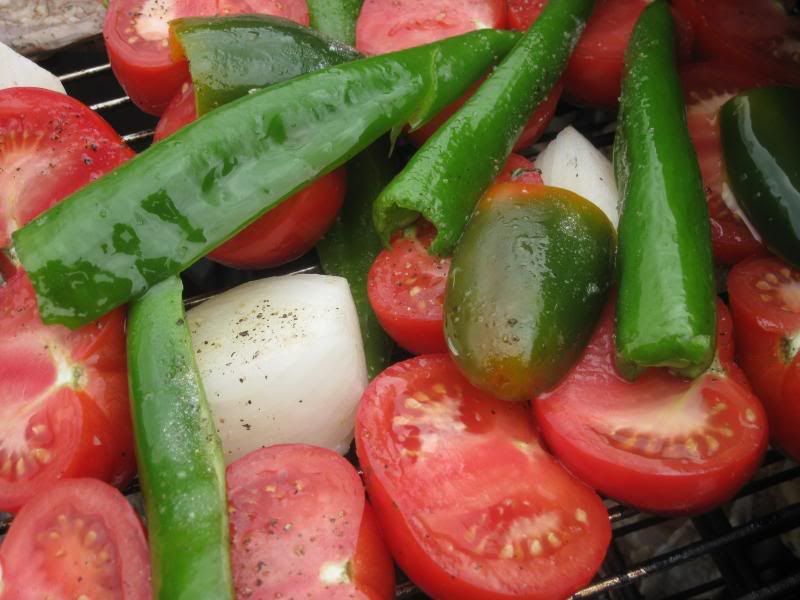 i left on smoke for approx 1.5 hours.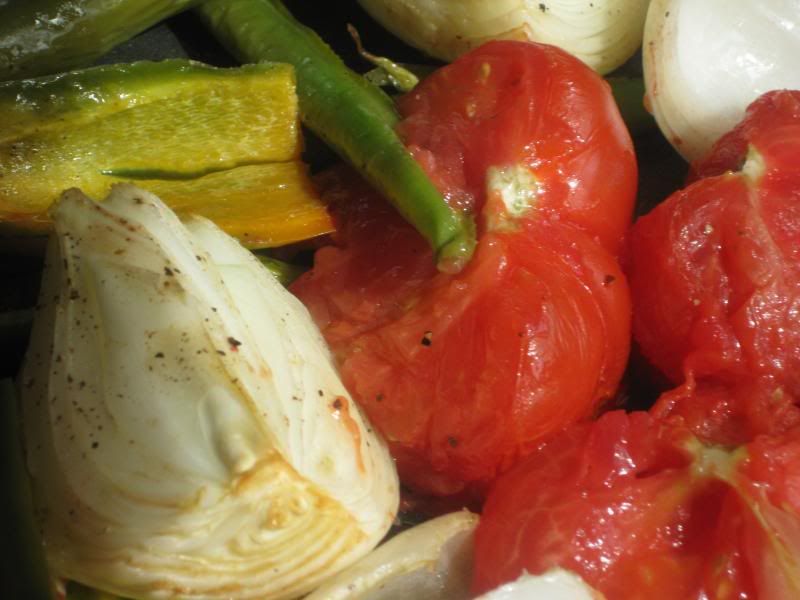 remove tomato skins and let all cool in fridge for a bit. add veggies and cilantro to food processor and while pulsing add the lime juice and some V8. process till it looks right for your taste.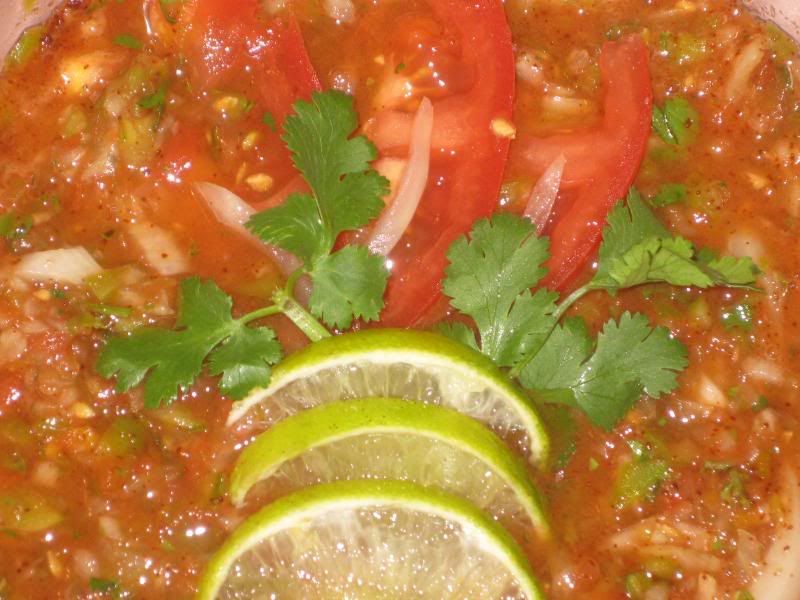 thks for cking out my pix