A couple week ago I decided I would make some homemade salsa from the stuff I had growing in the garden.
I was extremely pleased with how well it turned out that I decided to make some more.
Recipe consisted of:
16 Tomatoes
2 Small Bell Peppers
1/2 Onion
2 Jalapenos
1 Cayenne
1 Banana Pepper
1/2 Cup Vinegar
Pack of Mrs. Wages Salsa Seasoning.
3 Small cans tomato paste. (To thicken)
Total prep time took about an hour and 45 minutes. Ill be darned if it's not some of the best salsa I've ever had.
Some Salsa-View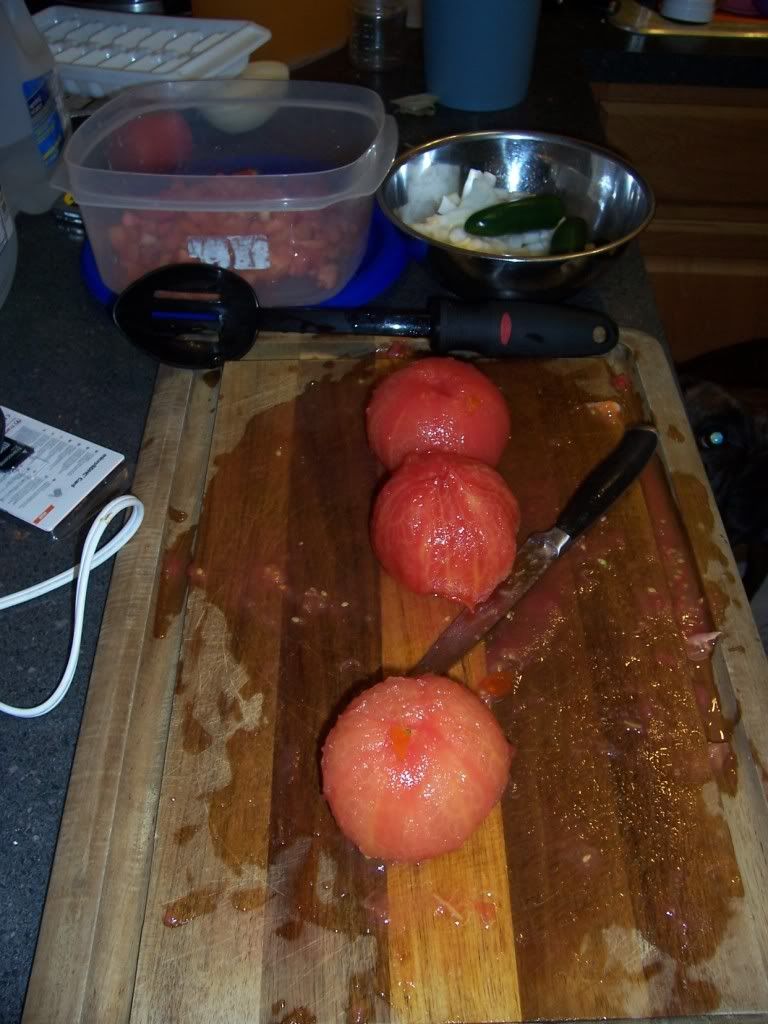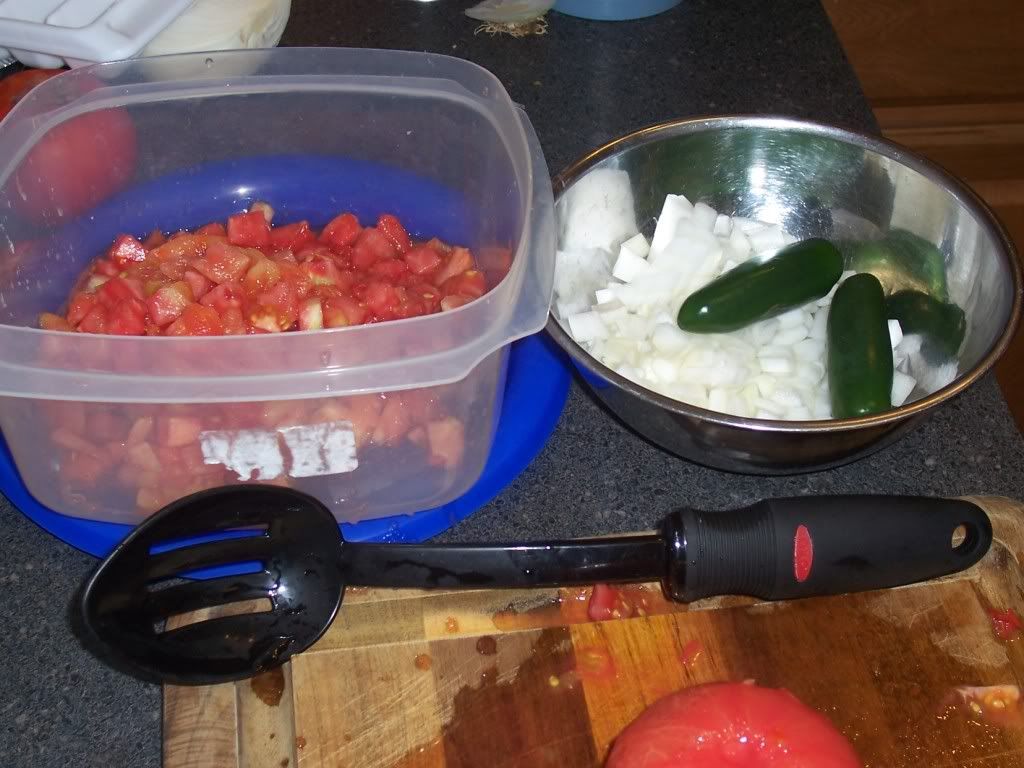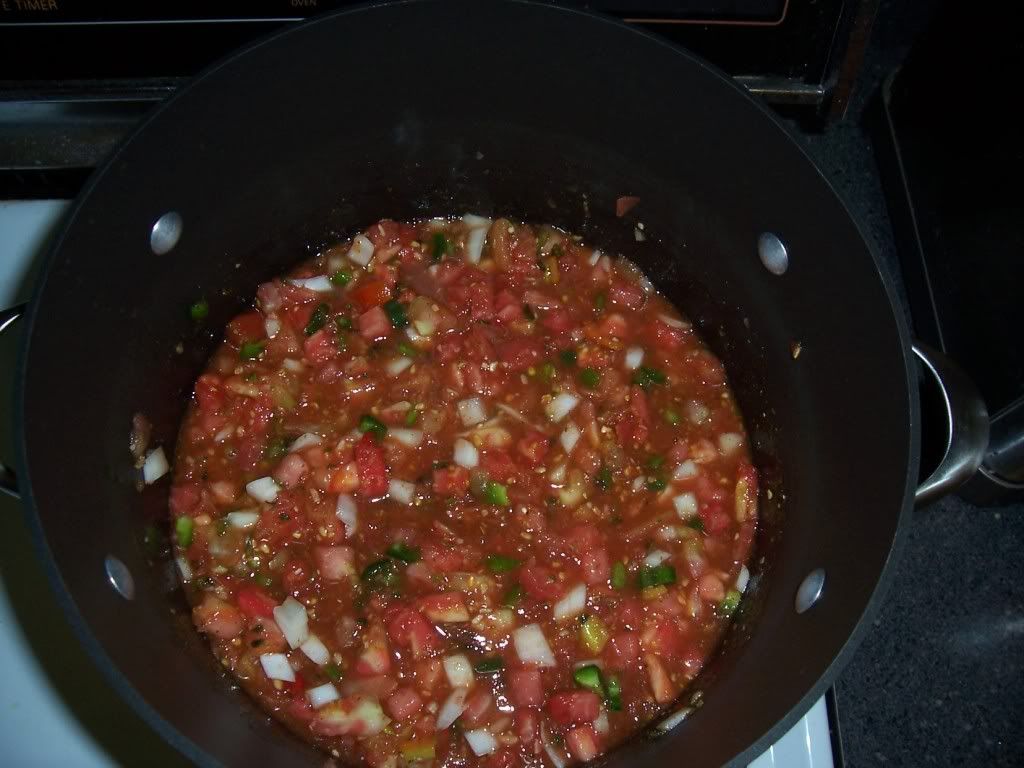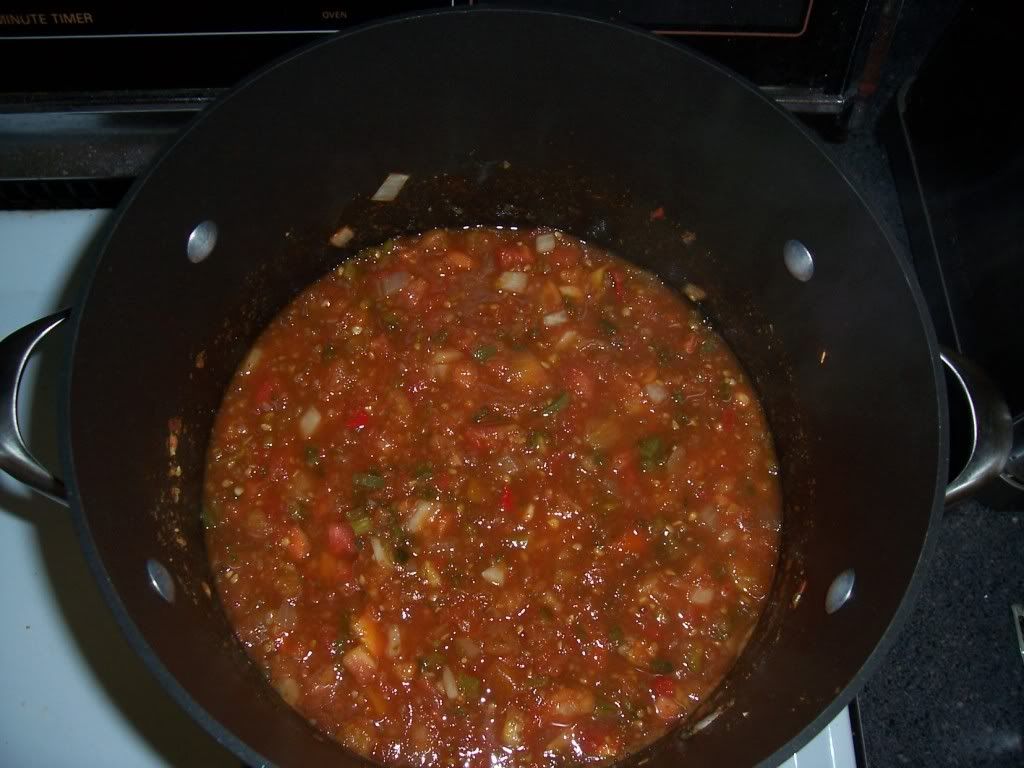 AND THE FINISHED PRODUCT