I wanted to try some boneless beef ribs on the drum. I do these a lot over a fire, but wanted to try them on the drum, then seared over the fire like a steak.
I just rubbed them with olive oil, then sprinkled with kosher salt and pepper.
Heated up my drum...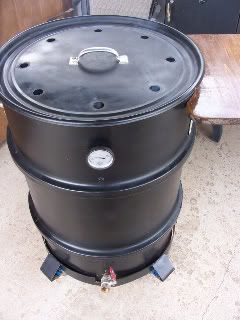 Smoked them with some potatoes at a temperature of 225 for 1 hour...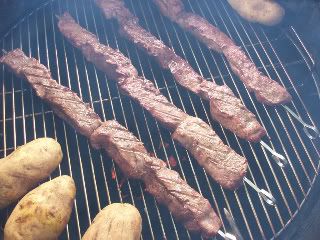 Sliced my potatoes, dipped them in beer batter and fried...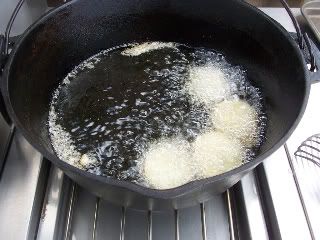 The ribs were cooked in 1 hour so I skipped the fire sear..
Sprinkled the batter fried potatoes with some homemade seasoned salt...
Cubed the ribs......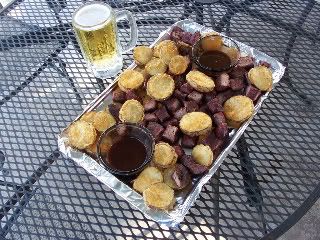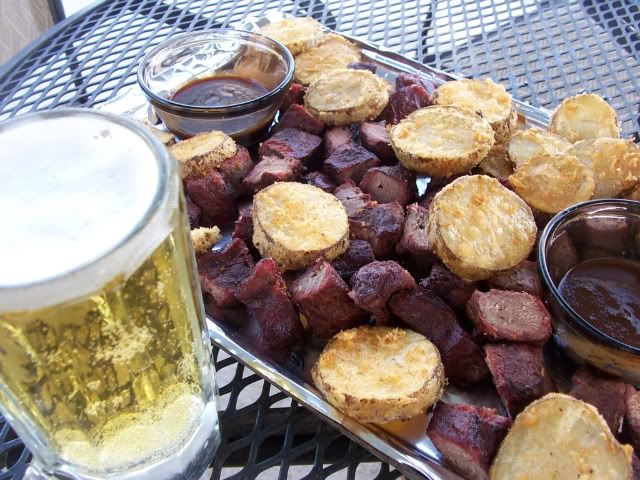 My company went through it pretty fast and I didn't hear them complain.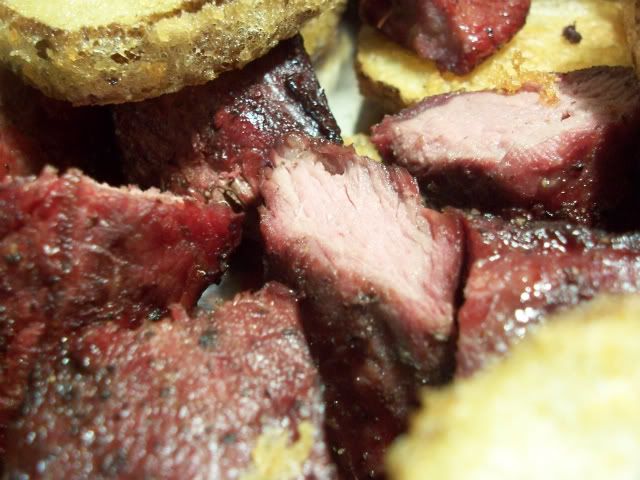 Thanks for checking out my finger food supper. :)