So hey everyone. Been almost a week since I have had a chance to post on here, gardening season is taking up so much free time.
Have a few smokes to post so there's some smoked goodness coming up.
First post is an eye of round roast. They were buy one get one free so I grabbed a couple that were just shy of 6lbs. Normally they are cooked at around 450-500 for 20 minutes or so then sit in the oven (heat off) with the door cracked for 2-3 hours for a medium to med-rare.
Of course an oven was out of the question, this thing was getting smoked.
I cut several slits into in and added peppers, salt and a piece of garlic.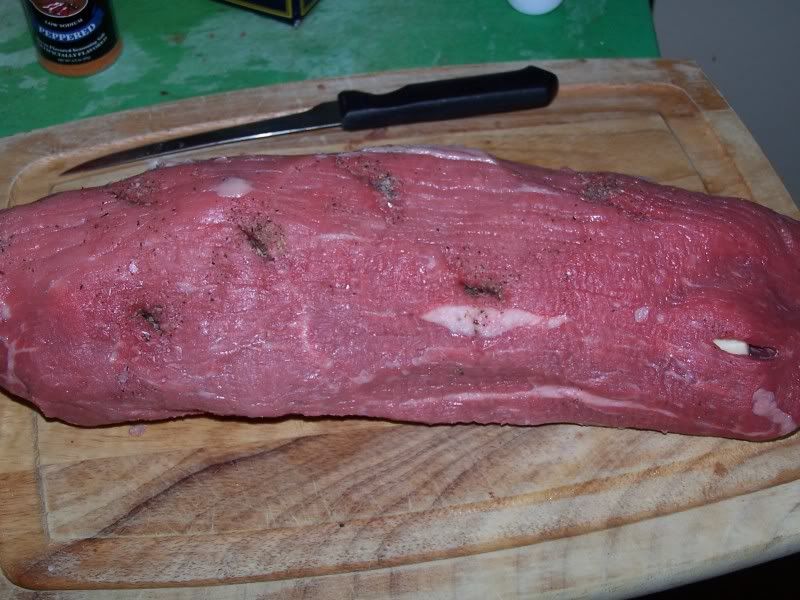 Seasoned it up with SnP, garlic, cayenne, a little brown sugar and a little red pepper.
Smoked over hickory till an internal of 130. I would have gone to 135 but I threw it into the oven @ 500 for a few minutes to brown the outside.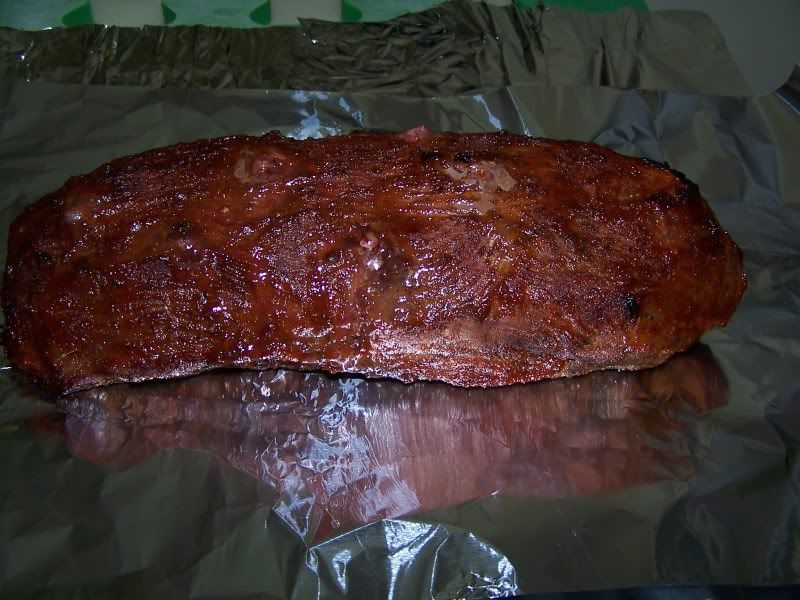 Wrapped in foil for 20 minutes then sliced.
Used some of the drippings and juices from resting to make a gravy and Aus Jus. Poured Aus Jus over the beef and served with mashed and gravy and a biscuit.
Throwing it in the oven brought the temp up a bit more than I was shooting for but it was still a very nice medium. So tender I was truly surprised.
There was so much meat to go around i gave some to several family members and still had plenty to make a beef stew with, but that is another post.
Thanks for checking it out.