Did a beef chuck mock tender last night for dinner. Put it on the smoker for about ½ hr. then we had to go to the pharmacy so I put it in the oven (as I couldn't tend the smoker) until finished, about an hour later - still came out delicious! I tied it up to give it better conformity.
Don't see much about the mock tender; let me show you the cut. It comes off the top of the chuck blade, the small circle to the back of the blade bone on a chuck roast: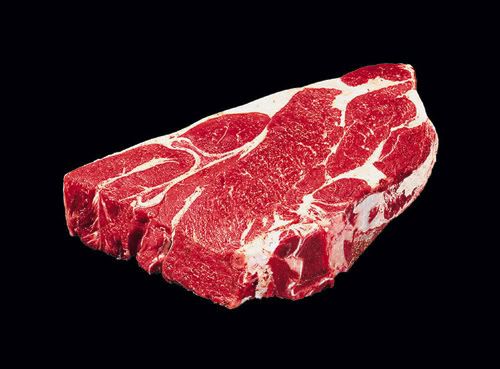 Taken out of the chuck as a whole muscle, it looks like this, tapered from small end to large: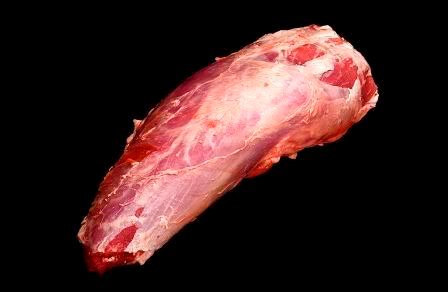 What was left of the roast from last night (had to pick up batteries when out for the camera!)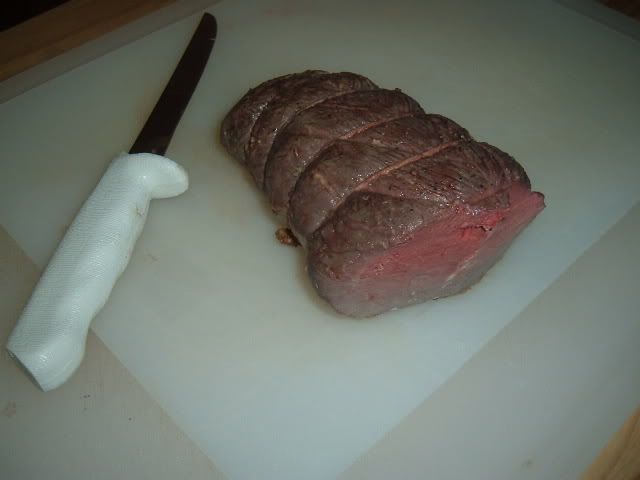 It's more tender than rump, bottom or eye, about the same as sirloin tip.
Pops §§