I wanted to smoke a couple of quail but didn't want to fire up a smoker just for two of them...next thing I new I had a drum full of stuff.
The quail are some bobwhites I got this season, the catfish I caught the end of the summer.
I marinaded the quail for a couple of hours in a mixture of olive oil, sherry, soy and garlic. Then stuffed with wild onions and wrapped in bacon.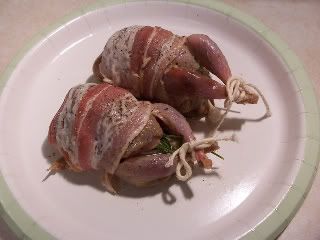 I marinaded the catfish in a mixture of water, soy, brown sugar, kosher salt, and hot sauce.
Rolled some brussel sprouts in olive oil, sprinked with kosher salt and cracked black pepper and wrapped in bacon.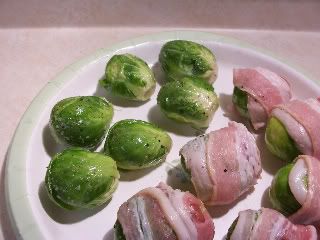 Used a long grain/wild rice mix and added olive oil, chicken broth and more wild onions..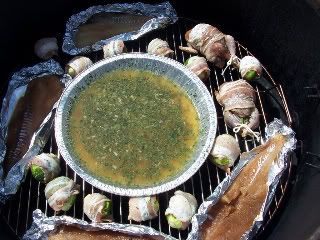 Smoked everything with a bit of mesquite.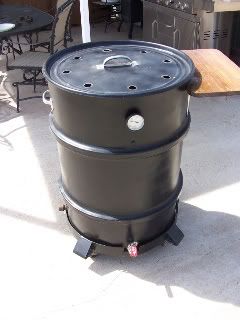 I covered the rice after 45 minutes...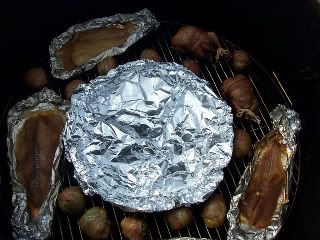 The whole smoke took a little over one hour.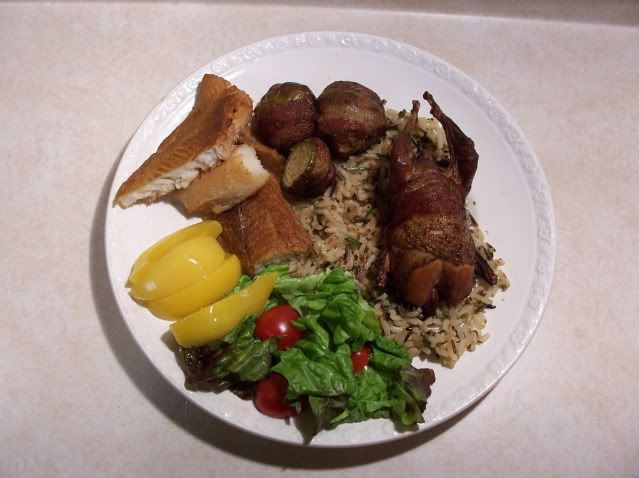 The brussel sprouts..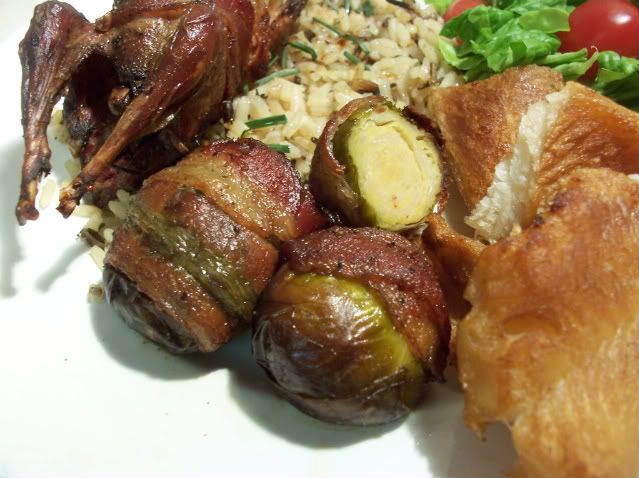 The catfish...
The smoked quail on rice...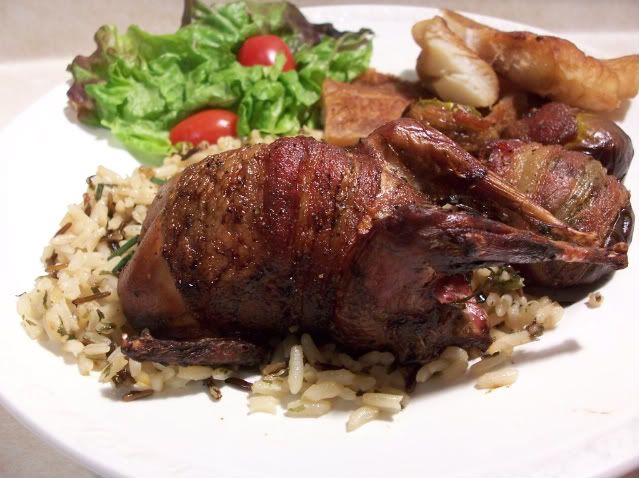 It was pretty tasty!
Thanks for checking out my supper. :)