As some of you have seen in the thread below, I recently did some mods to my ECB. I fired it up today for the first time!
My son's birthday is Wednesday and his favorite meal is ribs and chicken, so I fugured I'd smoke some up for the boy. He is five now after all!
Getting ready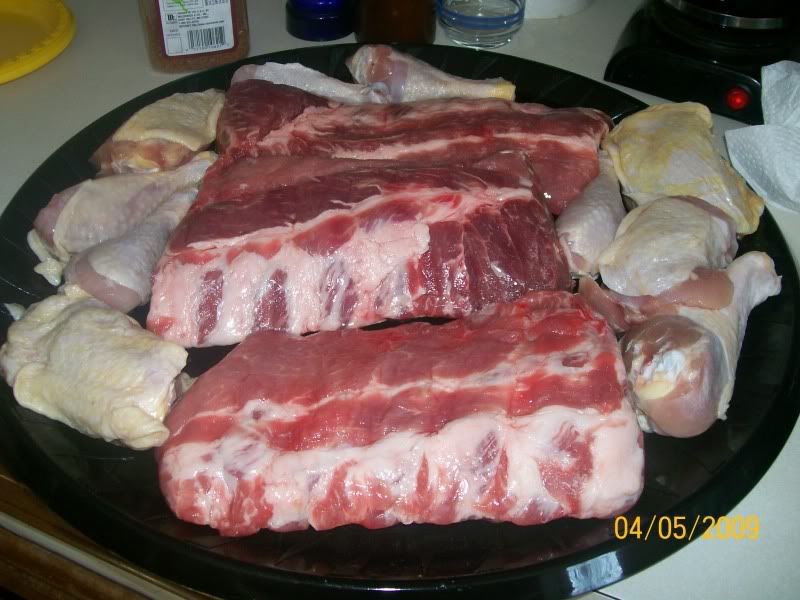 Fired it up! I used apple wood I got from a local orchard.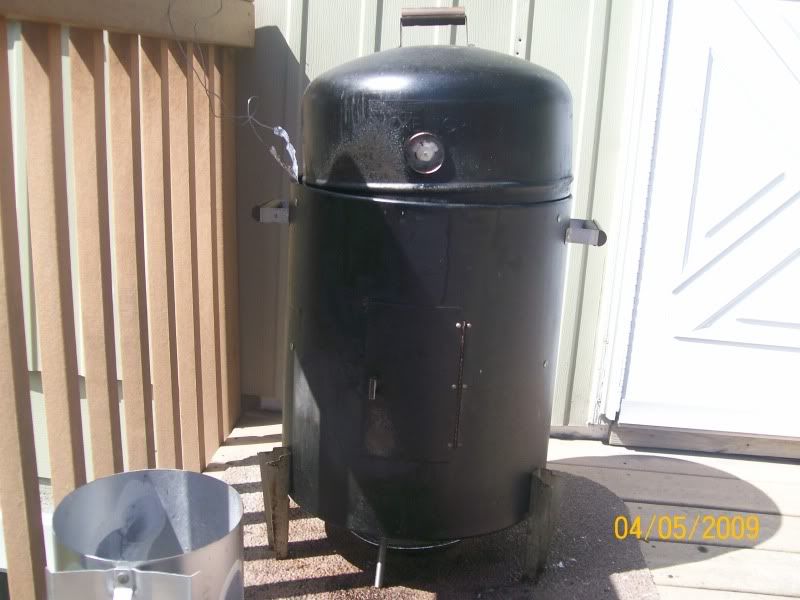 Then Victor's finest showed up! Luckily it was not for my ribs & chicken! I had filled a 20lb grill tank Saturday and had it in the garage. Luckily I was replacing the weather stripping on the garage door and smelled gas. Turns out the OPD valve was leaking. I really didn't know what to do so I dialed up 911. They told me to just keep it outside and let it leak till its empty. If the garage door had been down and the freezer kicked on........... I don't even want to think about it. We were lucky!
Final stages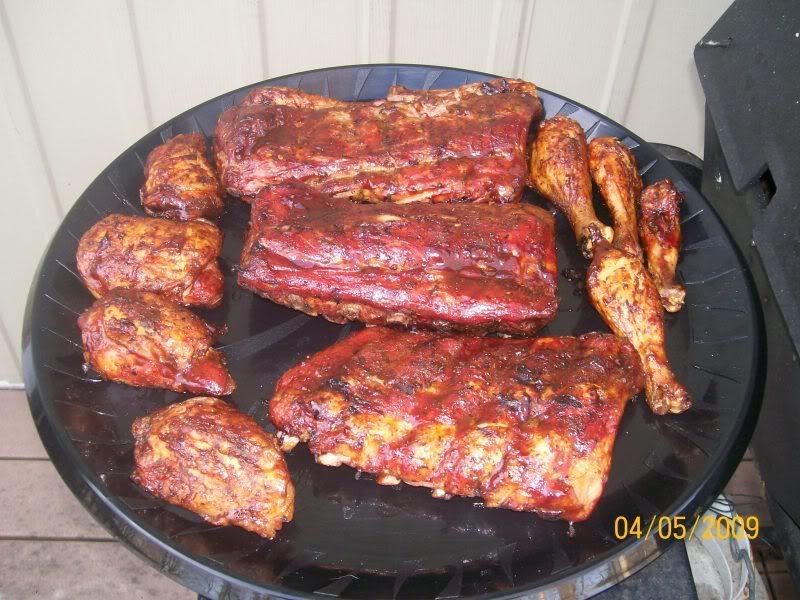 The judges agree again, gold medal! A nice smoke ring too, I missed that when I was using electric.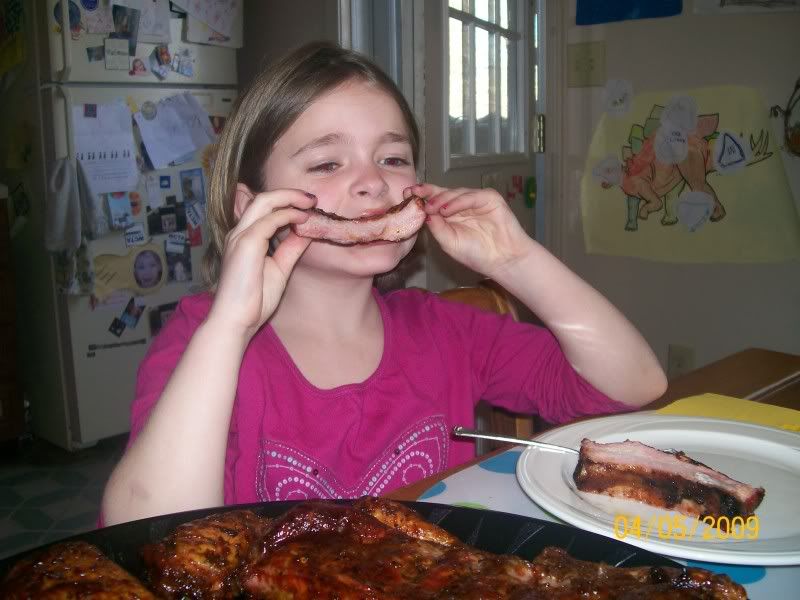 All in all it was a good smoke. If you notice in the picture I took of the smoker I had the lid ajar a bit. I had to do this to keep the temps from going too high. The one mod I did not do was the vents in the lid. Am I correct in assuming that adding the lid vents would have allowed me to keep the lid in tight? I think I may have used a bit too much lit charcoal to start out too. I am curious about your thoughts on the lid vents. Thanks for looking!