*Edit* updated.
Added finished pics. Enjoy...
So I'm smoking tonight, and I have the smoker fired up.
I'm doing 3 turkey legs (they come in 3 packs), a chuckie and 4 fatties.
One of the fatties I am doing will be for the throwdown so I will include that there in more detail.
In the process of getting a late start on things and having to continually wash hands during the making process I don't have complete Qview pics of some of the fillings but I did the best I could.
I will add as they finish...
First one is a bold sausage filled with marinated fresh mozzarella balls, garlic and roasted red pepper.
Done...This one was very good, but I have made it before so I knew it would be.
The second one was kind of spur of the moment. It is regular sausage filled with bacon and bacon salt, wrapped in bacon and seasoned with bacon salt. ( I bought bacon salt today
)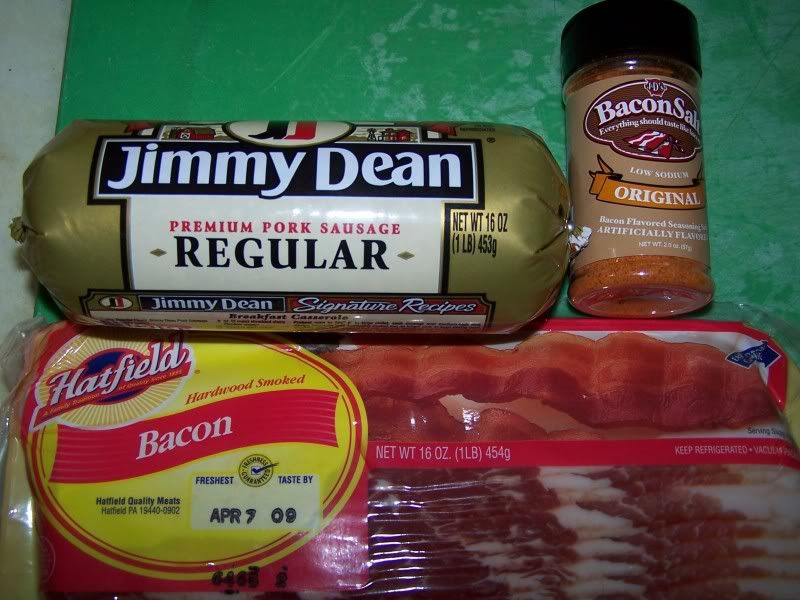 Done...This one was OK, nothing special.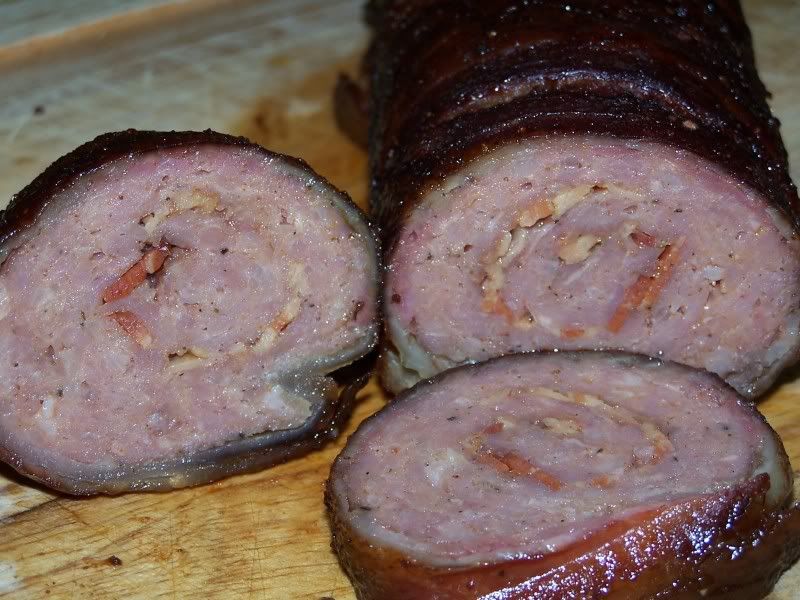 Third my brother thought it would be interesting to try this. We have a Taco Bell fattie. Regular sausage stuffed with a cheesy double beef burrito wrapped in bacon.
Done...My least favorite actually. I didn't think the flavors were anything special, though I was going to bastre with taco bell sauce while cooking, I forgot so I don't know if that would have helped.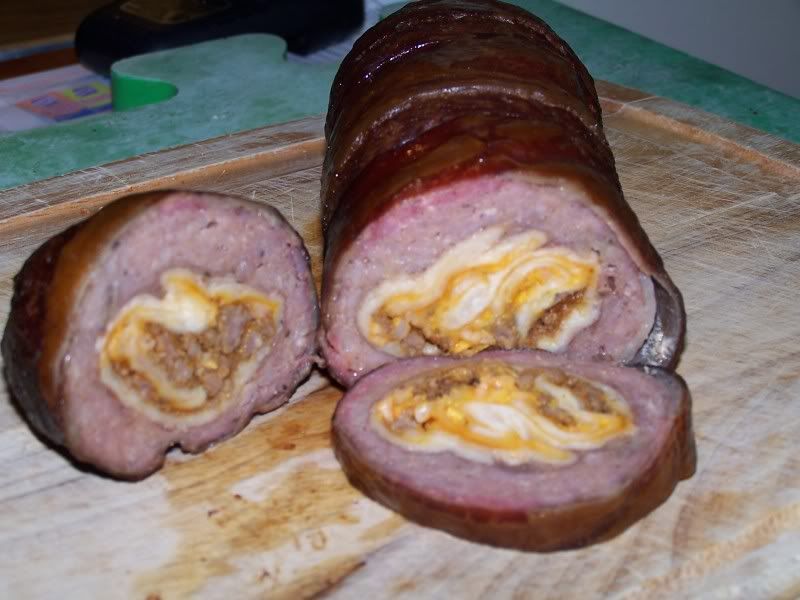 Finally will be my throwdown entry.
Maple sausage stuffed with peanut butter, honey, and a banana coated with brown sugar cooked in butter. To finish I will be making a rum butter sauce with smoked pecans.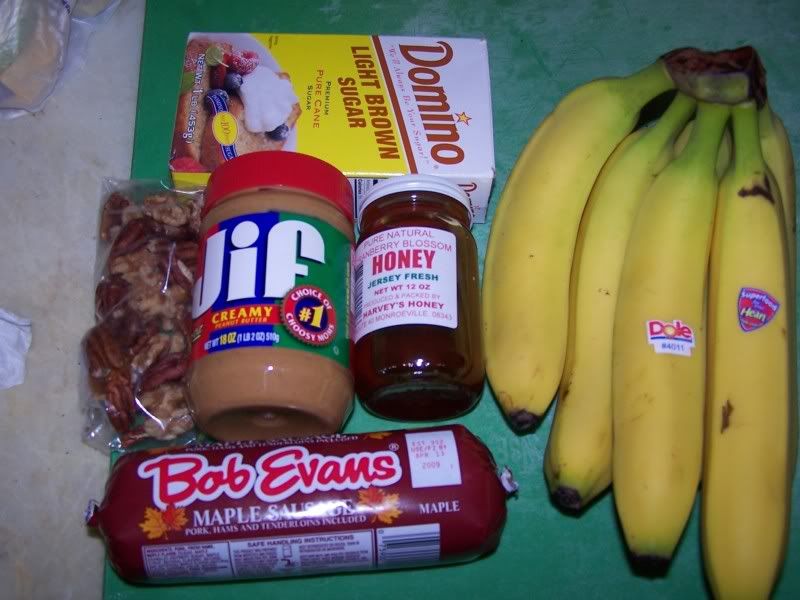 Done...Not bad. Could have used more brown sugar. I smoked some pecans and blended them and made a smoked pecan rum butter sauce, it was much better, but all-in-all this one was just OK as well.