Technically I smoked the chuck eyes, and then grilled the pizza, it was awesome. Very good depth of flavor as you could taste each ingredient together and on its own.
Assembly of the pizza a nice layer of Simply Marvelous BBQ Sauce. This is more of a finishing sauce than a BBQ sauce. I would even say it leans more towards a steak sauce. At any rate it is excellent with beef.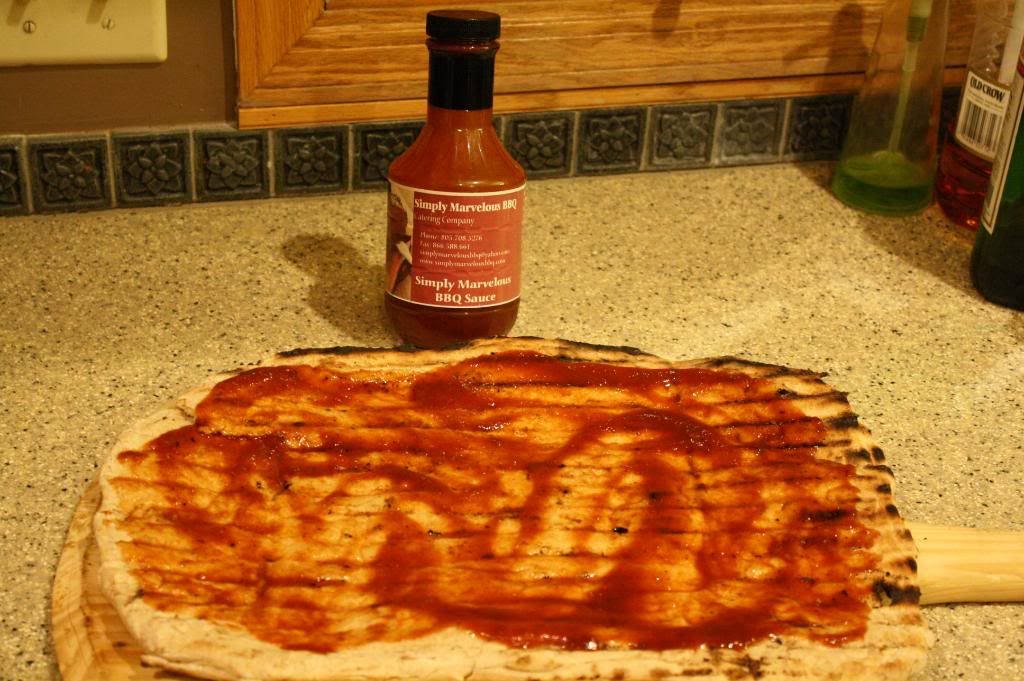 Then add some sauted onions and mushrooms along with the beef, and crumbled blue cheese, then grilled it along with another pizza I made that night.
Drizzled a little more sauce over the top after it was done cooking and went to town