Sorry I haven't been posting much here since the crash. This was originally posted elsewhere but I though it would be worth sharing.
Made a pizza fattie today but wanted to build it a little different. I took one pound of ground beef and 1/2 pound of italian sausage and mixed together. Then separated it into two piles. Took half a pound of the meat mixture and rolled it out, topped it with mozzerella cheese, pepperoni, onions, green peppers and mushrooms that had already been sauted and cooled.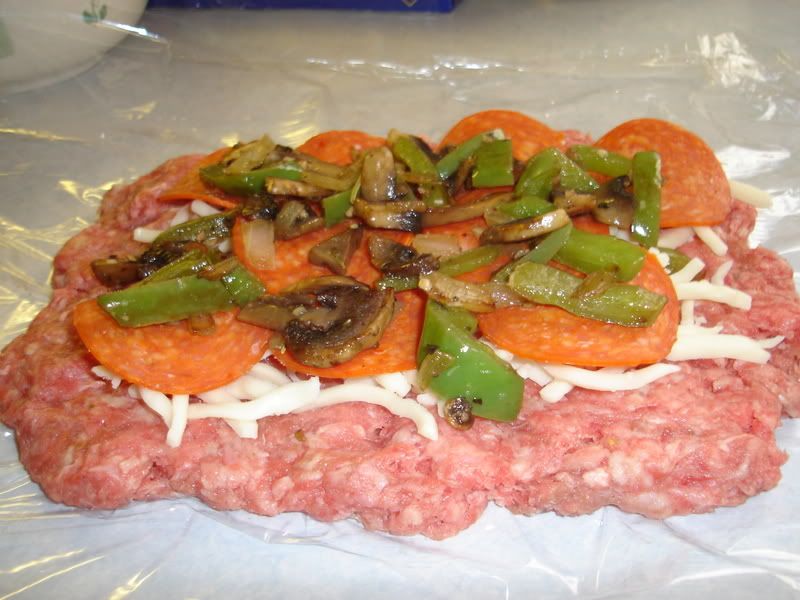 Then rolled it up into a little fattie.
Then rolled out the remaining one pound of meat and topped with the same ingredients. I also dabbed some pizza sauce and added some black olives to this layer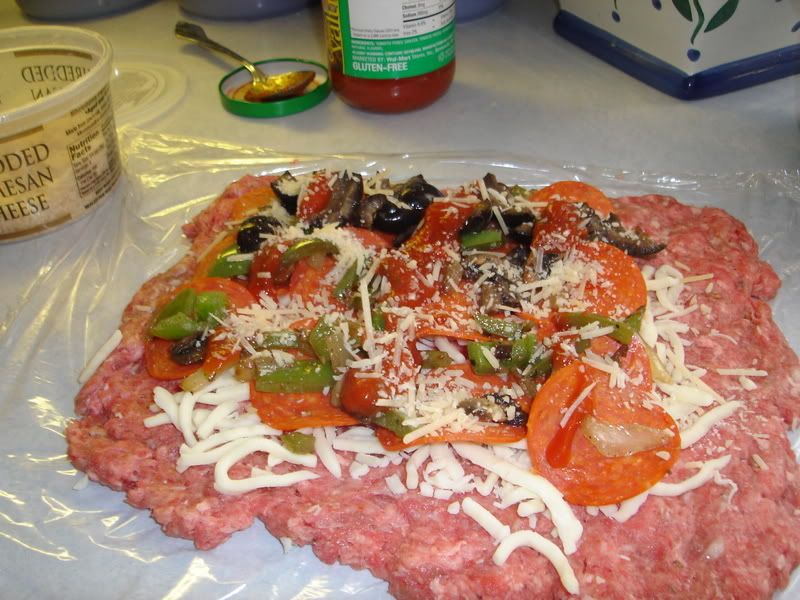 Then placed the little fattie at the end and rolled the big fattie around it to make a double fattie.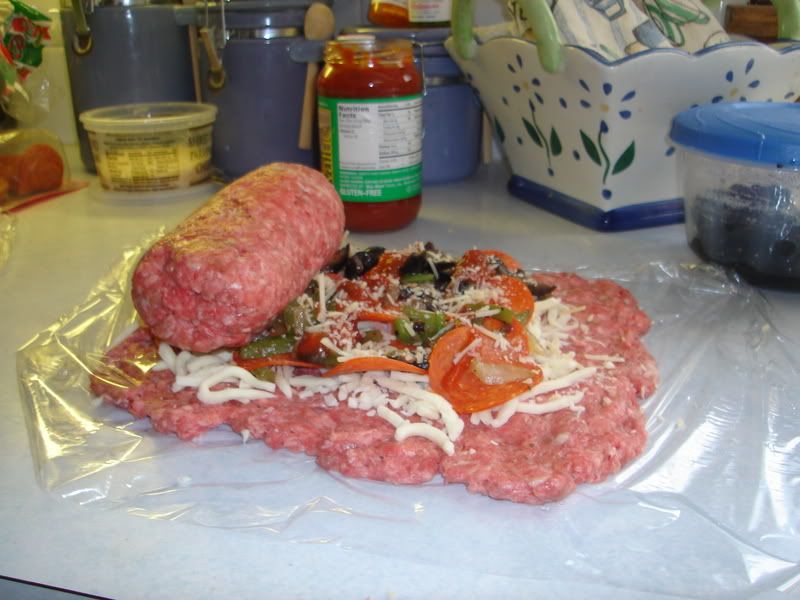 All rolled up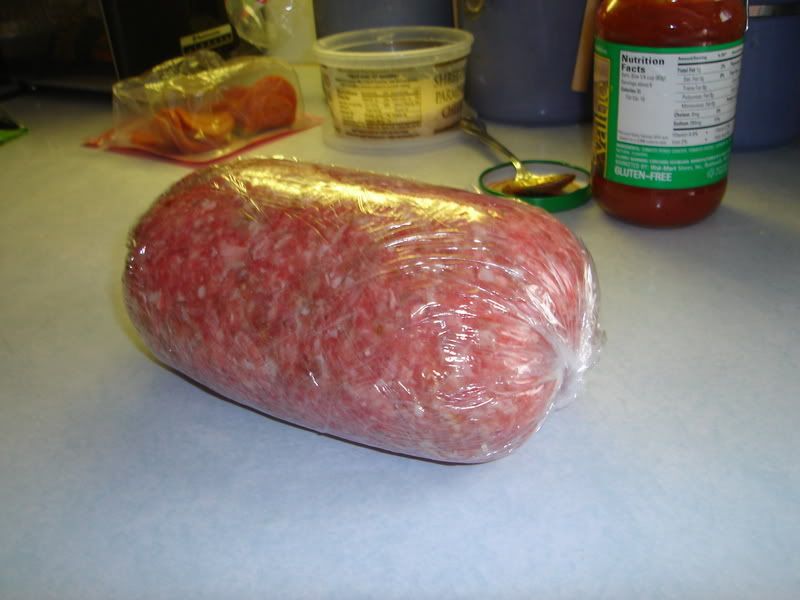 Tossed a few pepperoni slices to crisp up on the top near the end. It smoked for about 3 hours with pecan and cherry.
Sliced open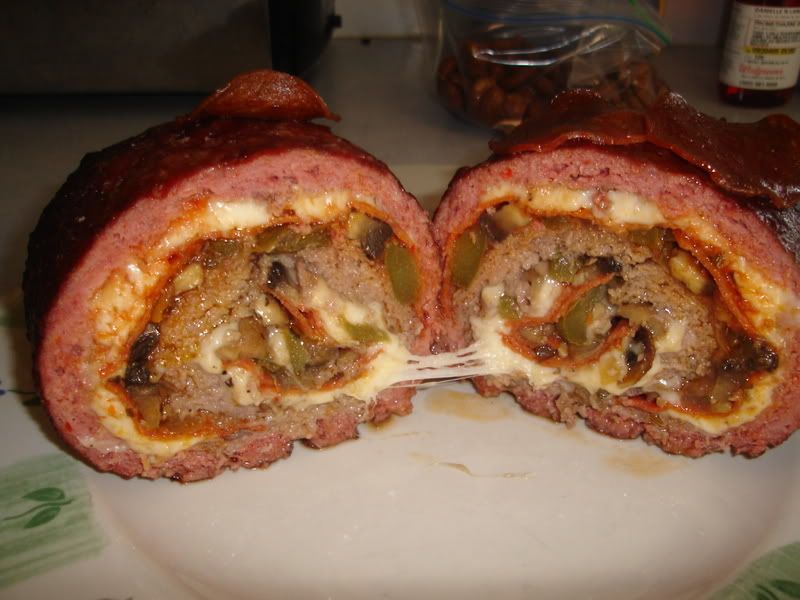 Zoomed in a little. You can definately see the double layers.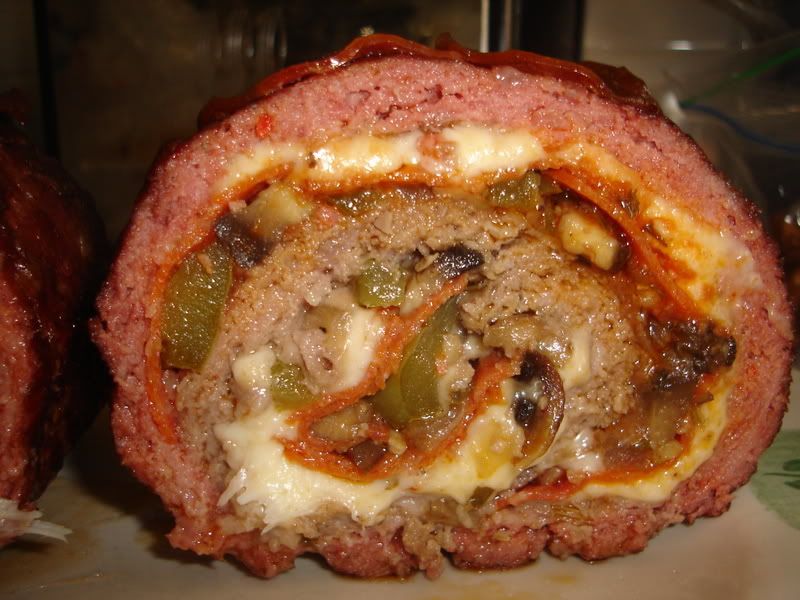 Thanks for checking out the pics.