I haven't done these for a couple of weeks. Man, I really miss them I could eat them every night and are healthy.
They were on sale for .79 a pound.
The start.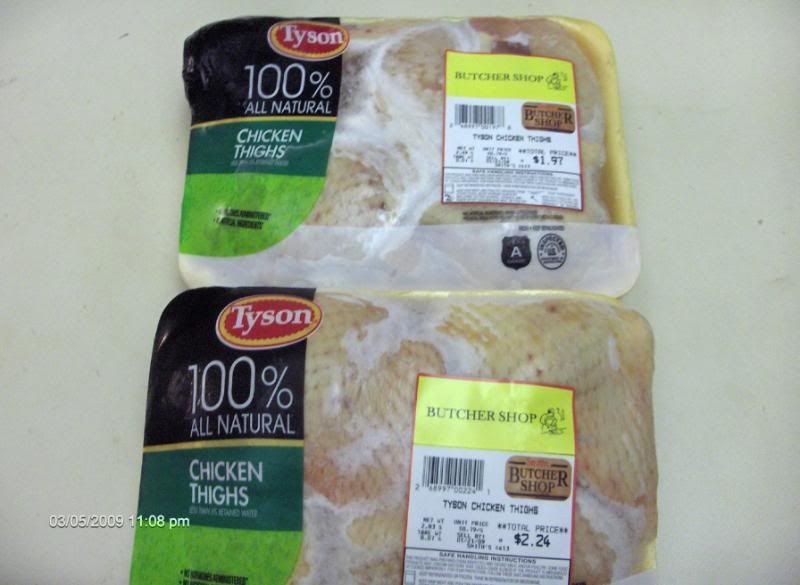 They are defrosting now and in the morning I will dry cure with Tenderquik and smoke tomorrow night.
I put Bubba's favorite marinade
with lemon pepper and granulated garlic, let them set for a while to dry a bit.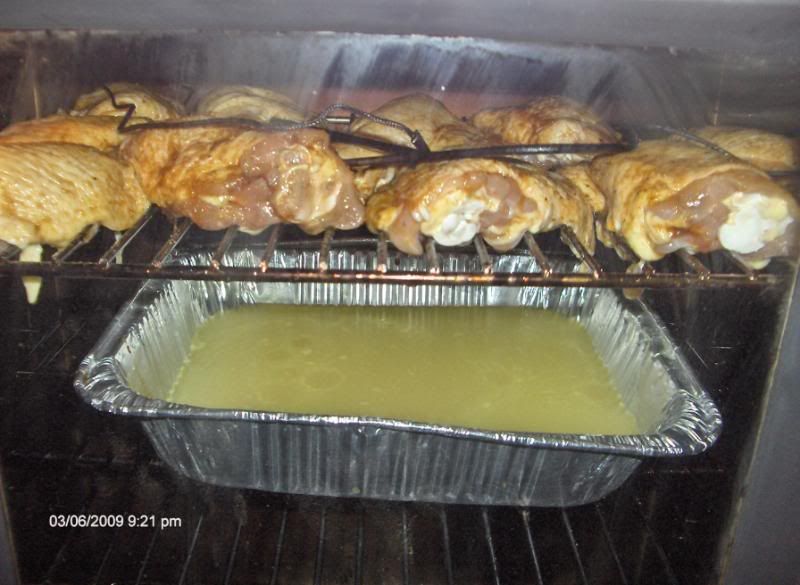 In the MES with a drip pan of Chix stock. I used hickory and mesquite with a little lump at 190' for a bit then kicked it up to 275' for the finish.
All done, I had one right away, yum.
They were great as usual.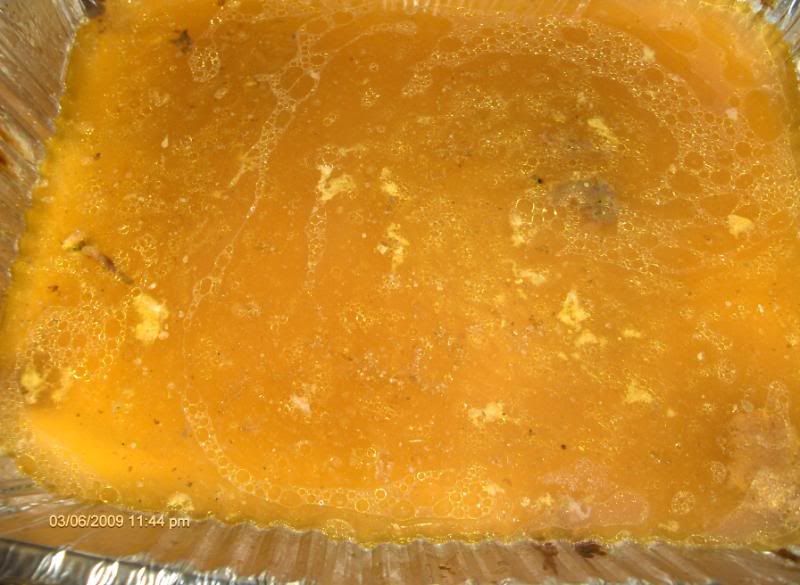 The BONUS? A nice smokey chicken stock for soup which I will probably use for my wild rice smoked chicken soup with mushrooms.
Thanks for watching.