I took the advice from here to try this the other day on another thread.
I made a small batch yesterday to see and this what I came up with.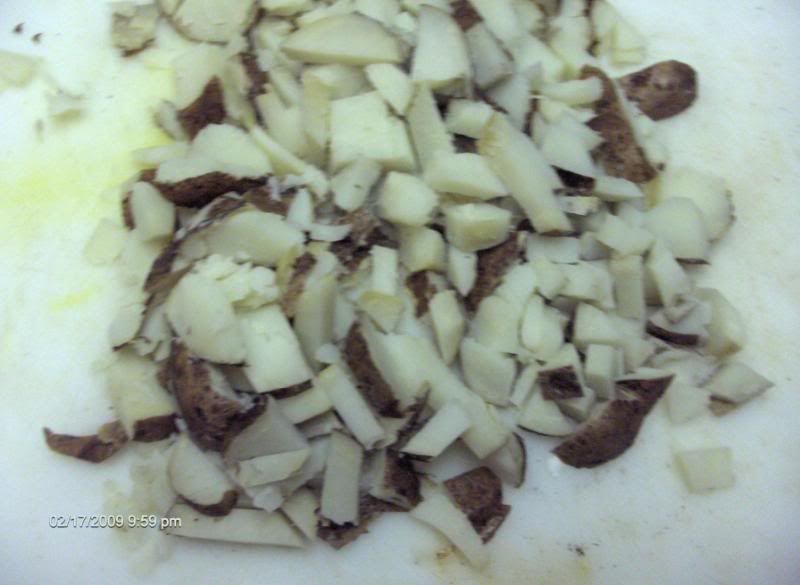 I had 3 small smoked potatos waiting. Chucnked up with skin on, for more flavor.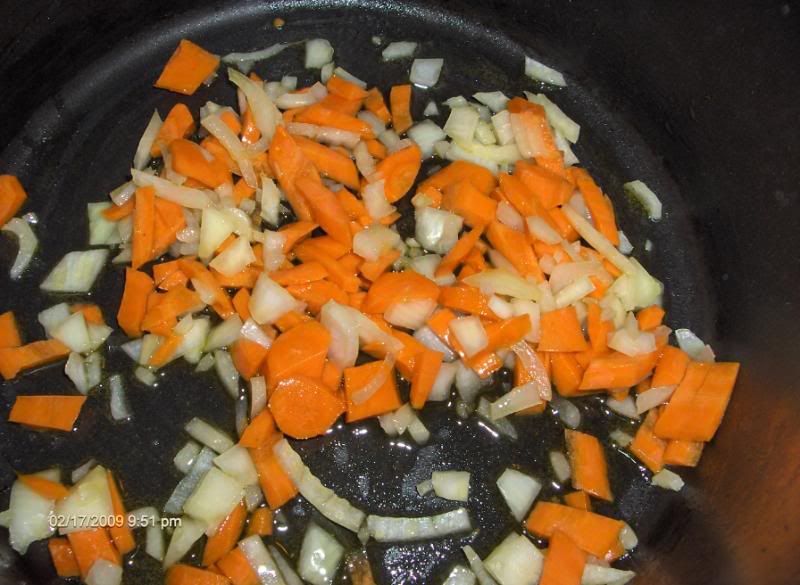 1 Carrot and about 1/4 onion sauteeing till they were sweated out.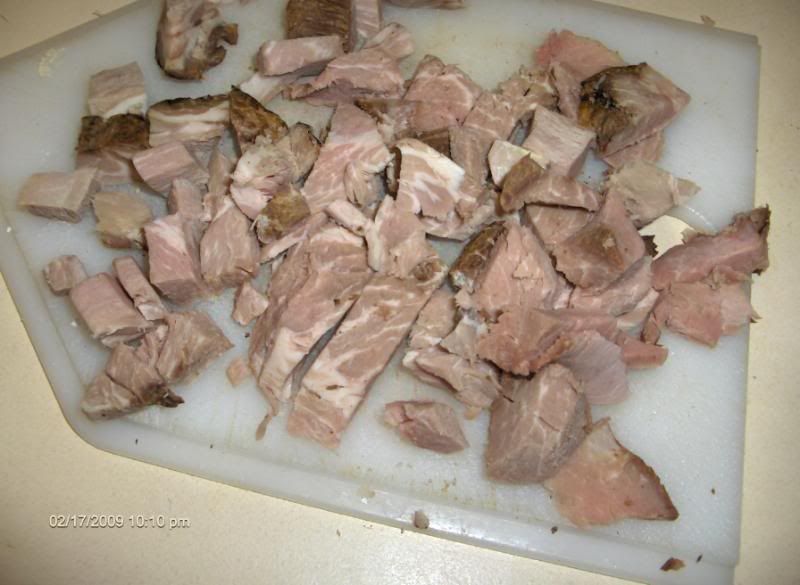 Some smoked pork.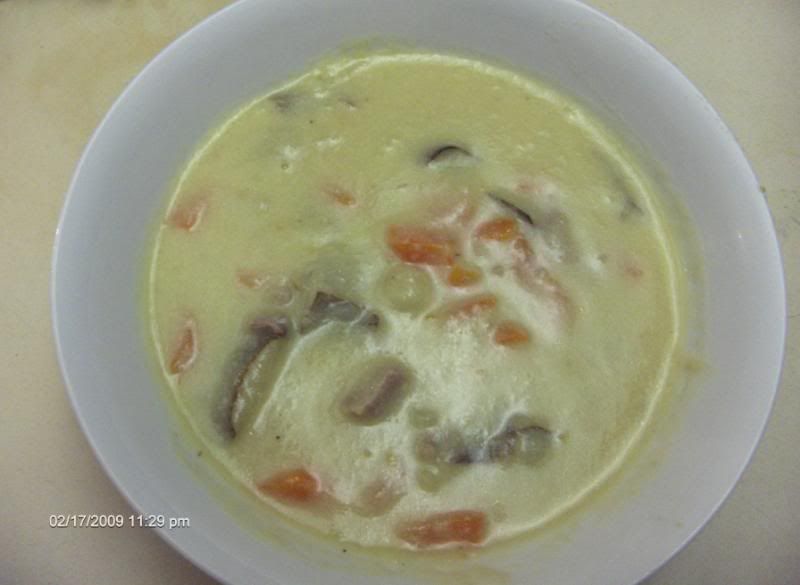 I made 4 cups chicken stock, added some dry milk, (no scalding easy to use). I added some instant mashed potatoes for thickening WHOA , too many so I had to add more water and milk and some Smart Balance spread for flavor.
Carol gave it a thumbs up, so that's all that matters.
Thx for watching,
Ron