I know it's way early for a lot of you northerners, but I started my Garden back in December. (I live in FL) This is the first year that I am attempting to grow vegetables on my own. My neighbor who lives across the street got me turned onto gardening with some of the stuff he grows.
I kicked around the idea a few times but nothing developed. On a December trip to Lowe's I came across the Ferry Morse Seed Display and went to town picking out what I wanted.
Here's what ended up in the basket... Also the quantity of each plant I ended up with
Beefsteak Toms-4
Cherry Toms-4
Sweet Toms-3
Yellow Squash-3
Zucchini-3
Cucumber-3
Broccoli-4
Cauliflower-4
Cantaloupe-3
Watermelon-3
Cayenne Peppers-4
Serrano Peppers-4
Jalapeno Peppers-4
Habanero Peppers-4
Red/Green Peppers-4
Banana Peppers-4
Spinach-2
Romaine-4
Onions-4
Celery-3
Okra-2
Basil-2
Beans-2
Papaya-2
I also bought a few of the bonnie plants due to some concerns my neighbor had. I bought a Beefsteak, Cherry and Mr. Stripey Tomato and a Chocolate and Yellow Bell Pepper.
I started everything off in Miracle Gro and Jungle Growth soil from Lowe's. I used blue solo cups to start the seeds in. I poked holes in the bottom with a hot nail. Soon, everything began sprouting. I was surprised and well pleased with the success I had had to begin with. After things started getting too big to be in the cups, I began buying black plastic potting containers from a local nursery. I continued to use the Miracle Gro and Jungle Growth while I transferred things to the next size containers.
Things continued growing and started to outgrow the 1 gallon containers I transferred things to. My buddy who works for a landscape / maintenance company brought me a bunch of 2.5, 3, 5 and a couple 7 gallon plastic containers he had in his garage. At this point I decided that buying $7 bags of soil was going to get expensive quick. I went to the same local nursery and got a cubic yard of soil for $39. This went a lot further than I thought it would and thankfully God provided more free containers while I was at the nursery. While waiting for the gentleman who was helping me, I saw a large stack of containers sitting next to the dumpster. I asked if I could have them and the guy said they're all yours. After loading up and heading back, I returned home to find I needed every single container I had to transfer the soil into.
My wife helped me a couple weeks ago transfer everything over to the final containers and things have continued to progress.
Here are some pictures of things in there current state. I still have to transfer the 2nd set of peppers to their DIY containers I made. They have worked well so far with the set of tomatoes I put in them.
Hopefully I will have more pictures to post as things progress.
Thanks for looking.
This is a view of everything
This is my Cucumber, Squash, Zucchini Setup. (3 of each)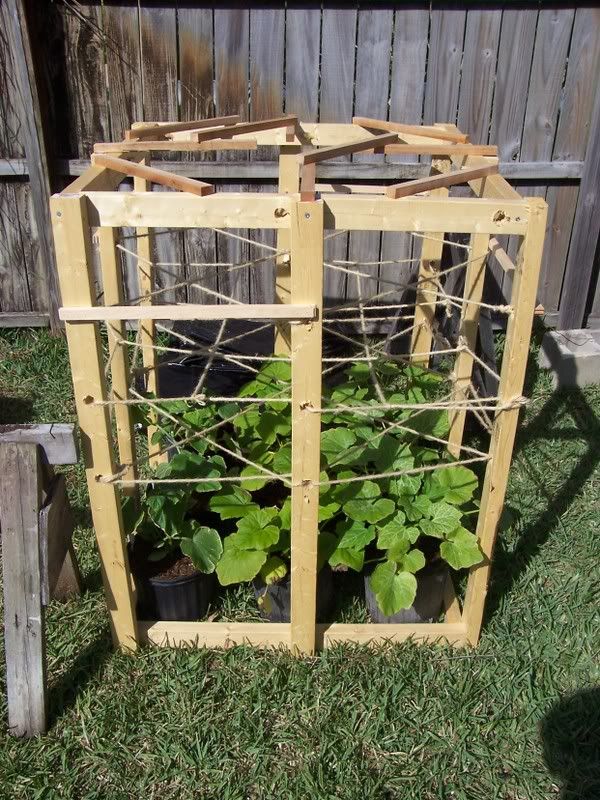 Baby Squash
Baby Zucchinis
Broccoli and Cauliflower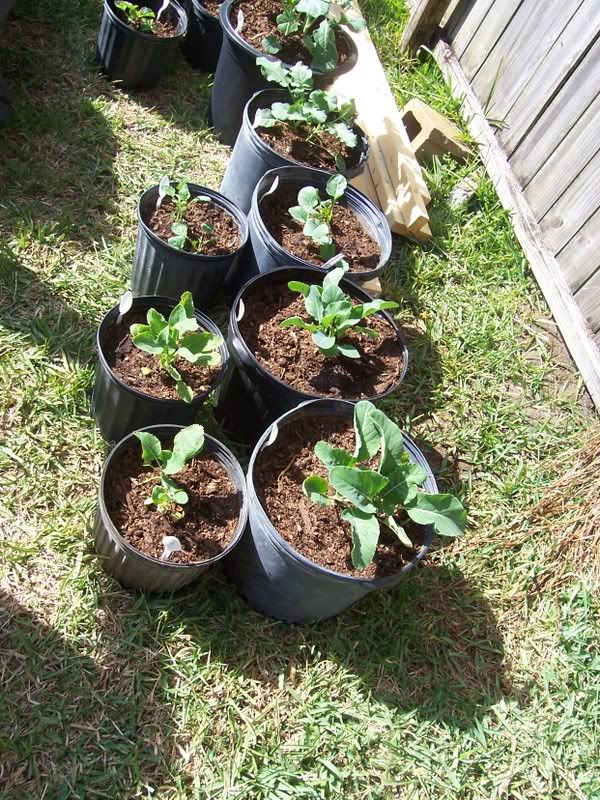 Watermelon and Cantaloupe
Some of the tomatoes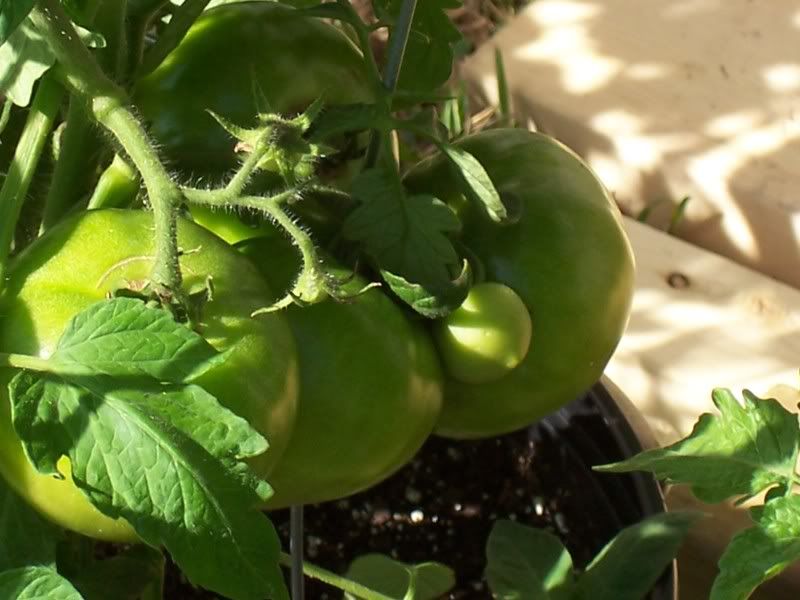 And this is peppers, okra, onions, celery, beans, basil and more.