Got a whole beef tenderloin on sale for $6.99 a pound. Decided to wrap some steaks with bacon and toss on the grill.
All wrapped and seasoned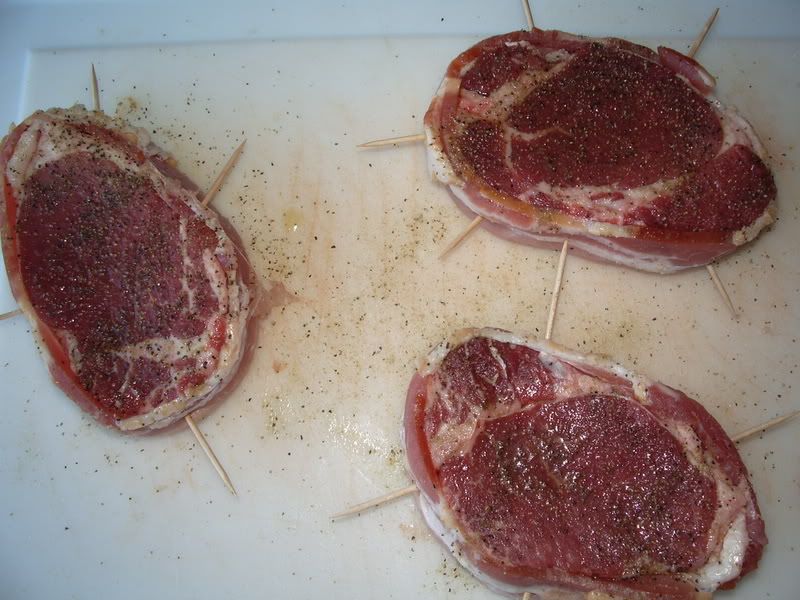 Smelling good!
Pulled off Med Rare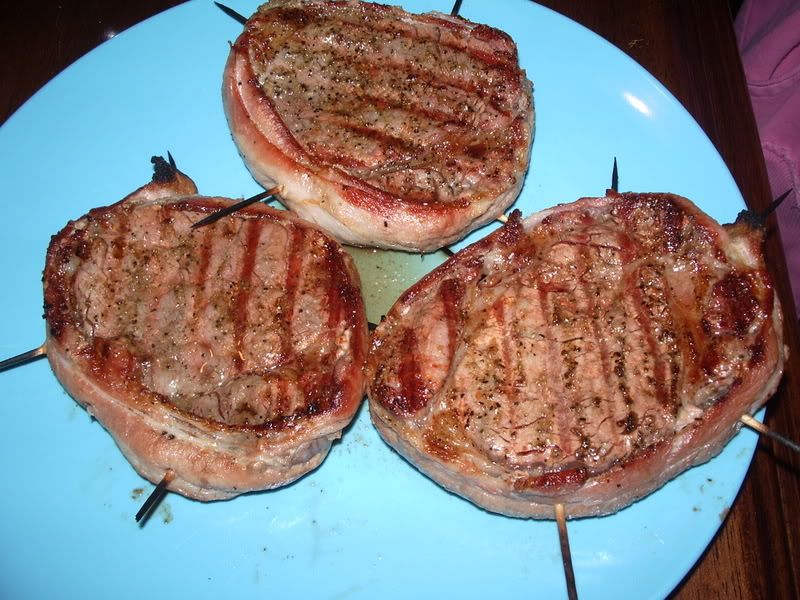 They turned out so good, my daughter wanted the same thing the next day. I decided to try something a little different. I decided to take the end pieced that are a little narrow for steaks and wrap them in bacon. I seasoned before wrapping.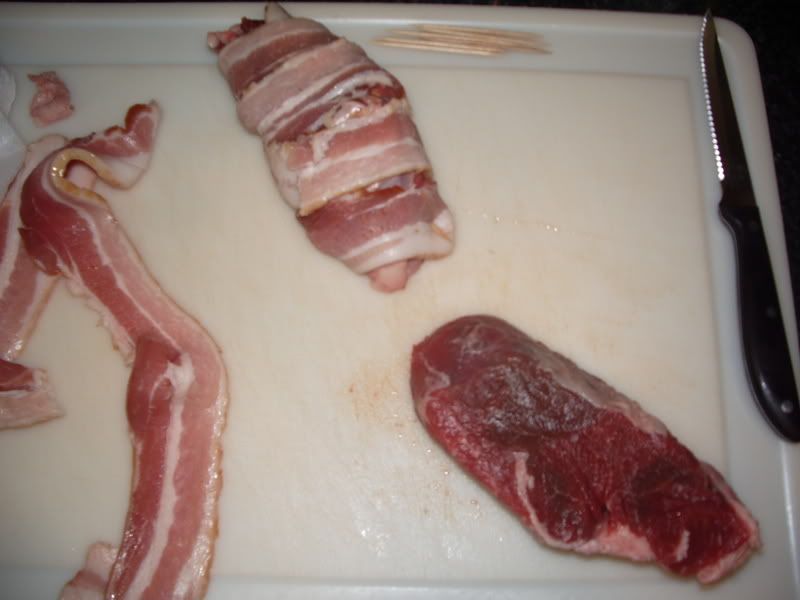 All ready for the grill.
Mighty Tasty.