I was at the grocery store friday to pick up some items for my first attempt at snack sticks this weekend and they had a good sale on wild caught coho, so I picked up two fillets.
Salmon after brining, forming pellicle (or however you spell that).
Put the salmon into the smoker at 125 over maple chunks. While that was going I got started on the snack sticks.
5lb batch, 2 lbs ground pork, 2 lbs ground cow, 1 lb ground buffalo
All mixed and ready to stuff
After stuffing.
i tell ya, next time I'm either going to get a dedicated stuffer, or the stuffer attachment for the kitchenaide. Doing it with my jerky cannon was not fun. I only had two blowouts, which I think wasn't too bad for my first time.
Formed into links, ready for the smoker.
I put it in the smoker with the salmon until the salmon was done, then bumped the temp up to 180 and let it go until the sticks hit 166. Still using maple chunks.
After about 4 hours total the salmon was ready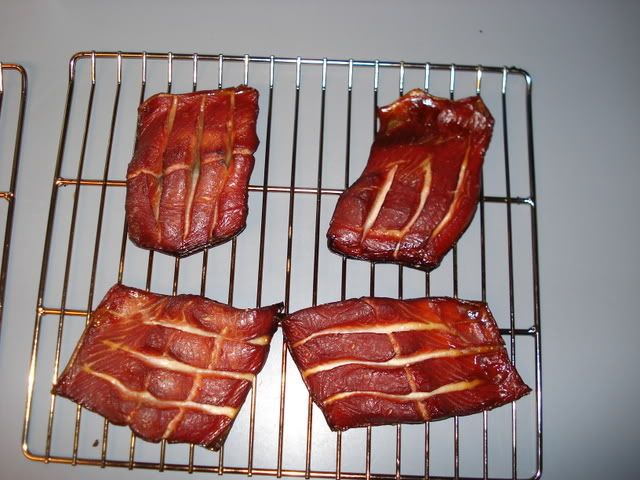 Shortly there-after the sticks were done too.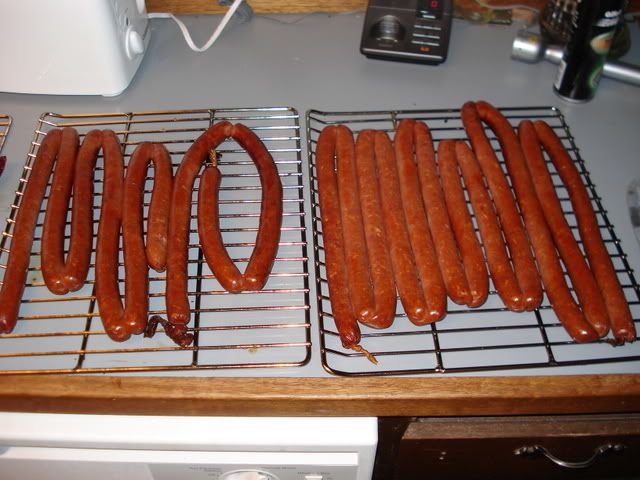 Can't wait for them to cool off and see how they taste.