This is a score from awhile ago, I think it was $4.49 or $4.95 a lb.
This after a little over an hour with hickory at 150'. Sprinkled some EVO and granulated garlic and lemon pepper for the sear. Not very apealing, but wait.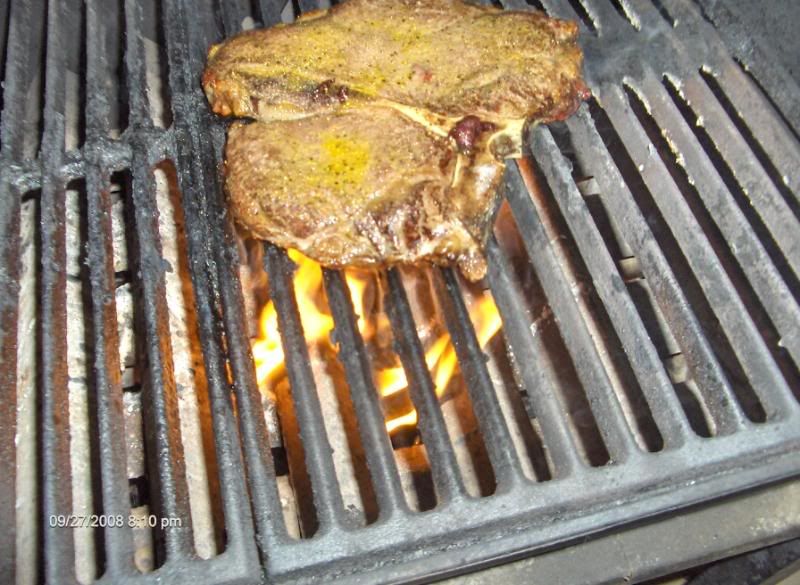 The sear at over 700' on the Weber Gas grill. About 2 minutes per side.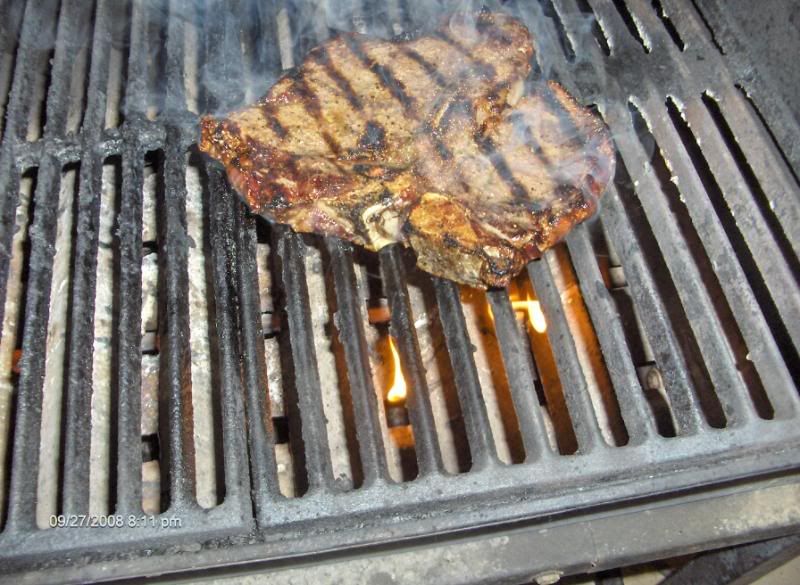 Fliped over.
Plated and looking good. Baked potato with 4 blend mexican cheese.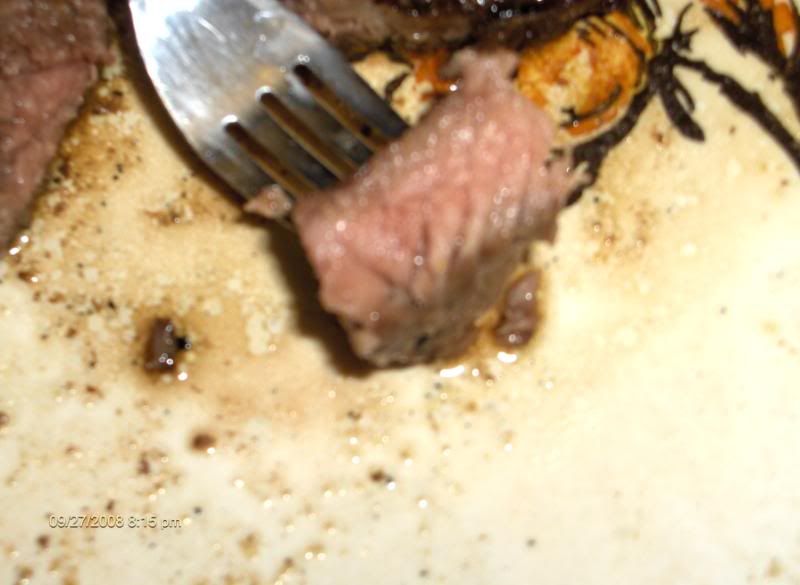 Mmm, good. Medium rare and juicy, Carol at it just the way it was.
That is my favorite way to eat a steak now. But I understand it is pretty easy with the MES, not everyone can light their smoker and in a few minutes be smoking. Also if you are wondering how the Weber gets so hot, when I moved here in high altitude 5500 ft, I couldn't get any temp. I can't remember if I drilled the center venturi out or orderd it from Weber. I don't even know how hot it gets as it pegs the therm on the front at 700'. I know I can't lift up on the wood handle without burning my hands in ideal conditions.
Thanks for watching,
Ron