Well, a couple of months ago my dad's neighbor put out an old gas grill for the garbage man and I tried to save it. Well I decided it wasn't worth the effort but thought I could salvage some of the parts. Last night I got my Orange County Chopper on and started some metal fabrication. (Not really)
It was a 3 burner gas grill, tube to propane tank, and then a 1/2" pipe with 3 nozzles. I took the pipe and cut it down to the size it needed to be. I took some 5/8" copper tubing and used it as a coupler. I used one to cover an existing hole from one of the nozzles and the other to join two pieces of the pipe.
I cut down a 1" solid steel pipe for a spacer, and used the existing attachment on the nozzle to mount as well. I drilled three holes in the firebox. Two for mounting and one to put the jet through.
It was originally supposed to be a fire starter and morphed into a fire starter, temp maintenance, and propane smoker option.
Here are some pictures of the finished product with different setups.
Outside Picture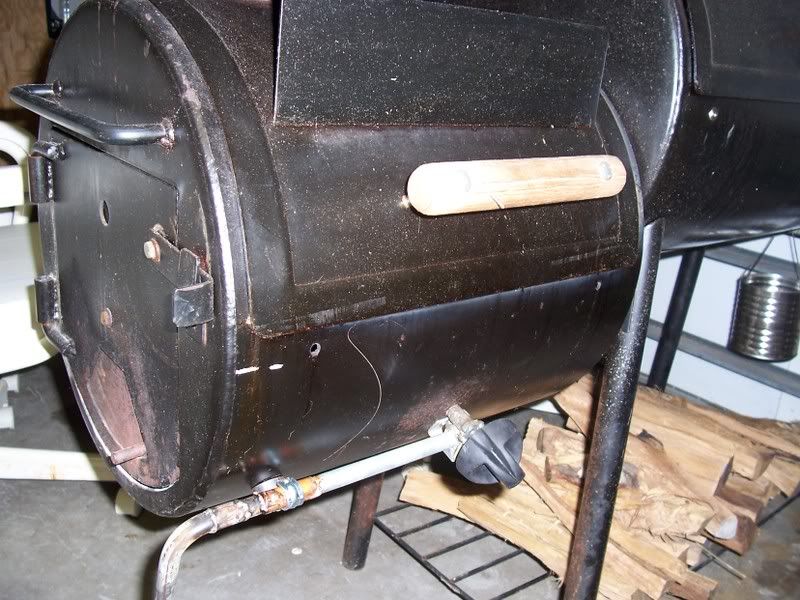 Exposed Gas Jet
Log Lighter
Temp Maintenance After Foiling (Kept beautifully at 250*)
Propane Smoker when I'm feeling lazy.