For our semi vegan friends we will be serving some chix breasts next weekend....
I used two different brines
one was your brine along with dill and white wine and some ezpote.
these are the chix that are yellow....
the other was again basic brine, with some raspberry chipotle rub and basil...these breasts are the pink ones...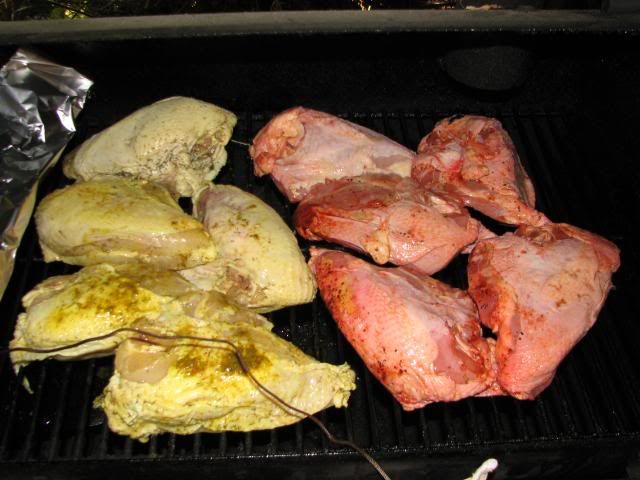 thanks for peeking...more to follow...