This past weekend I was lucky enough to meet Smok N' Steve and pick up one of his mini smokers. This thing is small. Even smaller than I thought it would be. But, it is a fabulous cooker. It even comes complete with a built- in log, or twig, lighter. Just the sound of the gas lighting off and flaming the charcoal to life brings a little joy to my life. This little guy will maintain a perfect 225* for as long as there is fuel. Thanks Steve, you are a true craftsman.
This first pic is of Elliott, my 8 year old, and Twiggy, the Original Mini.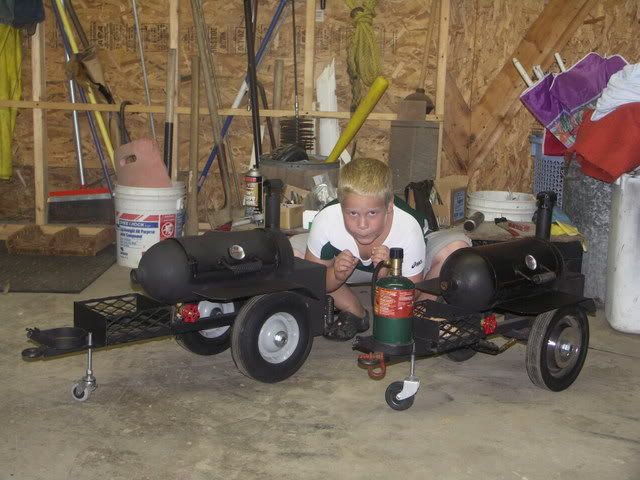 This is of Steve putting the final touches on my mini (I named him Cooper)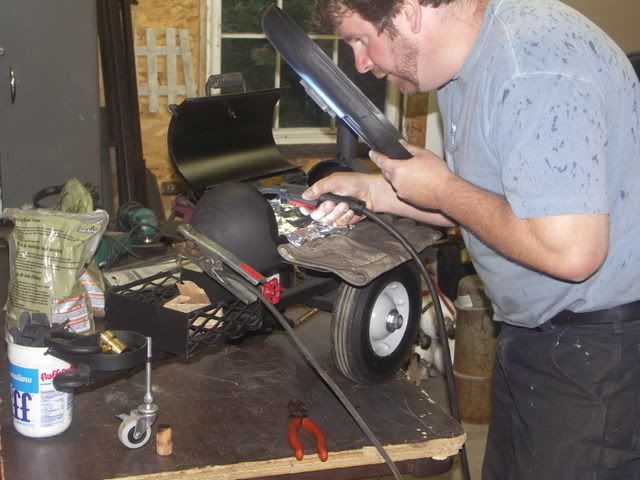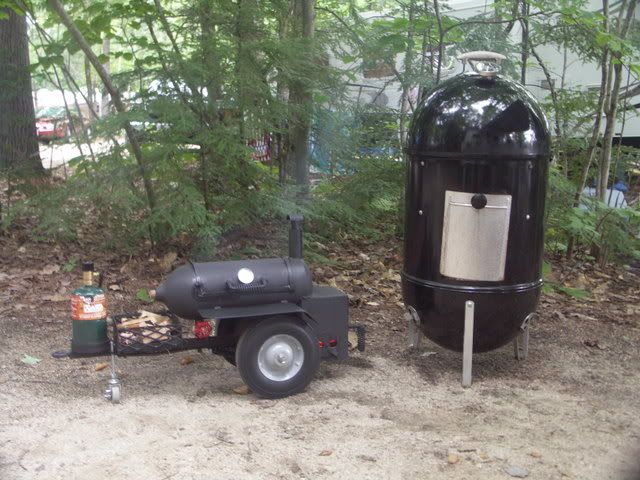 Here is the first Cook. A Bratty Fatty. Johnsonville Brats with Pepperoni and cheese.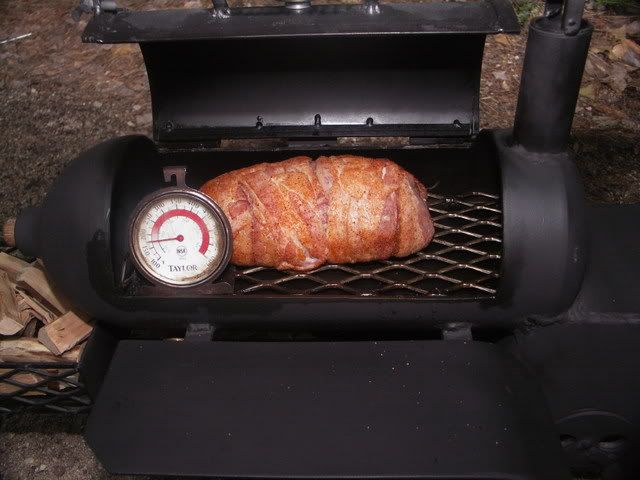 My big son Nathan and a dozen ABTs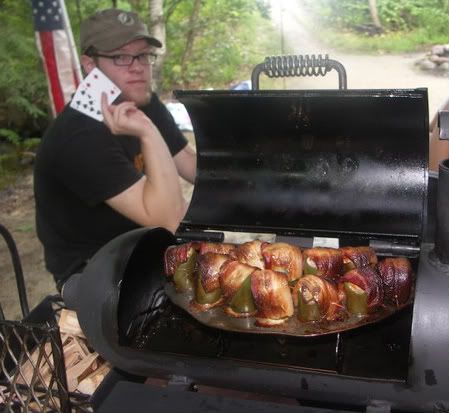 Breakfast Fattys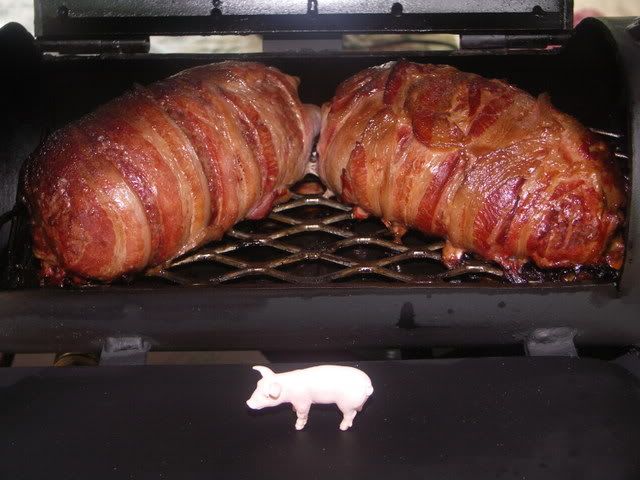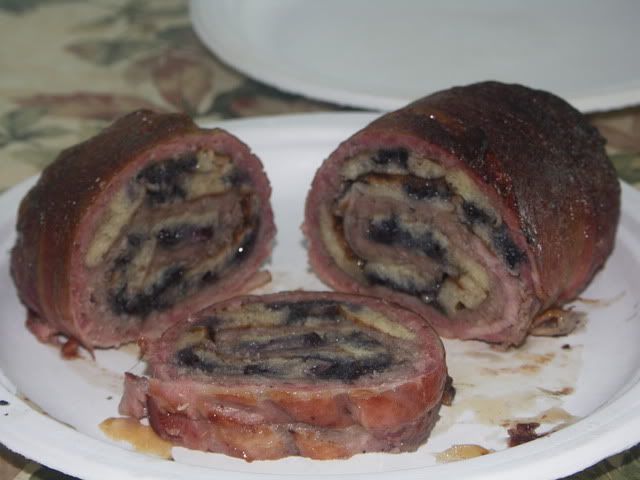 Yummy!!