Hey guys I introduced myself earlier in the Roll Call section and I have a few questions. I don't know what I will be using yet (charcoal or wood) but I want to modify my current grill to smoke with.
Pics: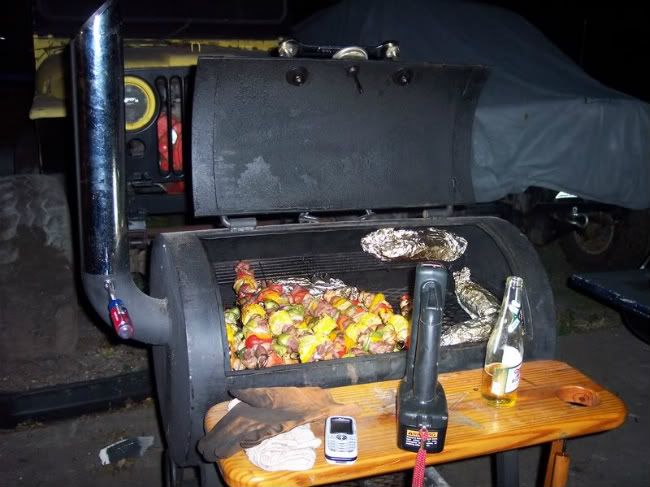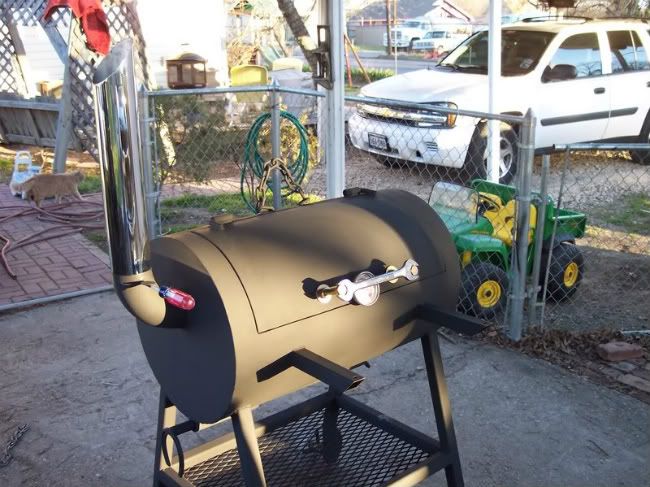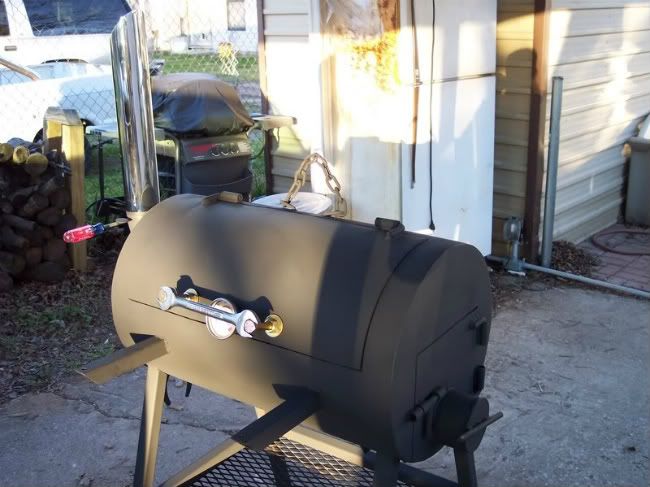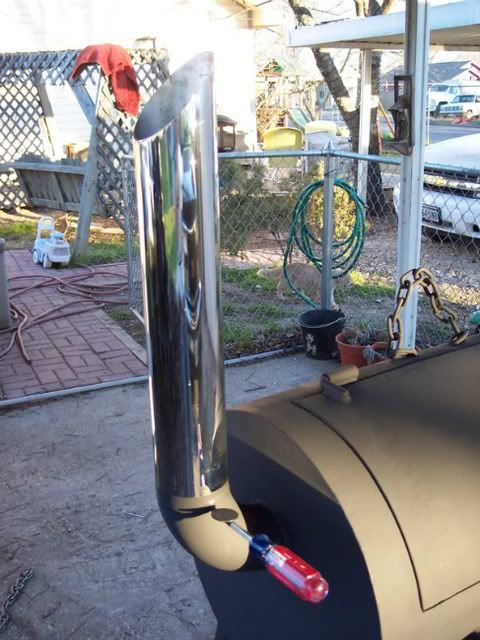 As you can see my current exhaust pipe is about level with the cooking surface. Should I lower the exhaust pipe and put my fire box on the right or leave it where its and put the fire box on the left and do something like this:
Or should I just put the fire box on the right and come up with a tuner/baffle system to distribute the smoke better.
I would like to lower the cooking surface a little since as a smoker it will need to hold larger food. I guess what I'm not understanding is where the exhaust pipe needs to be in relation to where the meat is going to be.
I'd like to leave the pipe where it is and put the fire box on the right if at all possible.
Ideas in paint(I'm an arteest)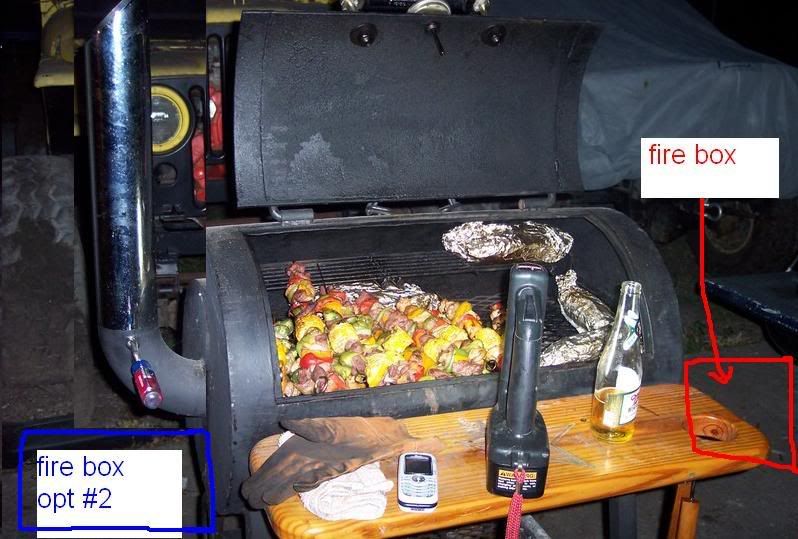 Sorry for the huge post.