I tried a new steak last night. It's a Flat Iron which is a new cut from the chuck in the shoulder. It's Very tender. Anyway, it's a somewhat thin cut and very lean so it's not a good smoking candidate and better suited for the grill. However, since I have a better feel for this cut, I just might have to try smoking one at some point.
Anyway, I used sea salt, ground pepper and a basting sauce before grilling: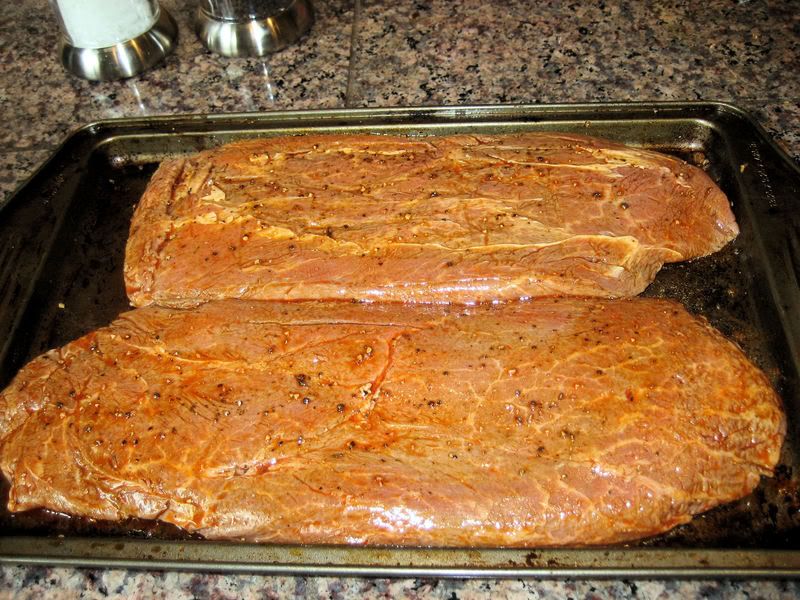 I grilled them at 400 for 6-7 minutes per side: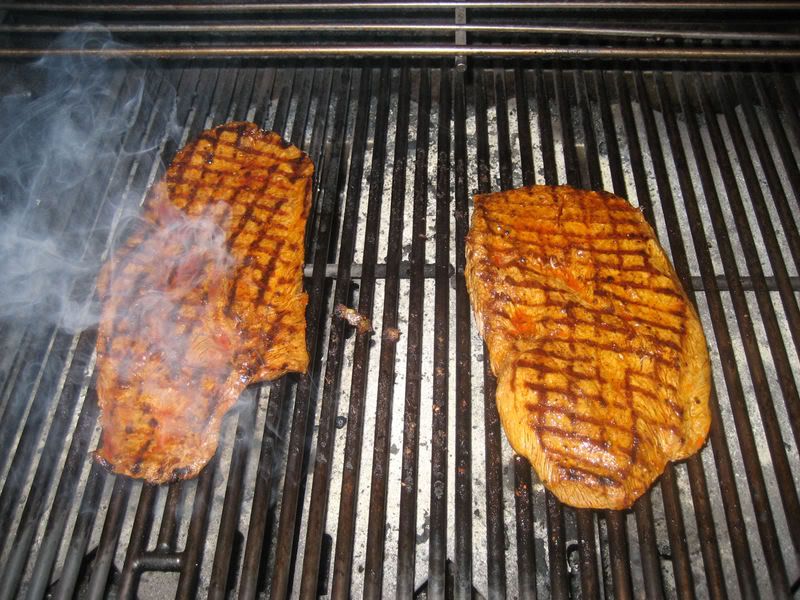 They came out very juicy as I kept them on to 145 internal. I think I'll try 140 next time: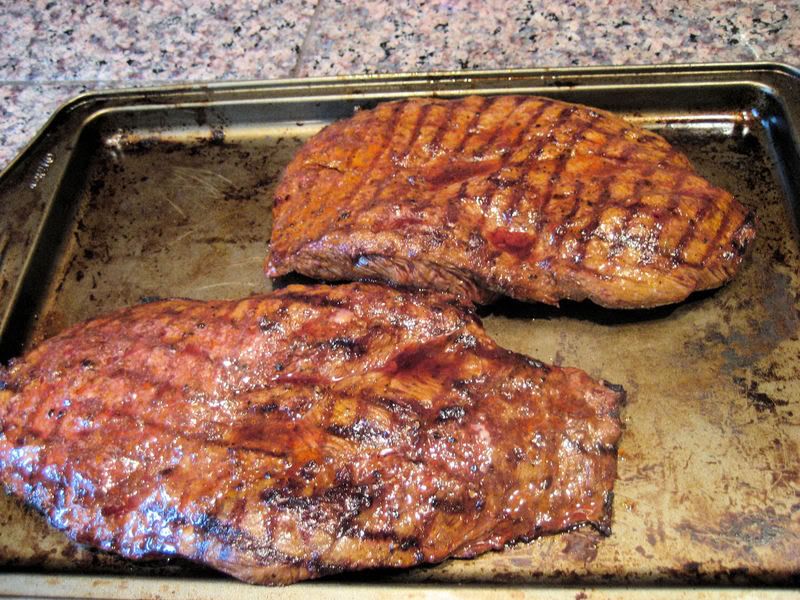 I also planned on some sauteed onions, peppers, cilantro and mushrooms done in EVOO. So, we got the meat sliced up and it was as tender and juicy as I had heard it can be. In fact, even more so. The skinny was this is the next most tender piece of meat behind a tenderloin.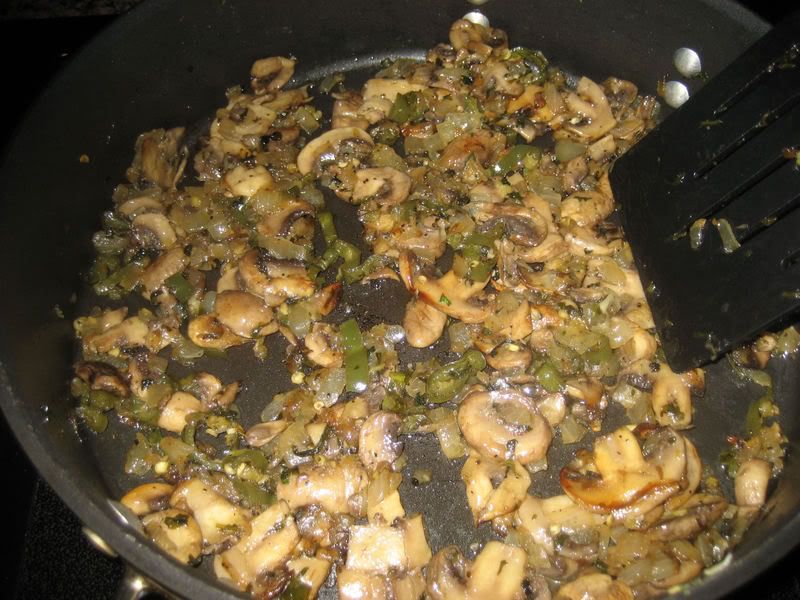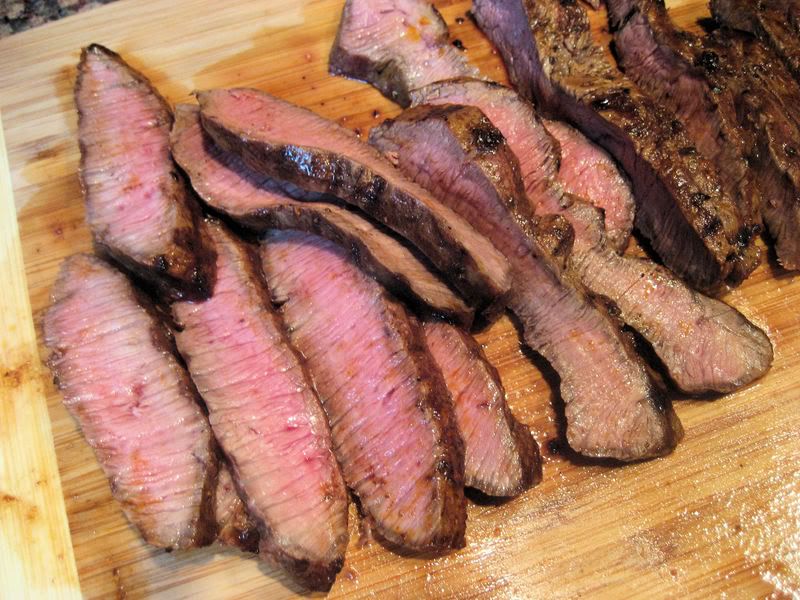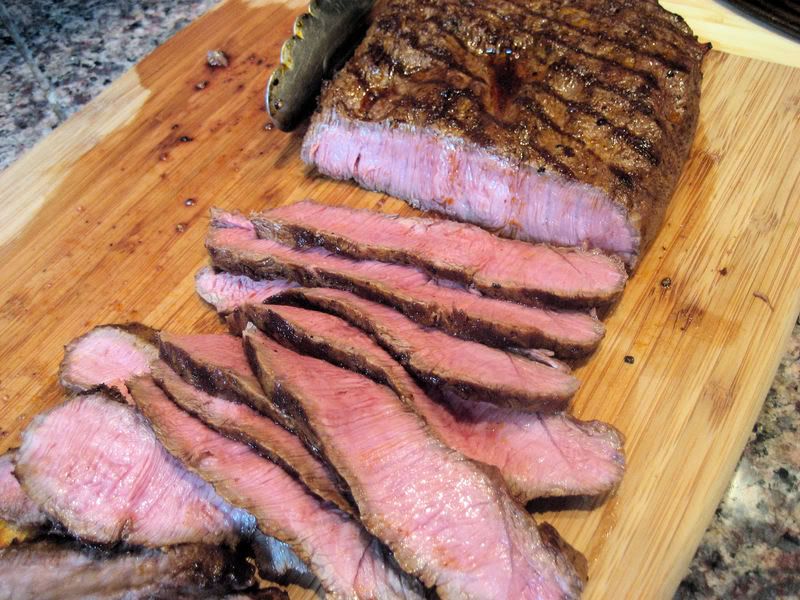 Finally, dinner was ready as it was very good.