OK heres my first shot with Qview.
Bought a small pork lion that was on sale today for $1.69 a lb. Filleted it to roll out in about 1/3 sections.
Took some season vegetables with onions and browned them with 1/4 stick of butter, then browned about 1.5 lbs of ground pork then added them togheter with about 5 cloves of garlic that was chopped. Added about 6 oz of velvetta cheese, and let that cool before adding it to the lion. Seasoned the inside with cracked black pepper, tonys, and garlic pepper, then added the stuffing. Added 4 mozzrella sticks sliced in half. Rolled, and wrapped with stainless wire. Draped with bacon, and into the MES.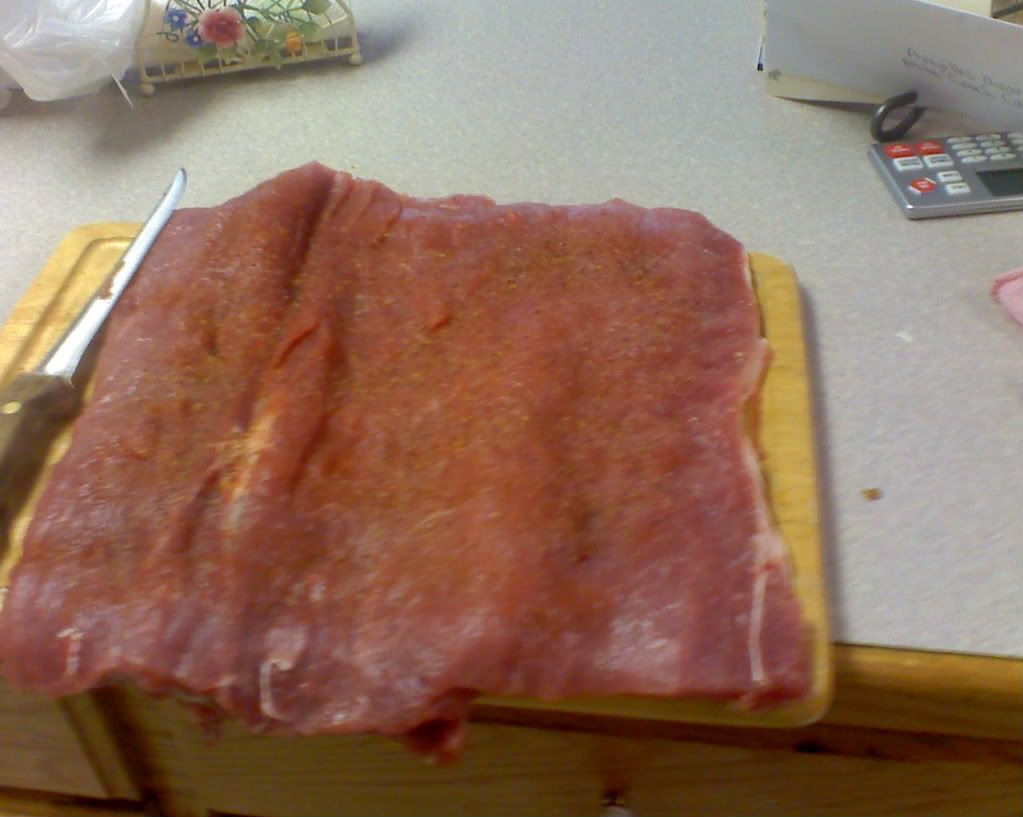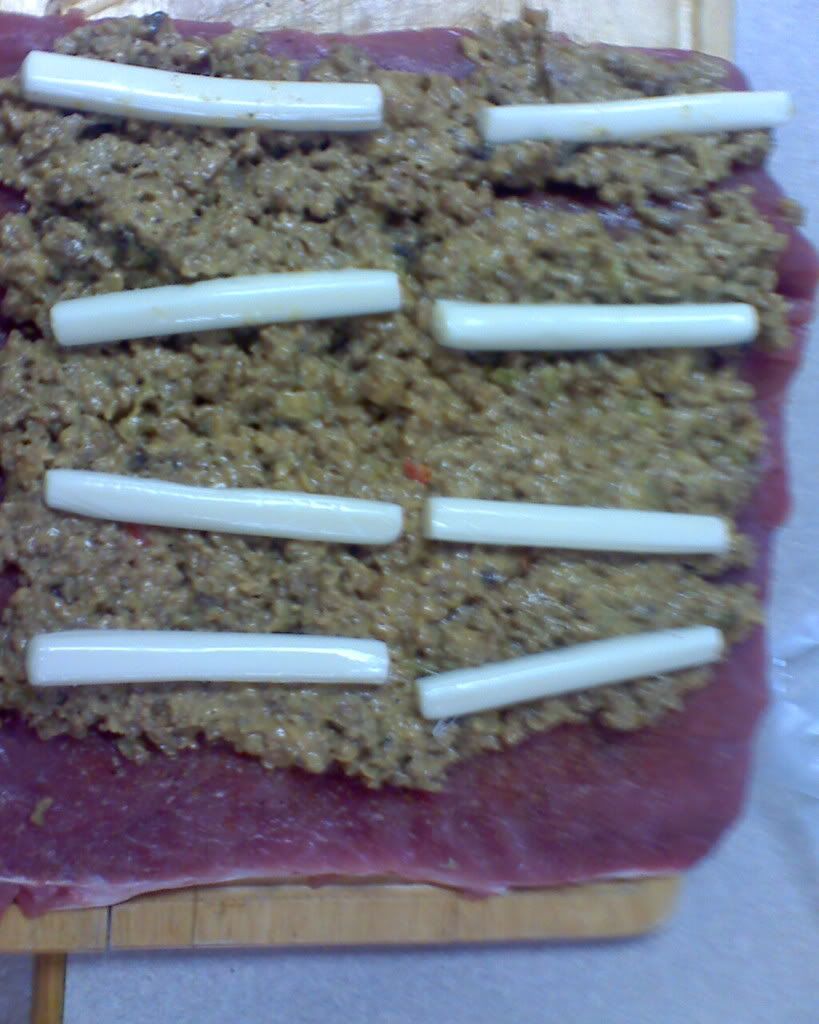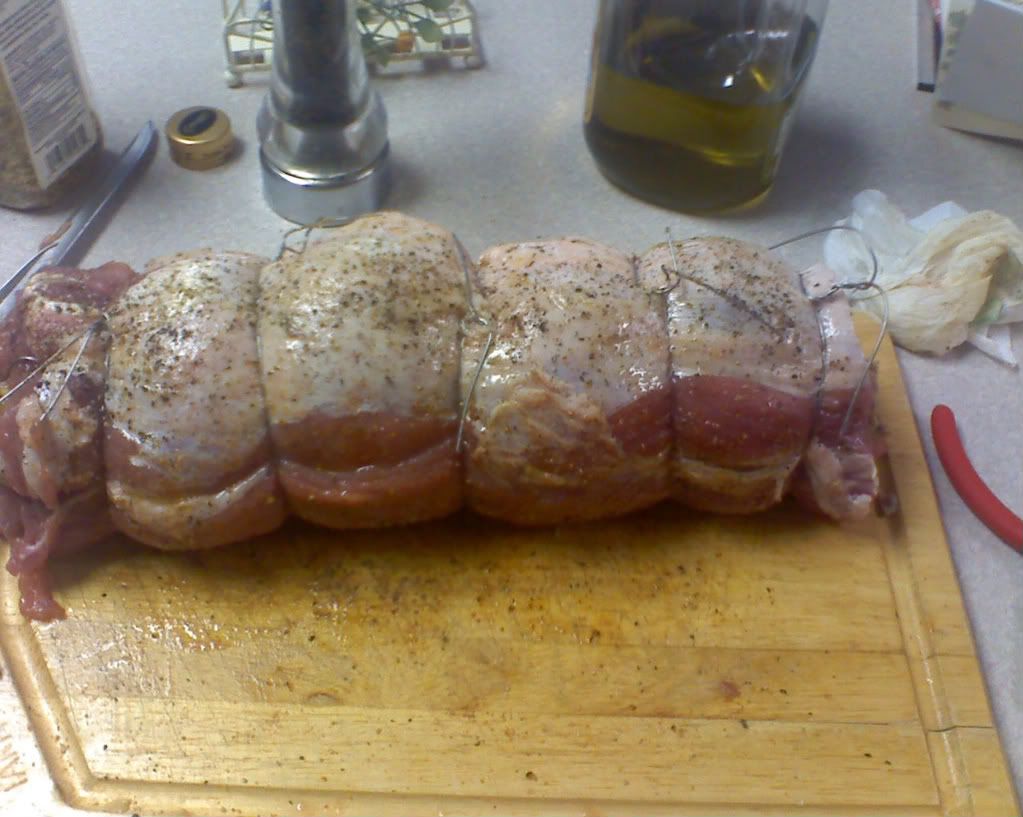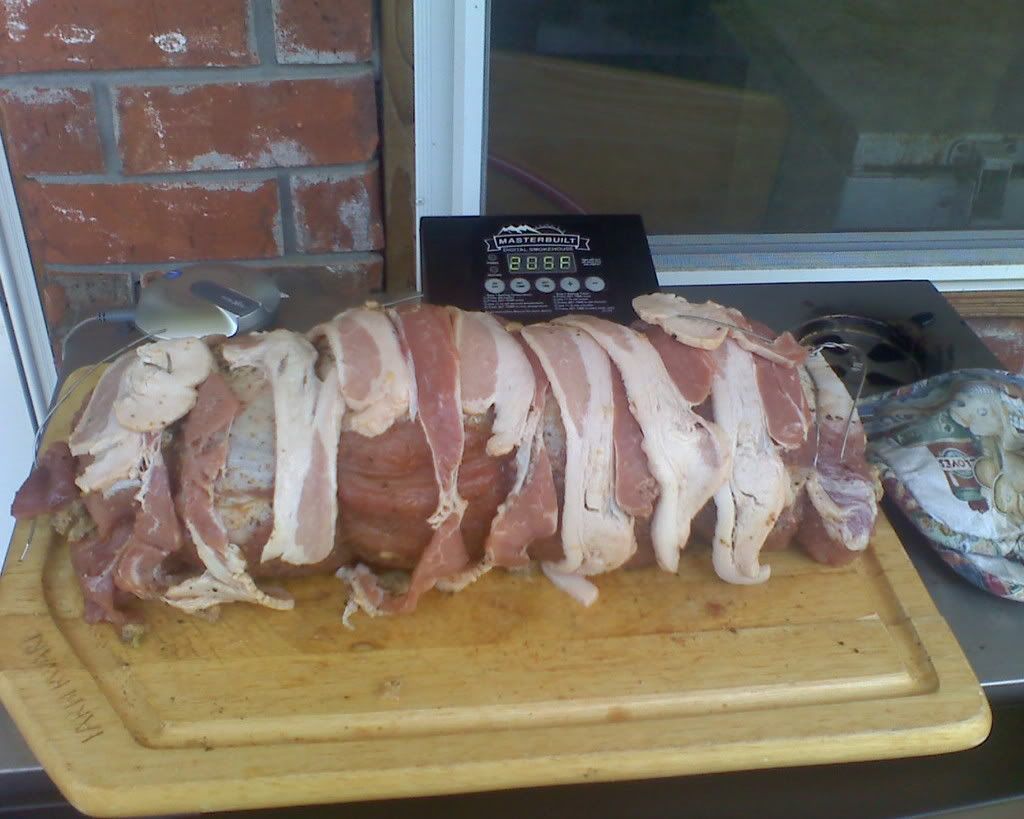 Will post pics when I have it done.