and tells me she got a briskit. Lets me know this yesterday. So I cancel all plans today and get ready for a smoke. Later dad swings by and drops off an entire flat.
Got a rub on it and into the smoker it went around 6am. I have pictures but no way to load them on this computer. They will follow. Started the morning with Bloody Marys and now I have switched to beer. Brisket is stuck at 140 so its time to relax and wait for nascar! Good food later!
Here are the pictures.
Getting the fire started.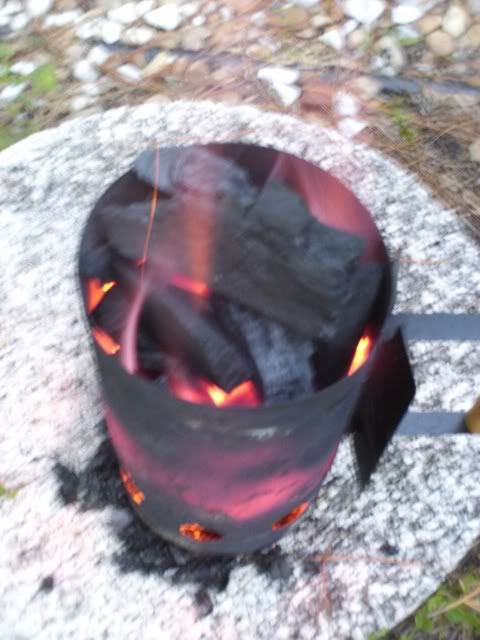 The meat ready to go in.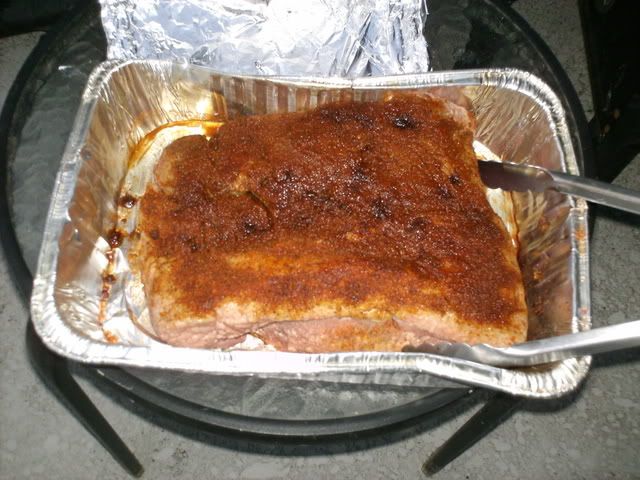 Meats in and the bloody mary is taking a lil smoke on.
Meat is plateaued but coming along nicely!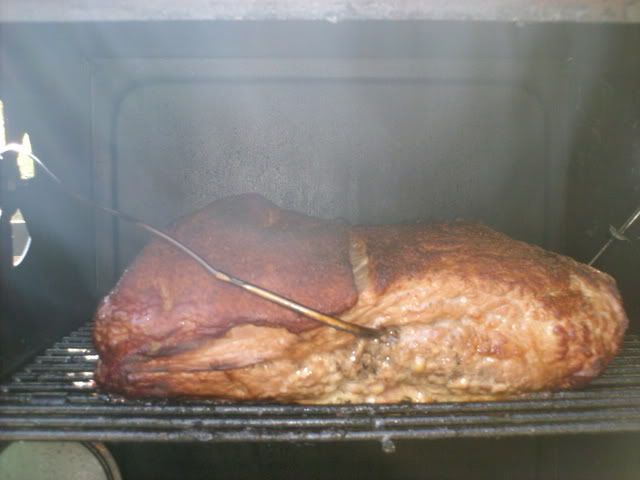 While the meat was cooking we fixed up some brunch and watched the french open.
The plateau still holding strong. Actually lost 8 degrees.
When it got around 160 I wrapped it and added in a mixture of bourbon, cider vinegar, bbq sauce, and butter.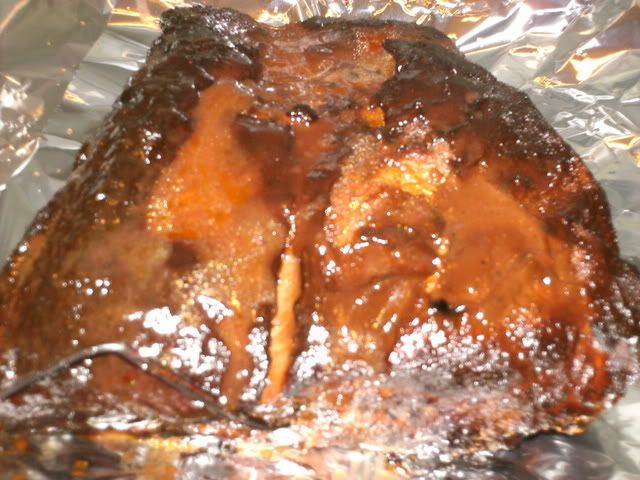 At 185 pulled it and allowed to rest and sliced.
For dessert I broiled pineapple slices that had been covered in brown sugar. Add on a scoop of ice cream and the meal is completed in good fashion.