I had purchased this Smoker from a Craigslist add back in late Nov.
http://www.smokingmeatforums.com/for...ght=craigslist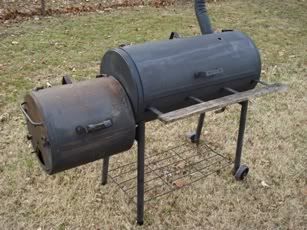 As you can see it was kinda a Beater, But it was the old heavy style SNP.
Picked it up for $40.00 ands it's been a great smoker after a couple mods.
Today I decided to give it a little quick makeover.
I went to Home Depot and pick up a couple of supplies and Viola!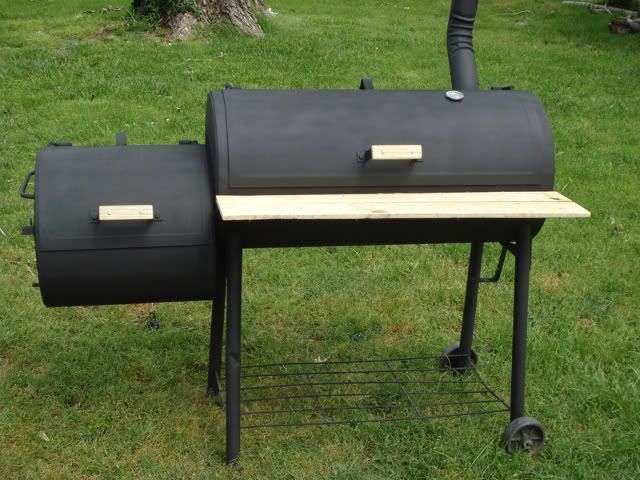 I used some fence slats for the all the wood since they are pressure treated and cheap.
The whole process only took a few hours and the outcome was better than I expected.
Fence slats $2.38
Nuts and bolts $3.00
High Heat Paint $9.00
Feeling like you have a new smoker,
Priceless!