My son turned 4 a couple of weeks ago and we hosted a little party for him, and what better time than a party to fire up the smoker. I did up some ribs and decided to try a chicken for the first time.
FOr the chicken I went with the beer can method. Drank 1/3 of the beer and refilled the can with teriyaki sauce, worchester sauce and something else that at this time slips my mind. I mixed up a butter/spice concoction and applied that under the skin. For a rub I used a commercial spice made by Epicure, which was a teriyaki seasoning. On with the view.
Ribs and chicken all ready to go..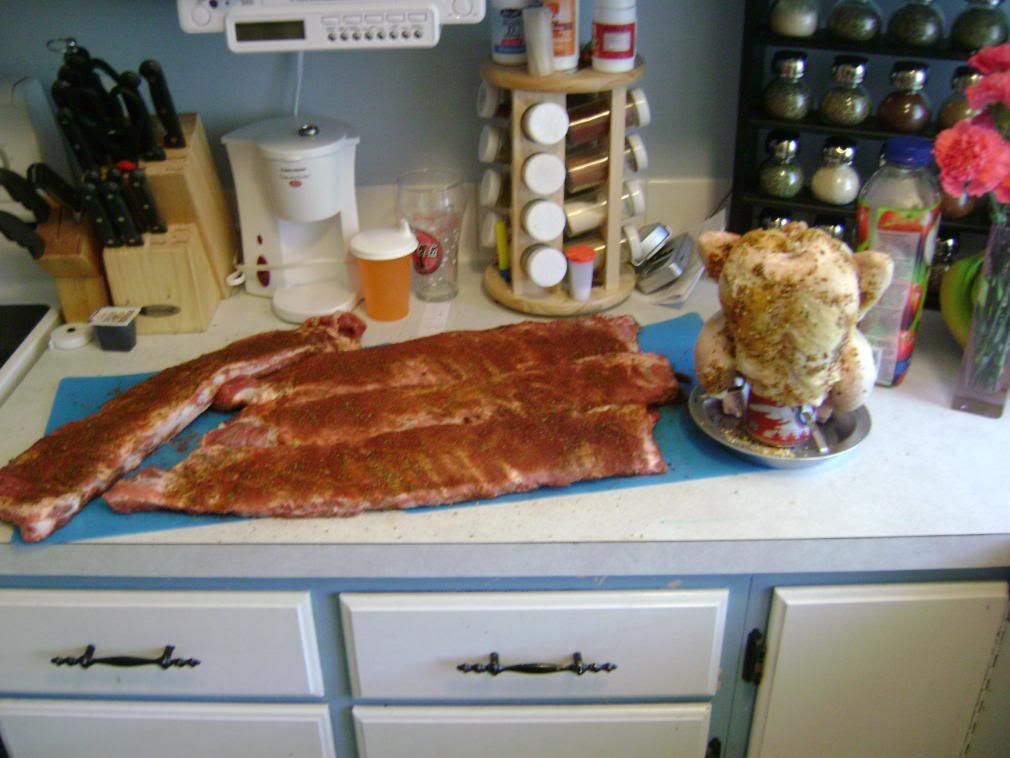 Chicken by itself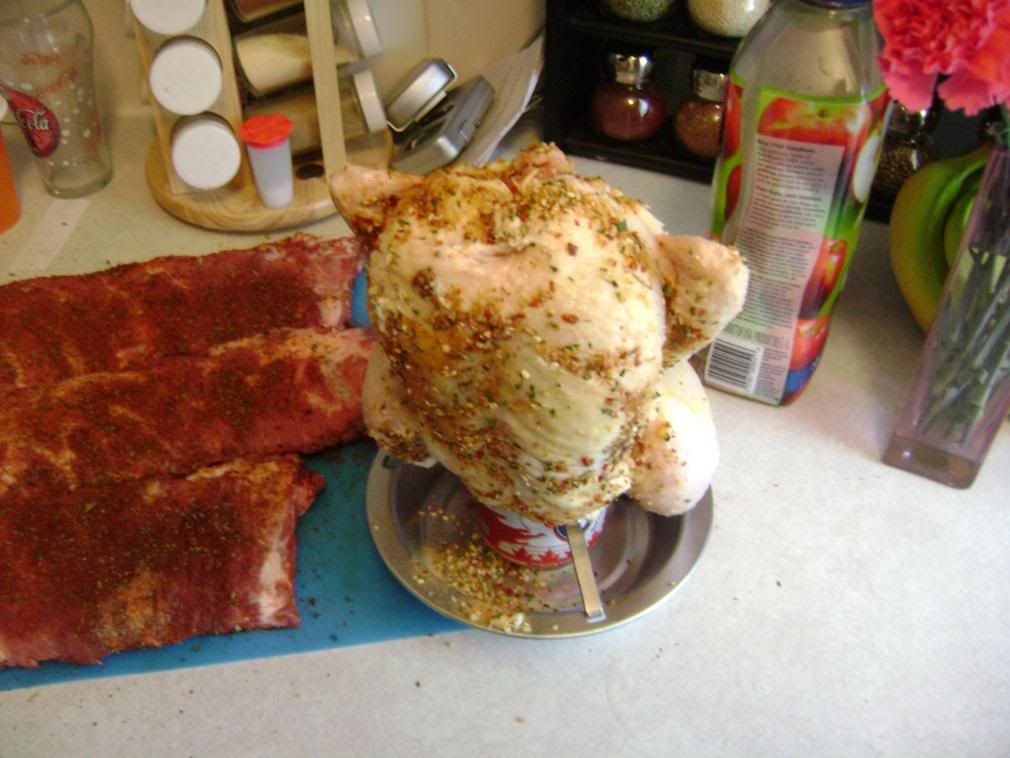 Tight fit.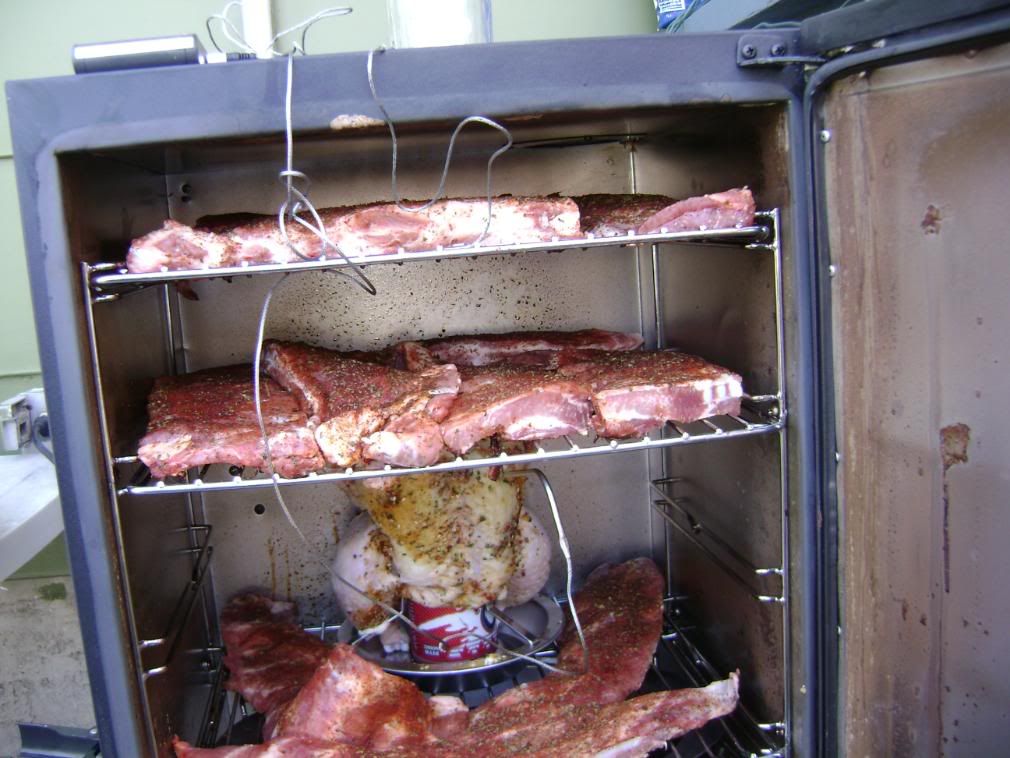 Looking good
Work it for the camera...work it..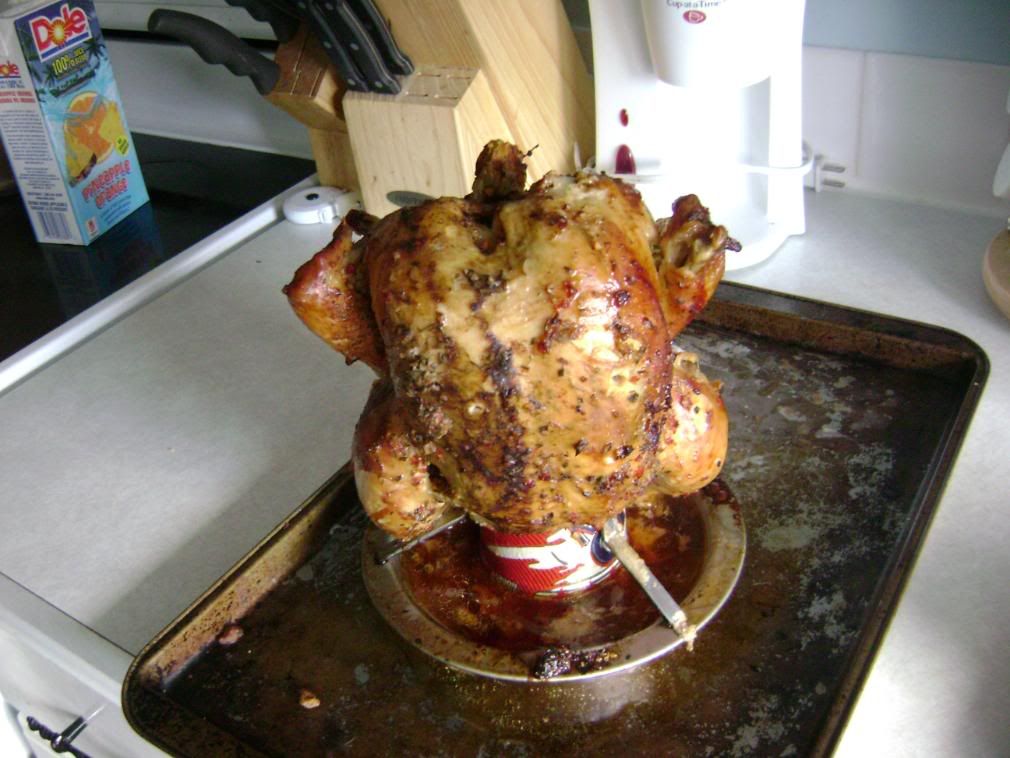 The chicken turned out well when I carved it(and snacked away), however people being people arrived late and he bird dried out some and forced me to berate my guests. After the crying and the swelling went down, every one enjoyed the meal.