The missus had a special request for ribs today, so being one to oblige, I got some ribs cut St. Louis style yesterday and got the smoker going about 8:45am this morning.
Here they are rubbed down
Found this at the local Ace
Nothing but the best! Went to wally world yesterday and cleaned them outta Royal Oak. I left the remaining bag as it had a huge gouge in the bag, otherwise I woulda snagged that one too.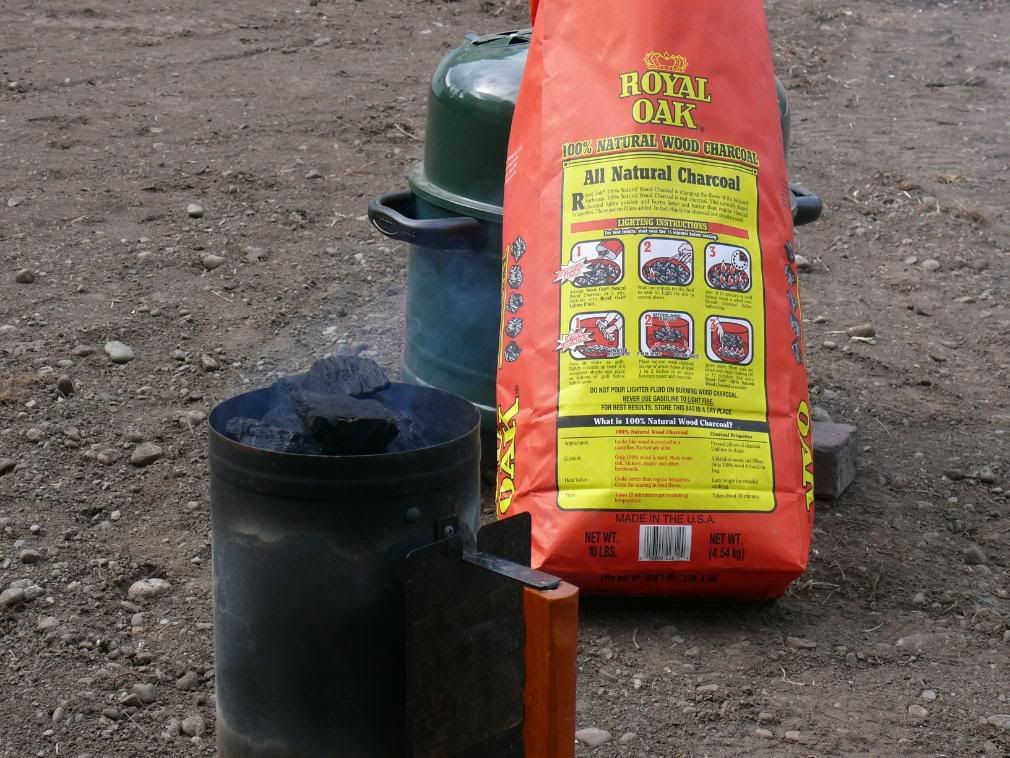 Two locally made sauces for later. I like the Old South brand, but I couldn't resist the other bottle, as it has Habaneros in it. Got a respectable kick to it, and tastes pretty good to boot.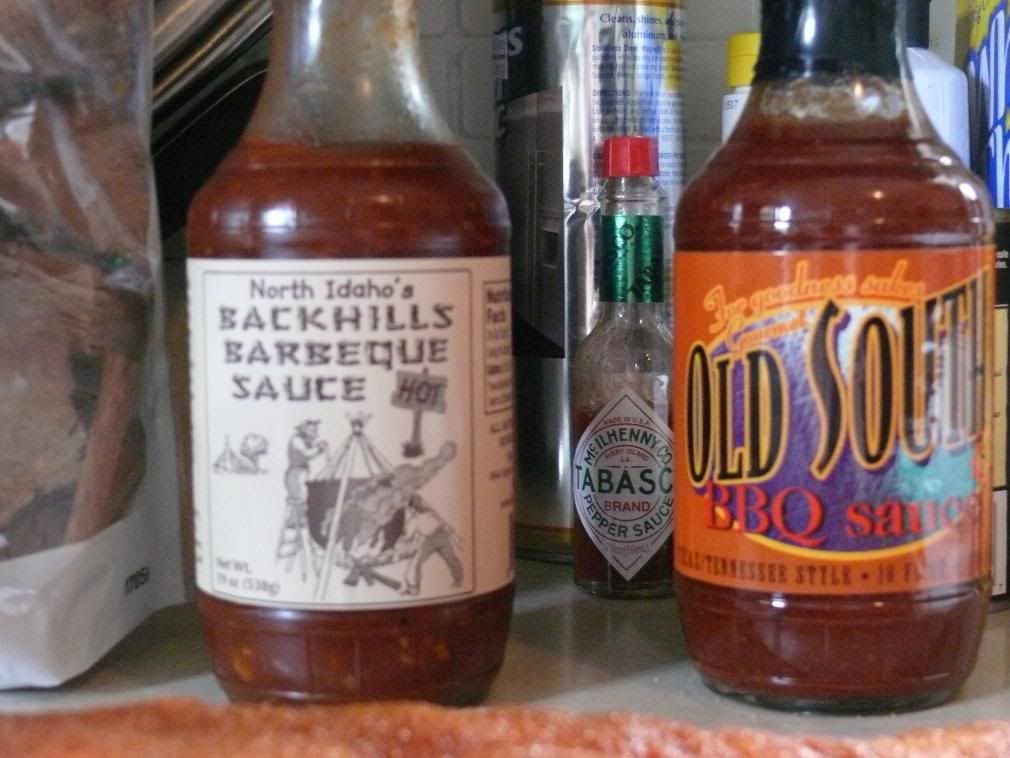 Here we are at around the 2 hour mark. I just gave these a spritz with apple juice and rum. I have a feeling these are going to take awhile. Mostly cloudy here, about 60 out and no shortage of wind. A little wind would be fine, but today its coming in gusts, so much so that I had to move the smoker to an area with a bit of relief from the direct wind.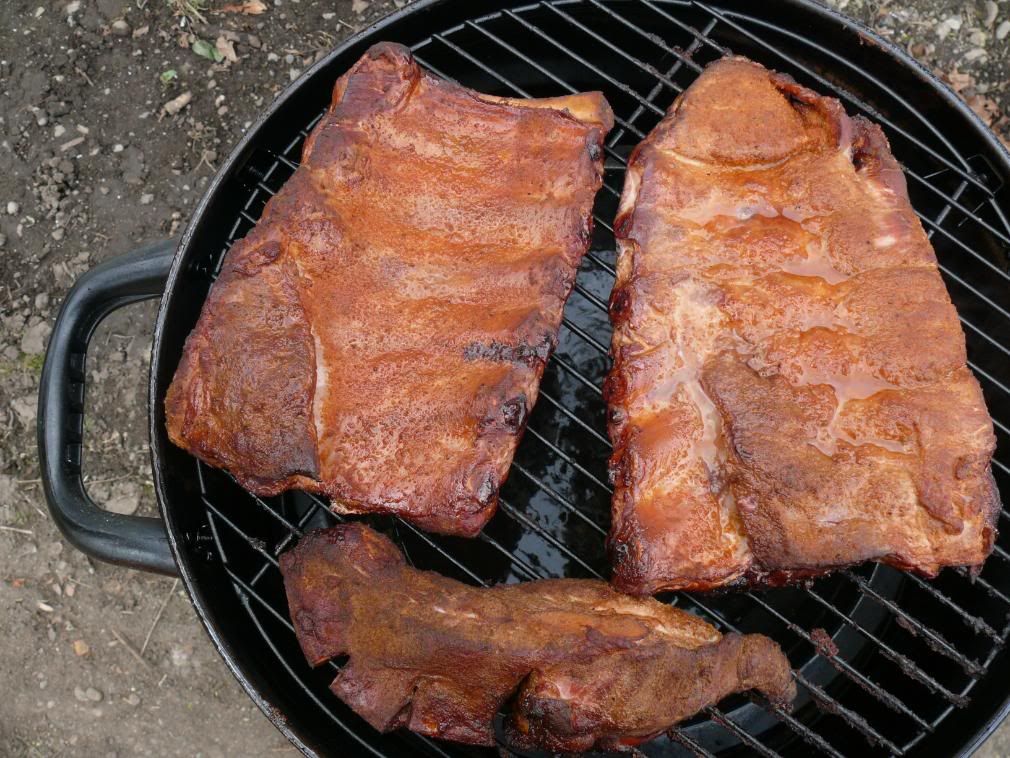 Here we are at just over 4 hours. Wind making it tough to keep temps around 200. I'll give it another hour then try wrapping in foil. This is my versoin of 3-2-1 lol.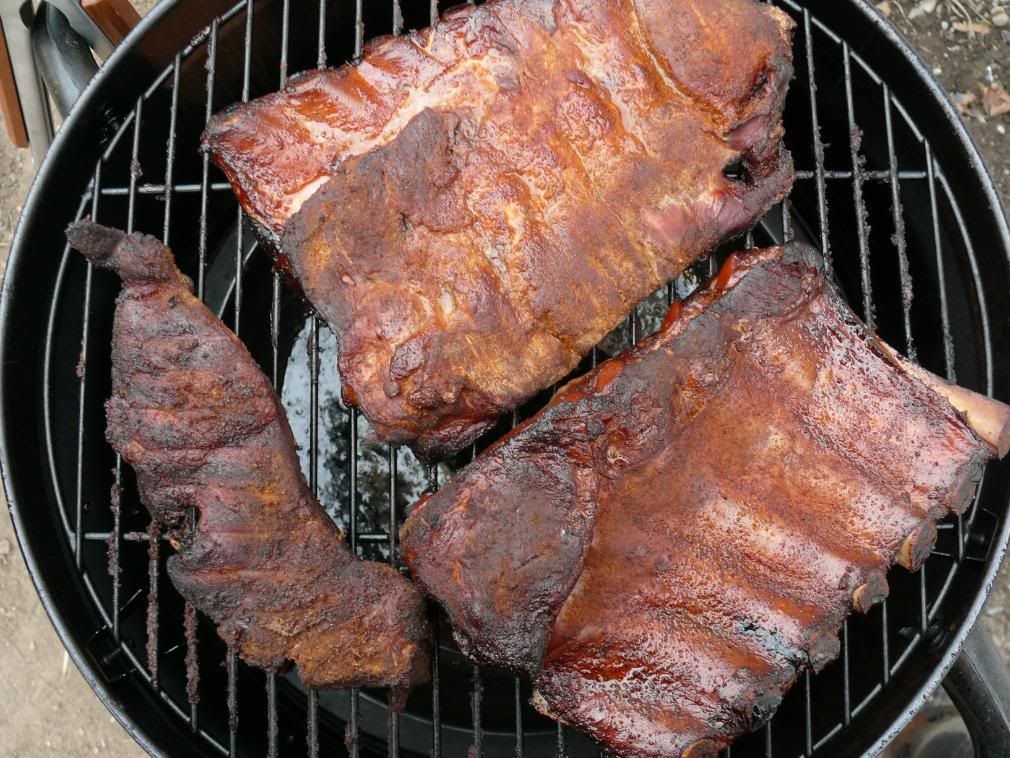 Here we are after 2 hours in foil flipped over. I should learn to check the bottoms sooner. Just a bit to much char on the end. Time fr the glaze.
Almost ready to dig in
voila. This shot appears more charred then it really was. Took 8 hours but worth it.