I had some salmon in the freezer from my annual Michigan trip last fall, so I figured I would give it a smoke. I soaked it in Hi Mountain's Gourmet Fish Brine for 12 hours, then it went on the ECB for about 4 hours at about 230 degrees. I smoked it with apple for the first hour then just let it cook after that. It turned out pretty good.
Enjoy the pictures.
Ready to start the smoke.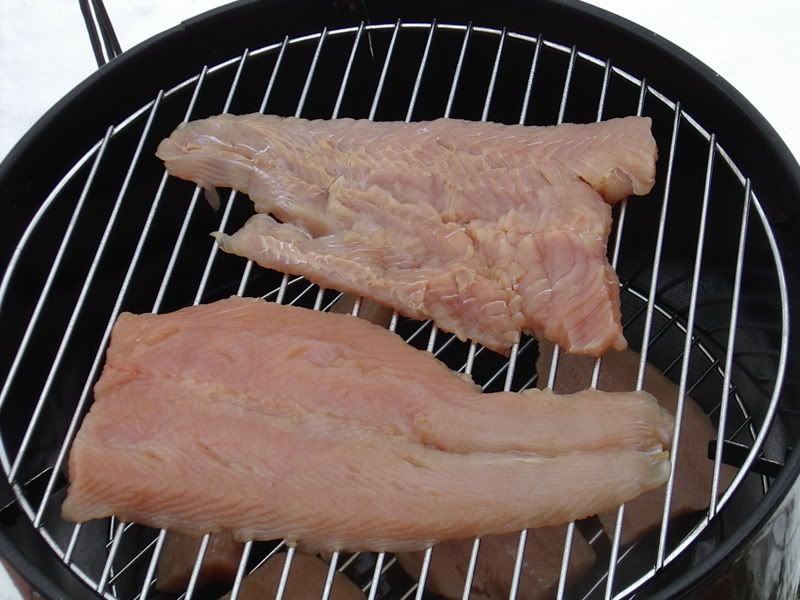 After 2 hours.
Finished after 4 hours, 2 platefuls.