Welp this is my first post on the SMF so I thought I should come out swingin! This is one of my favorite venison recipes............
ingredients:
backstrap cut 7 inches long and trimmed
dales steak marinade
tony's cajun seasoning
shredded chedder cheese
savoie's cajun boudin
bacon
I marinaded the backstrap in dale's overnight. The next day I butterflied the backstrap and pounded it out to make a flat square shaped piece of meat that was about 1/2 to 3/4 inches thick.
Next cover one side in shredded cheese and seasoning then place the cooked stuffing in the middle and simply roll it up. Wrap it up in bacon and use toothpicks as a holder. You must first cook the stuffing because the meat will get overcooked if you cook it all at once. Cover with a little more seasoning.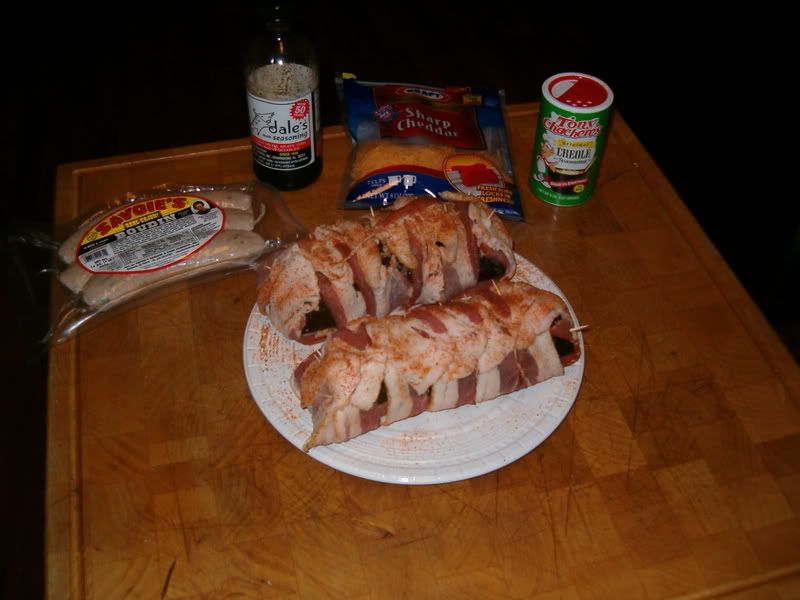 Once all of it has been assembled place on a 325 degree grill until the internal temp of the
meat
reaches 145.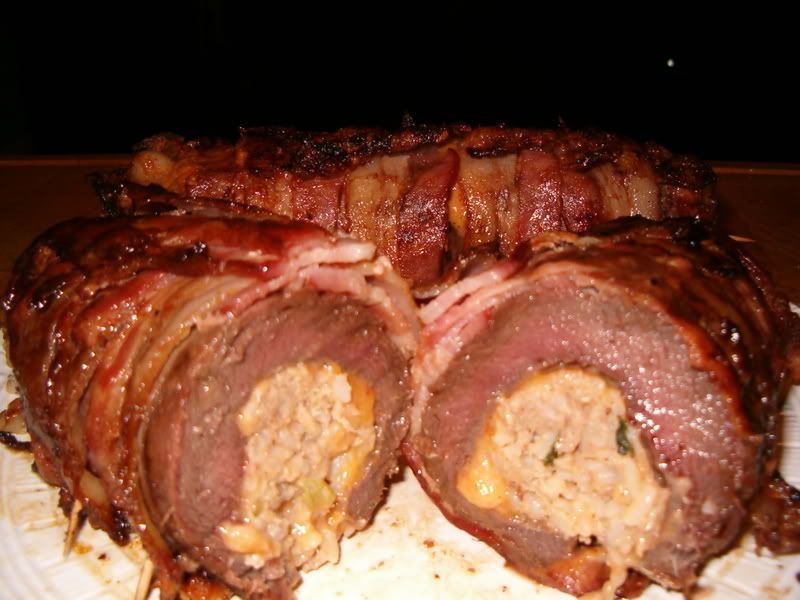 It's some fine eatin!!!!!!!
For those of you that don't know what boudin is here's a description.......
BOUDIN