Has anyone ever tried scotch eggs? Hard boiled egg wrapped in sausage? It's what the Scottish soldiers used to carry in their sidebags during war, for food.
I wanted to try a variation of that, on my smoker, with the use of a Jimmy Dean chub.
Pouring some yellow mustard on these bad boys will send you into fatty heaven. Here's a couple of pics.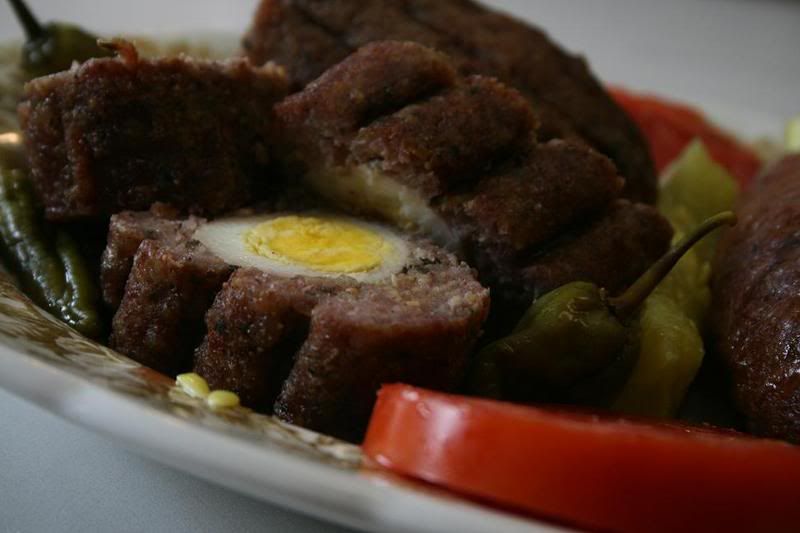 This one has a plate with some of my garden veggies dressed with it.