I probably could have gone the rest of my life and not known that a roll of sausage was referred to as a "Fatty". But, after reading this forum for an hour this weekend, I decided to give it a try. I wanted to make a naked fatty, and use it as the control piece, to decide if I liked other ingredients or not.
I rolled out the other two and added green peppers, onions, mushrooms, shredded cheese and tomatoes to one, and just green peppers, shredded cheese and onions to the other.
Here they are after the first hour, after just getting turned. I put wood chips in my water pan, to see if I could get more flavor. I don't think it made a difference, but it looks kind of cool.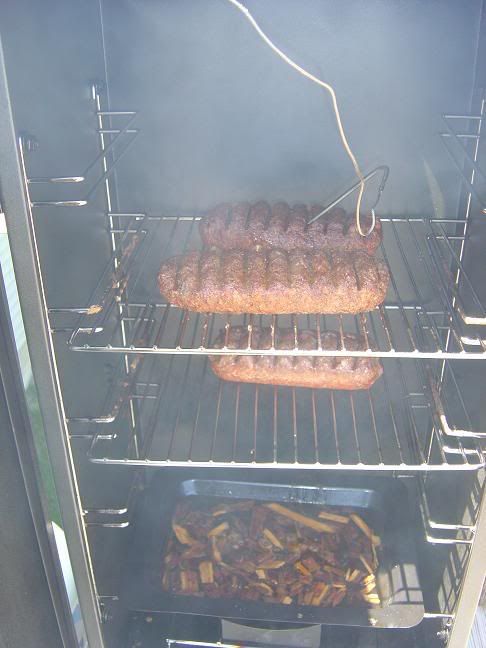 Here they are sliced and diced on my cutting board. Naked fatty on the left.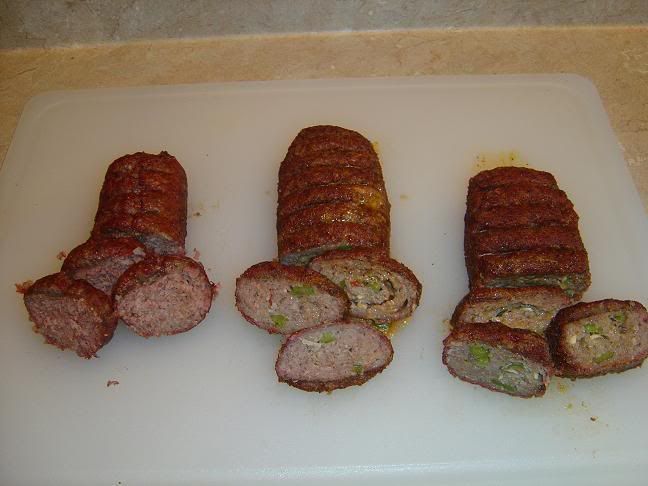 The final verdict is that they all turned out excellent. Very good cold also. Now I can see why everyone fixes them as snacks while the "real" meat is cooking.