More Fattys
I made more fattys today! The first was a JD sage stuffed with Irish cheddar rolled in the same rub as the one I did yesterday. The second one I did was Italian sausage stuffed with mozzerela, provolone, and basil and rolled in another rub I threw together as I didn't have any italian seasoning (it was mediocre at best IMO). It had brown sugar, parsley, rosemary, oregano, and some salt...I wish I had some fenel and anise. anyhow, heres some pics
left is italian and right is sage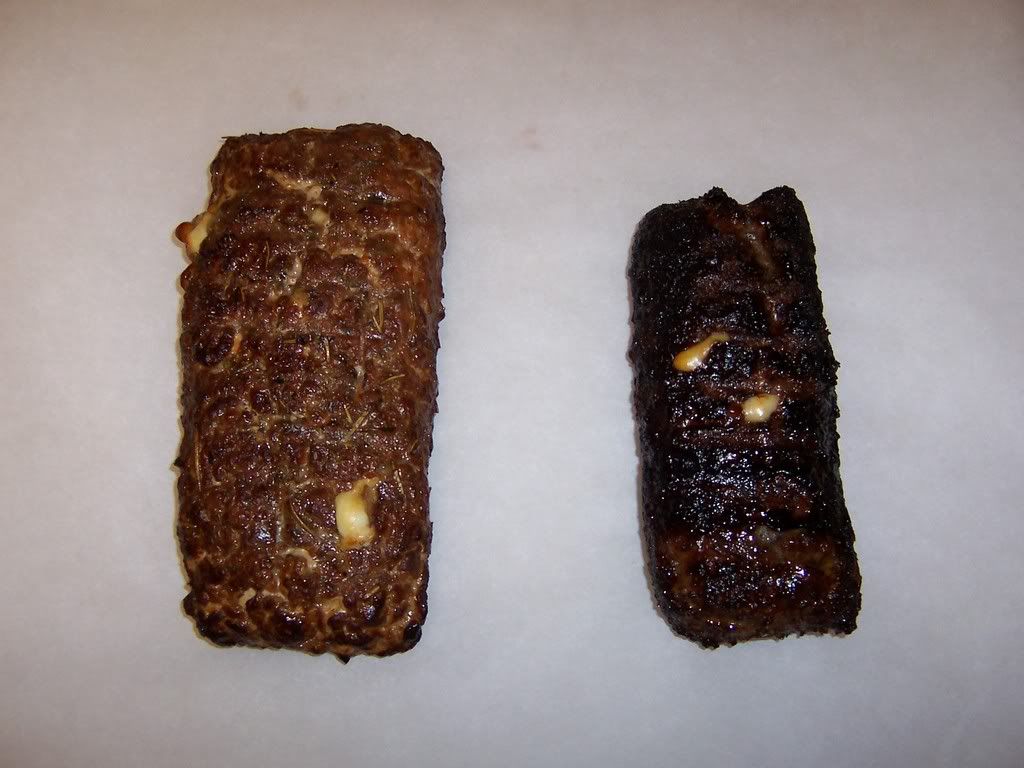 sage closer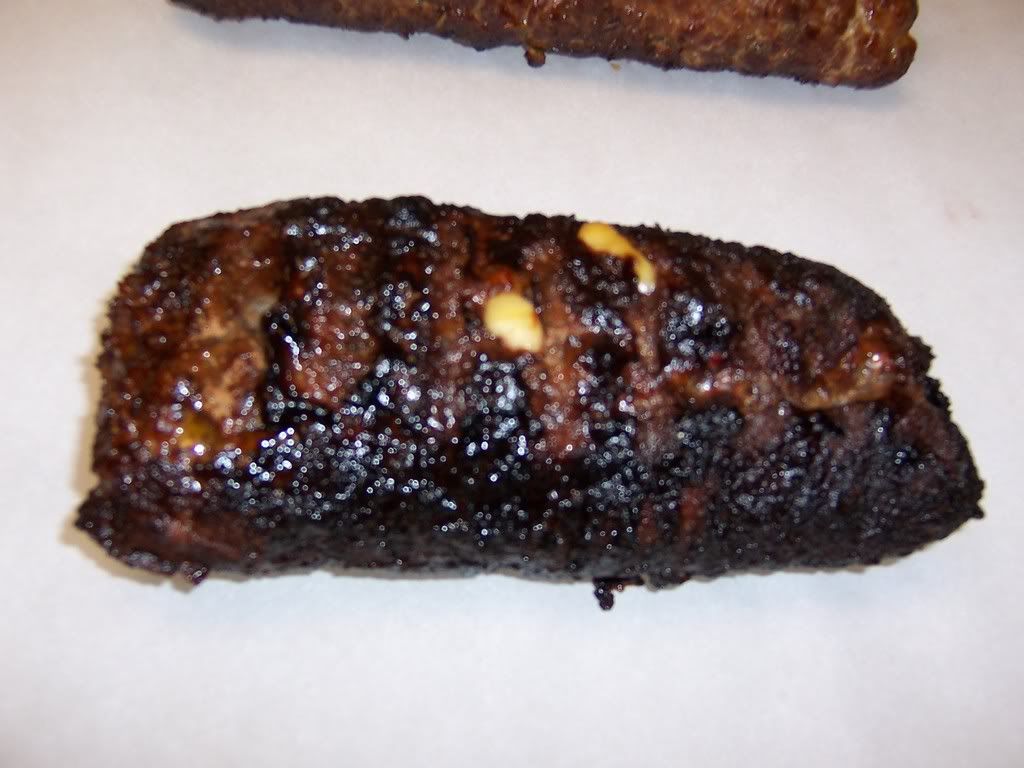 Italian closer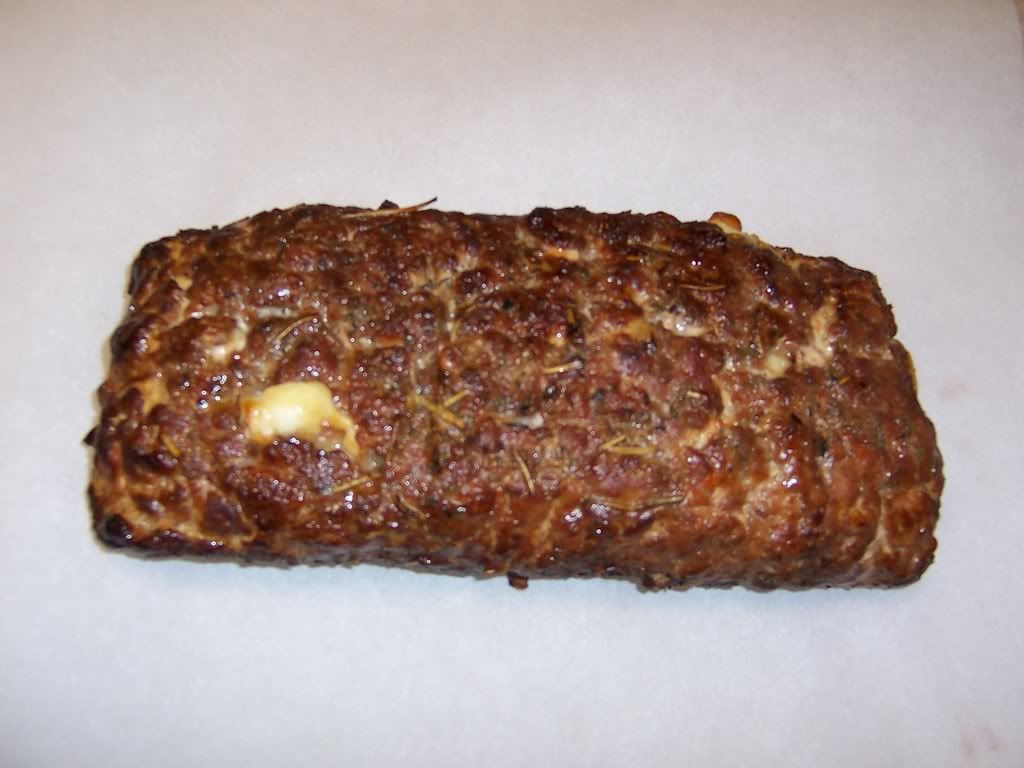 a little perspective photography trick. Look! I made the sage fatty grow!!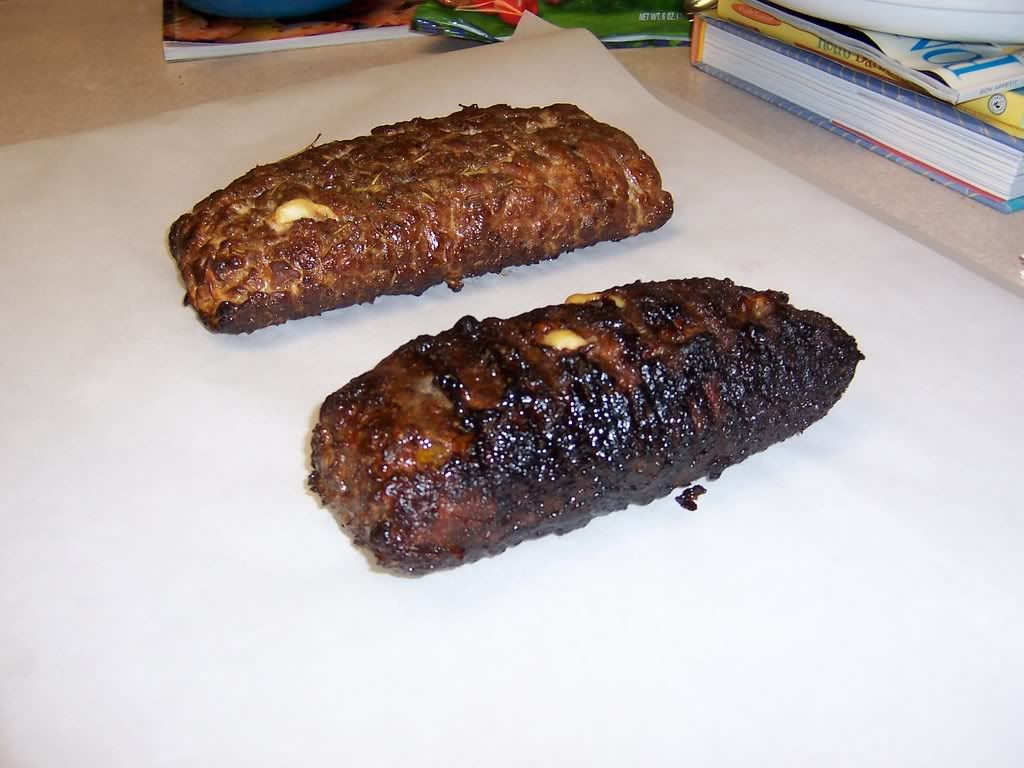 cut up sage
cut up italian
and both side by side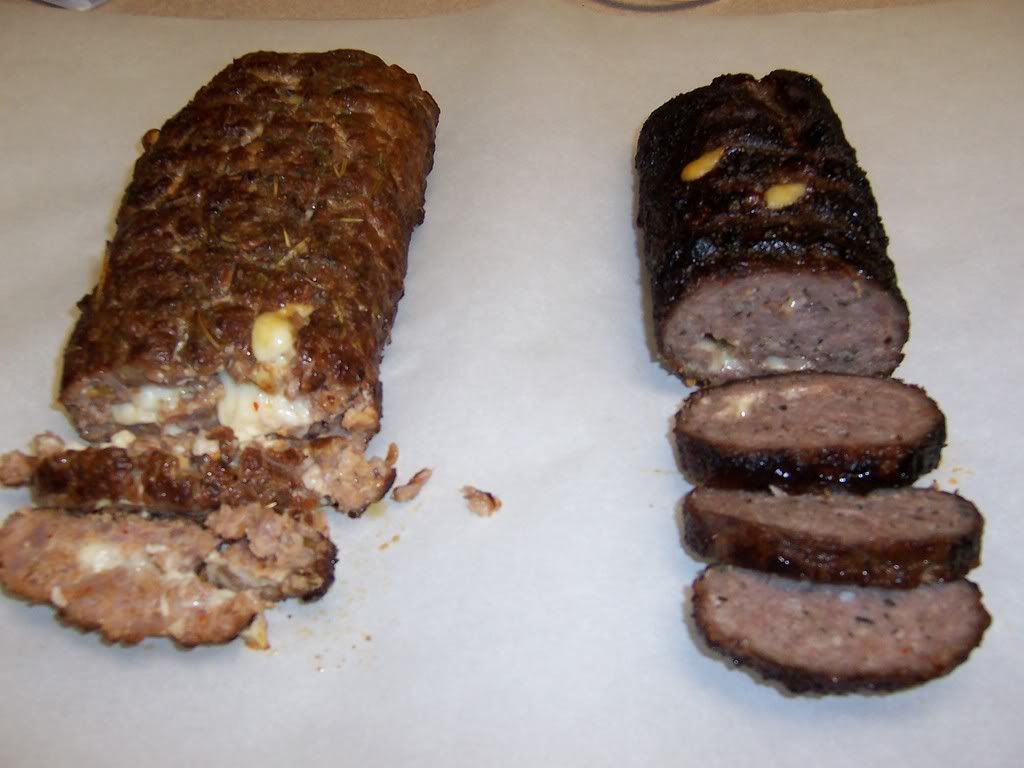 Now for the bad news...The italian sausage didn't turn out very tasty at all. I'm not sure what it was, may be the rub, maybe the smoke, maybe both. Oh well, live and learn.