Life gets busy and I haven't been able to post up here in a long time so I figured what better comeback then a beautiful prime rib roast? This comes off a beef we raised ourselves and if it looks a little small, that's because it is. We raise Scottish Highlanders which when fully matured and ready to butcher are only 900lbs unlike the typical American beef breeds that are 1400+. This is great for a family of 3 when it comes to the amount of meat and the size of everything. This roast fed 5 people last night with some leftover for my lunch.
Please excuse the first picture. I forgot to take one that didn't go on SnapChat so you get a title across it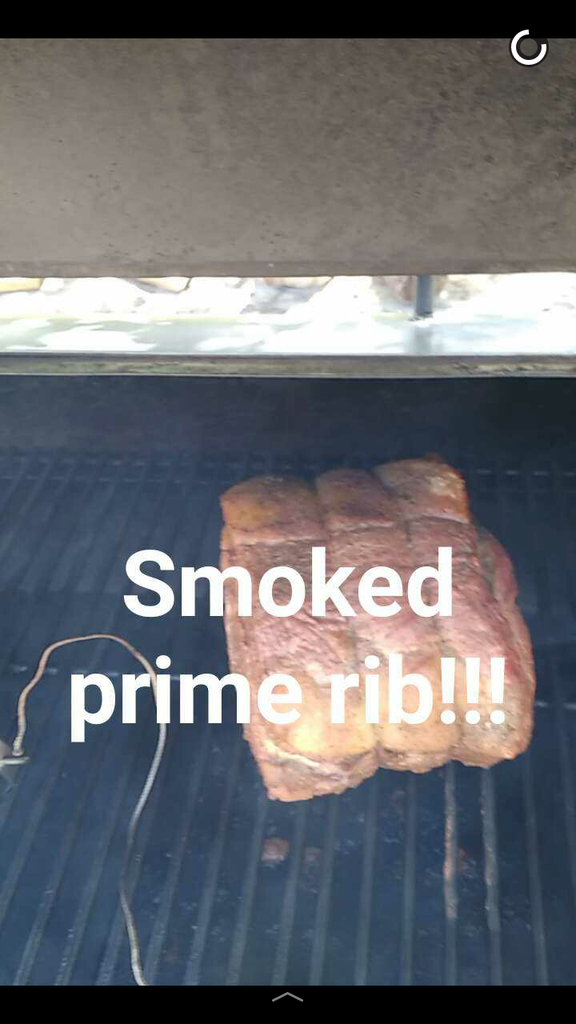 Here's sliced:
I pulled it at 135* and I wish I had pulled it sooner but it tasted great. It was just worcestershire sauce, salt, pepper, and onion powder. I would have done garlic but somehow I couldn't find any in the spice cupboard. All in all, it was a great meal.