Little update.
I let it in the fridge for 2 days
The casings came off clean.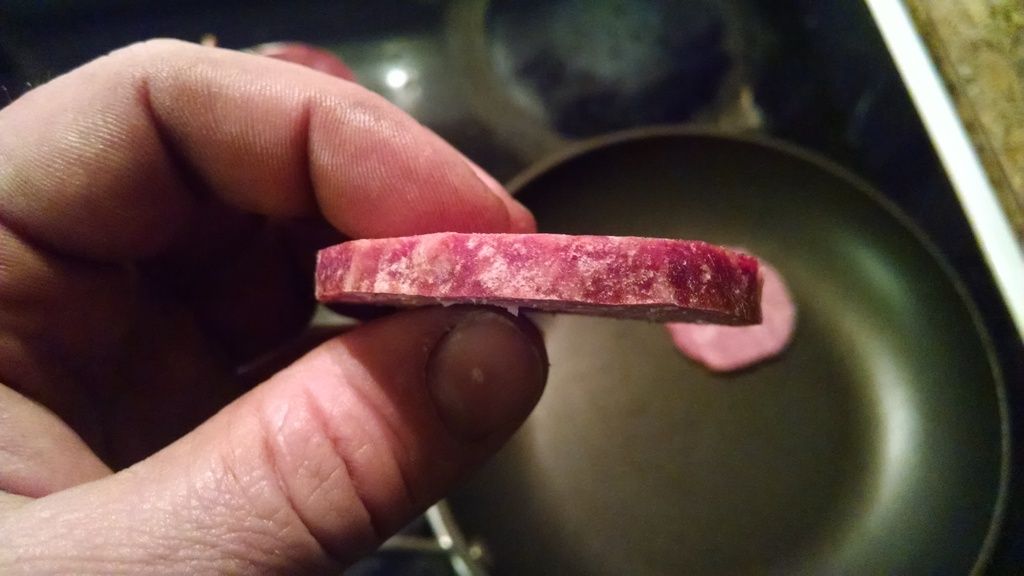 In the frying pan.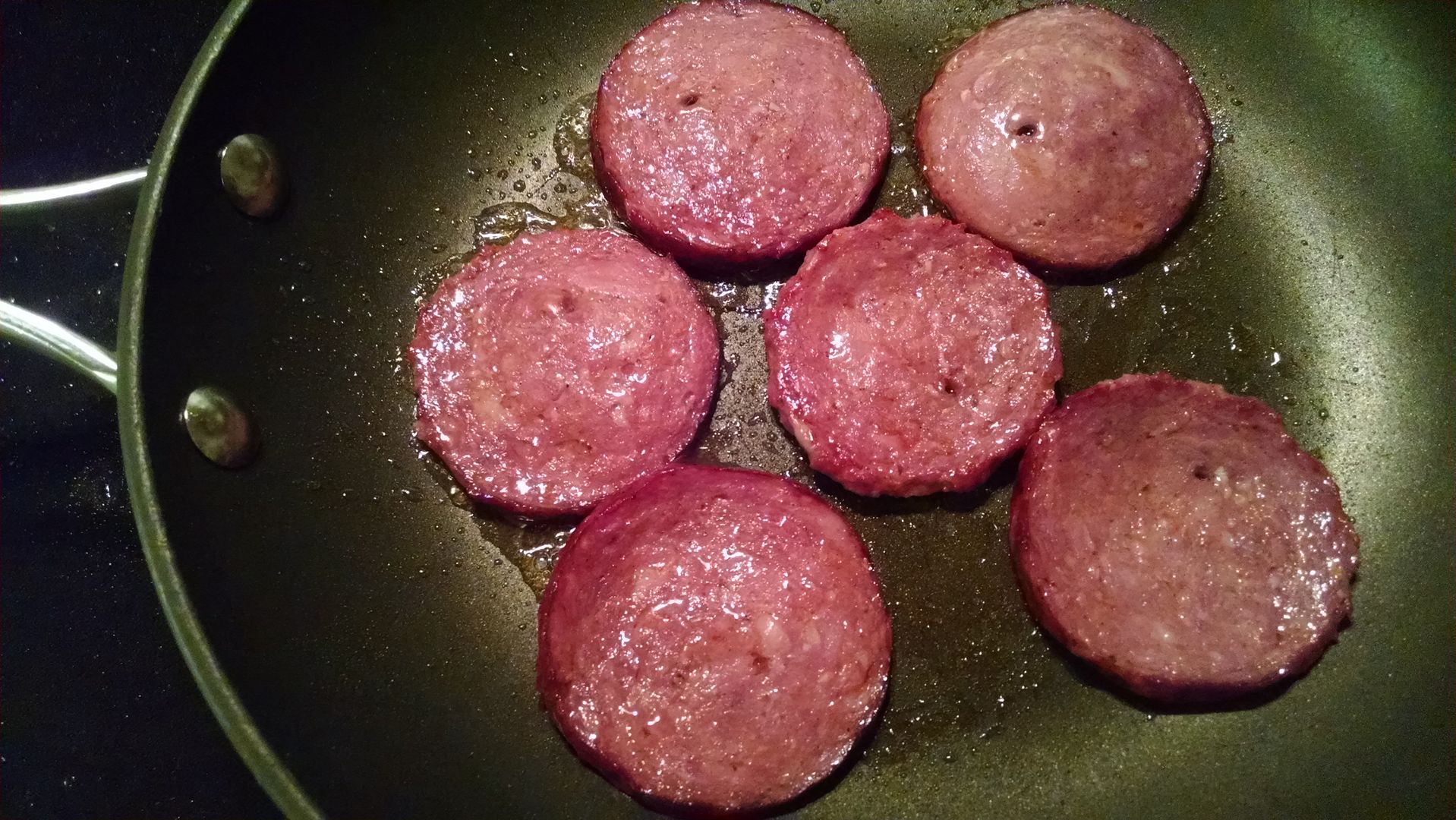 You can see the grease that is cooking out.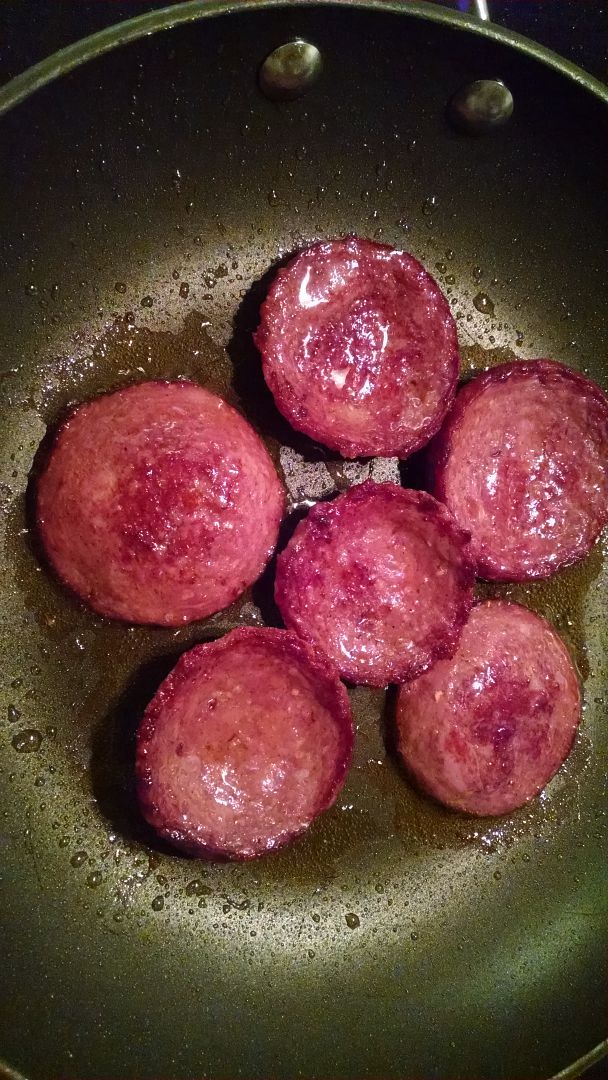 When done I patted dry with paper towels.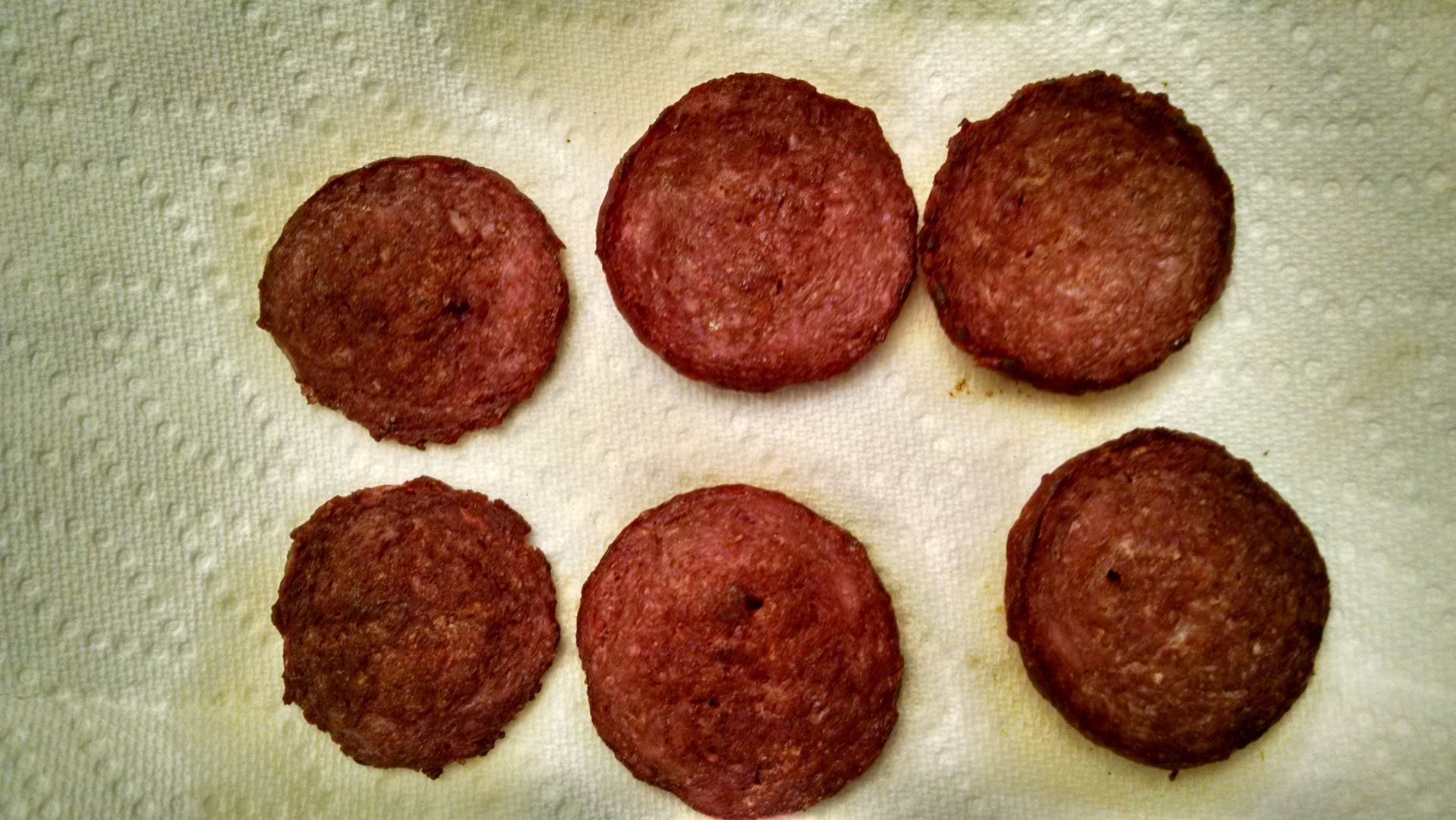 Wow. This stuff is great fried. It changed everything, as I was hoping.
I see alot of uses for this fried.
I don't think I said I used Gary's bologna recipe, but I didn't use the nfdm and I added pork.