Took some breasts and cut slits in it and put my cb in the slits. Seasoned with some Mad Hunkys.
Fried up some cb and chopped fine to add to the cabbage. Wife made a oil mixture to drizzle over top.
Then into the mini. I love having 2 cooking grates.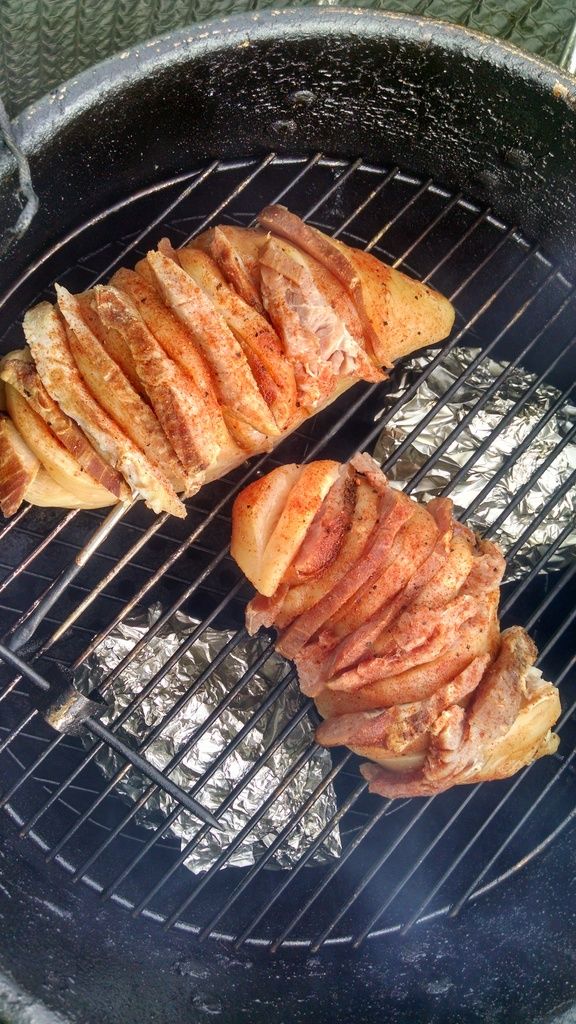 Took the IT of the chicken to 170.
Melt some cheese and you have supper.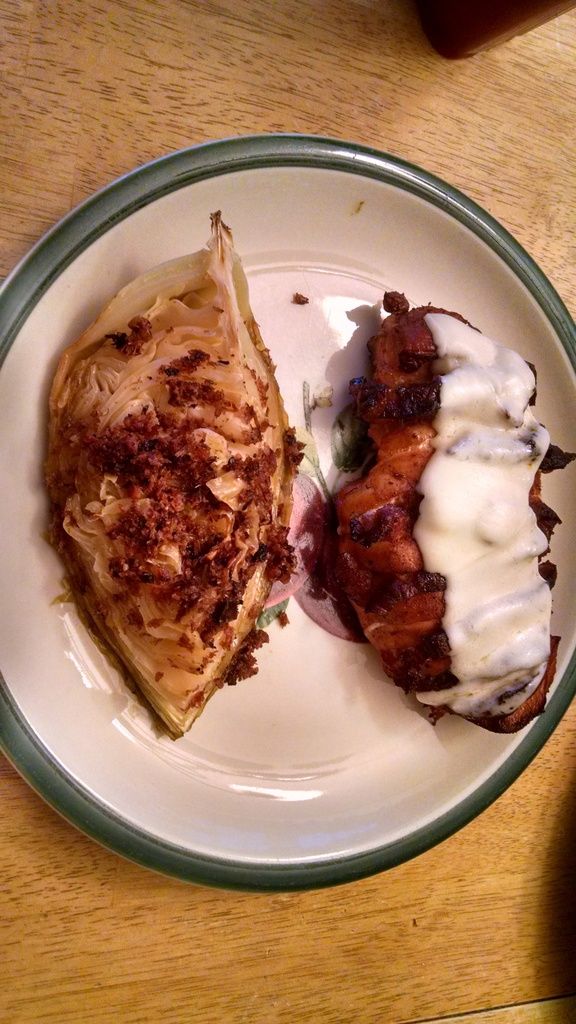 Cabbage is super tender.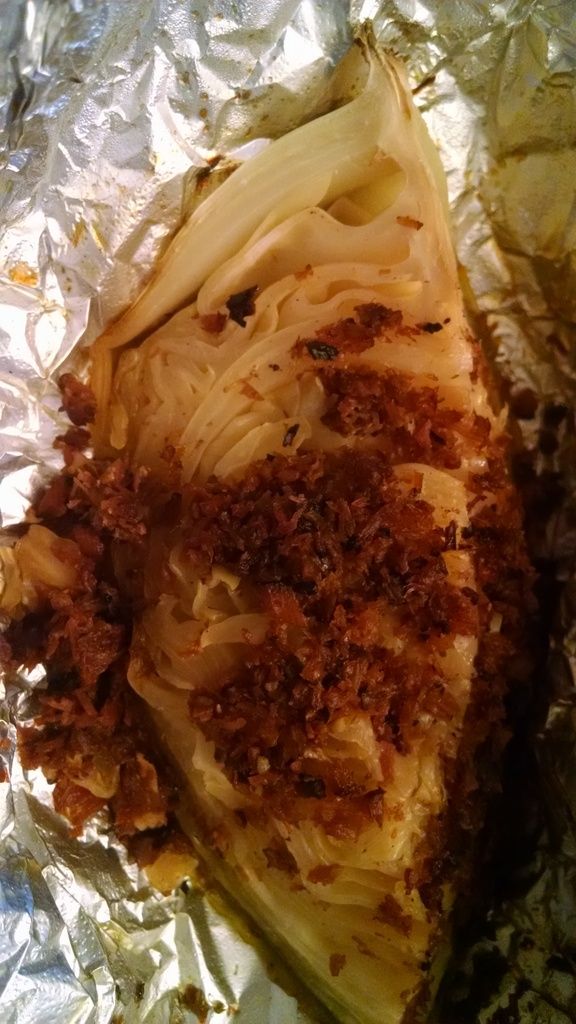 And a good lookin bite.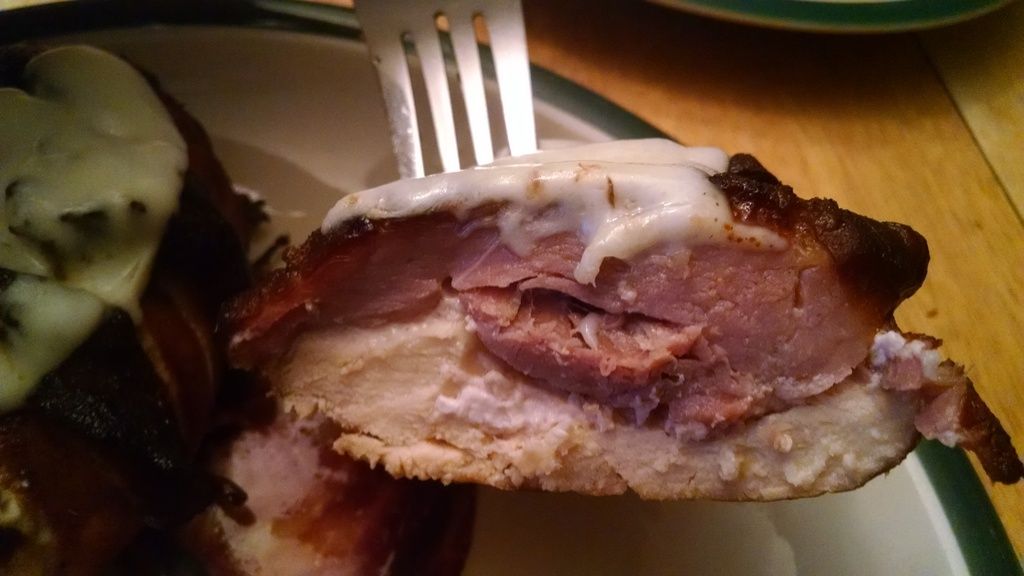 Thanks for lookin