It's been a while, but Mom camp me into town and wanted some Snack Sticks. I had a Hi-Mountain Cracked Pepper and Garlic kit we had not tried yet.
We mixed up the spices and cure in the kit with 5lbs 80/20 along with some Kraft Krumbles and Jalapeños
I forgot to get pictures yesterday, pre-stuffing, but snapped some pre smoke today.
Here they are after sitting in the fridge overnight.
and hung on my little sausage rack in the Masterforge 30 electric.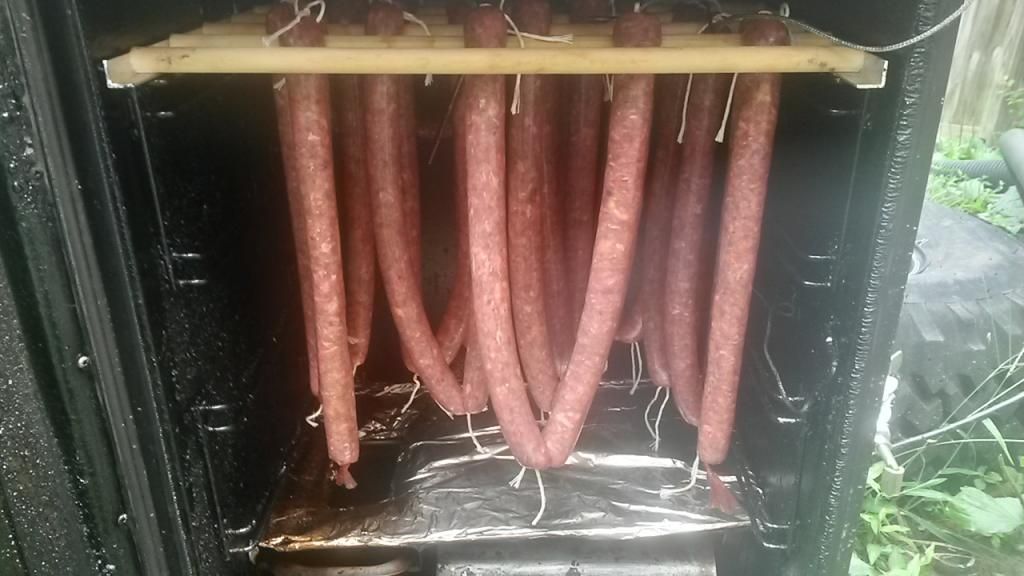 Just put it in the smoker and currently at 100deg for the first 2 hours to dry off and then bump it 10 ever hour with hickory smoke until it hits an It of 154deg.
More pics to come...