Had some extra silvers (Coho) and Pinks from a trip to Alaska in July and a giant King (Chinook) from my brother in Oregon. Probably 15 pounds or so...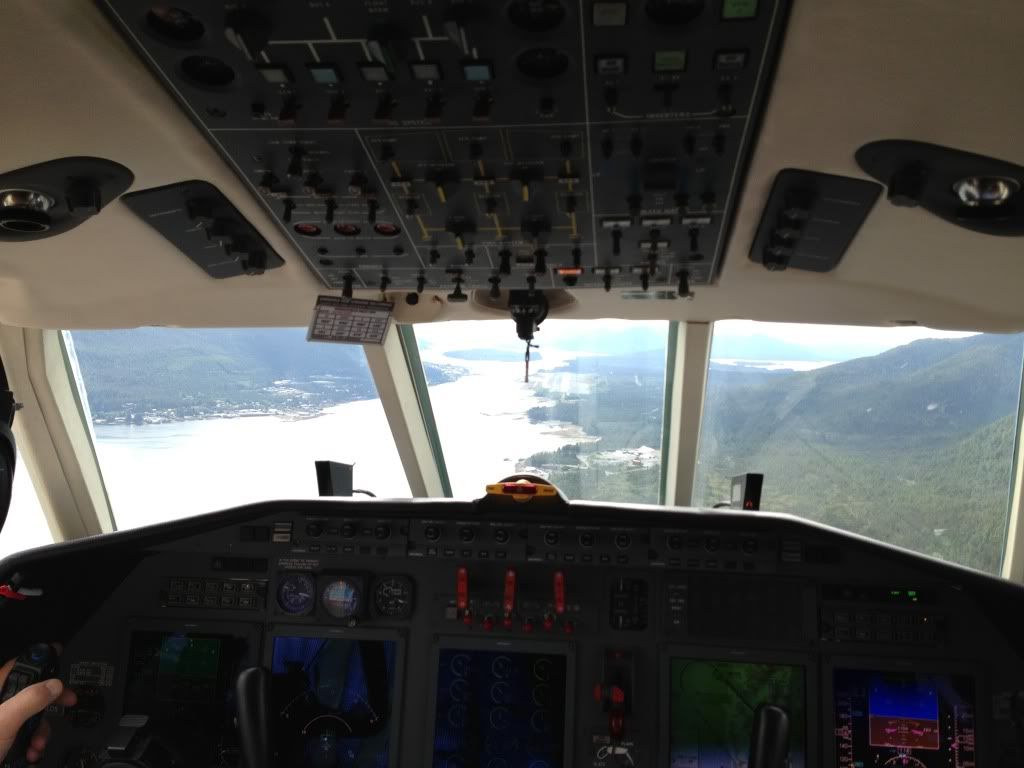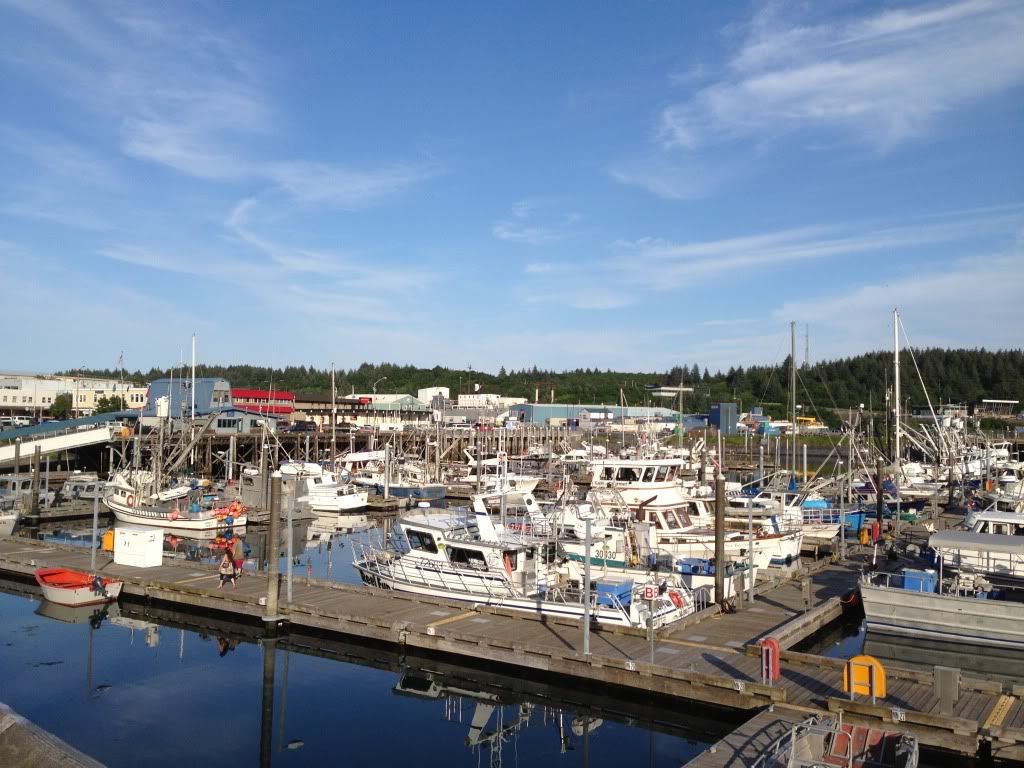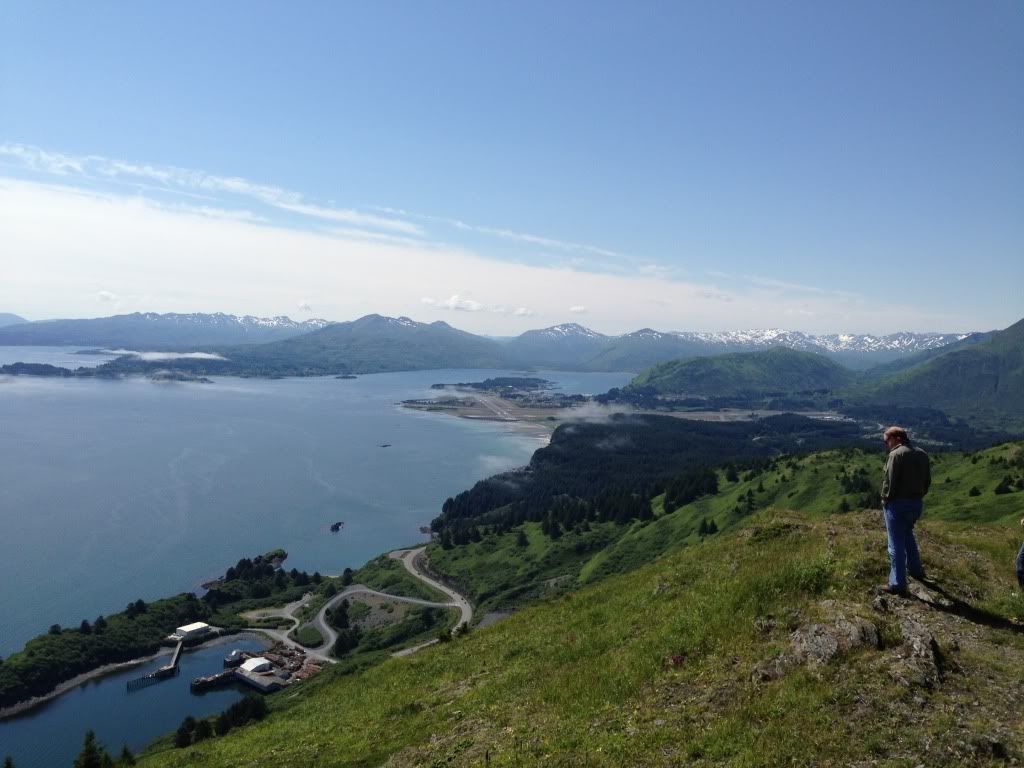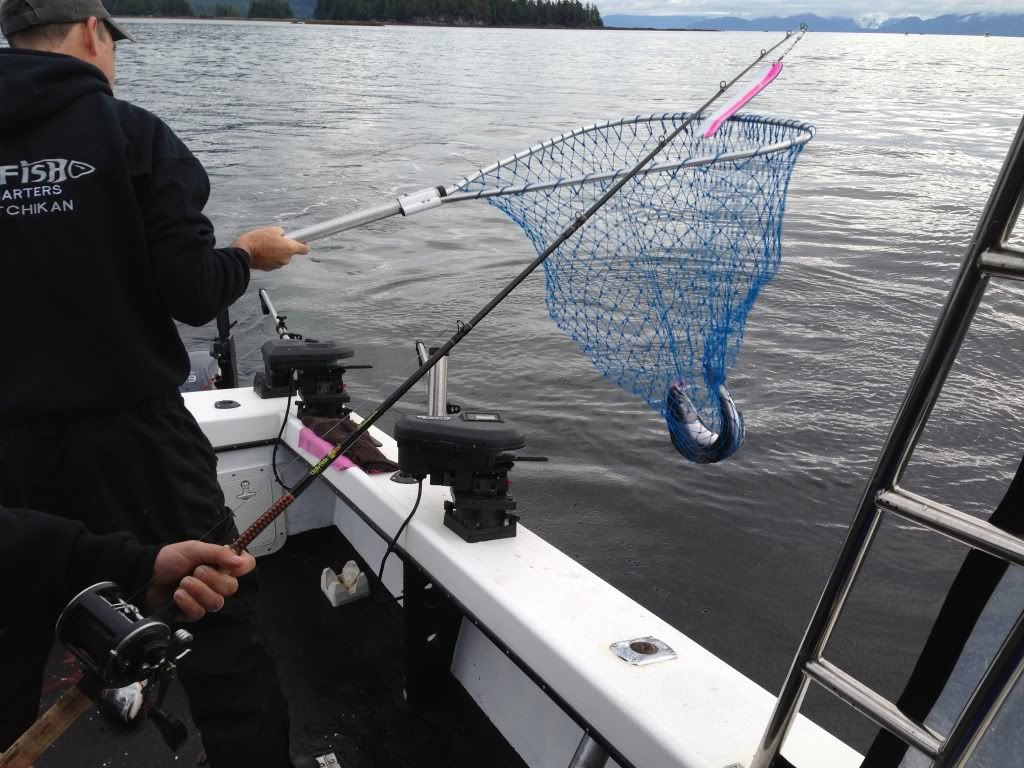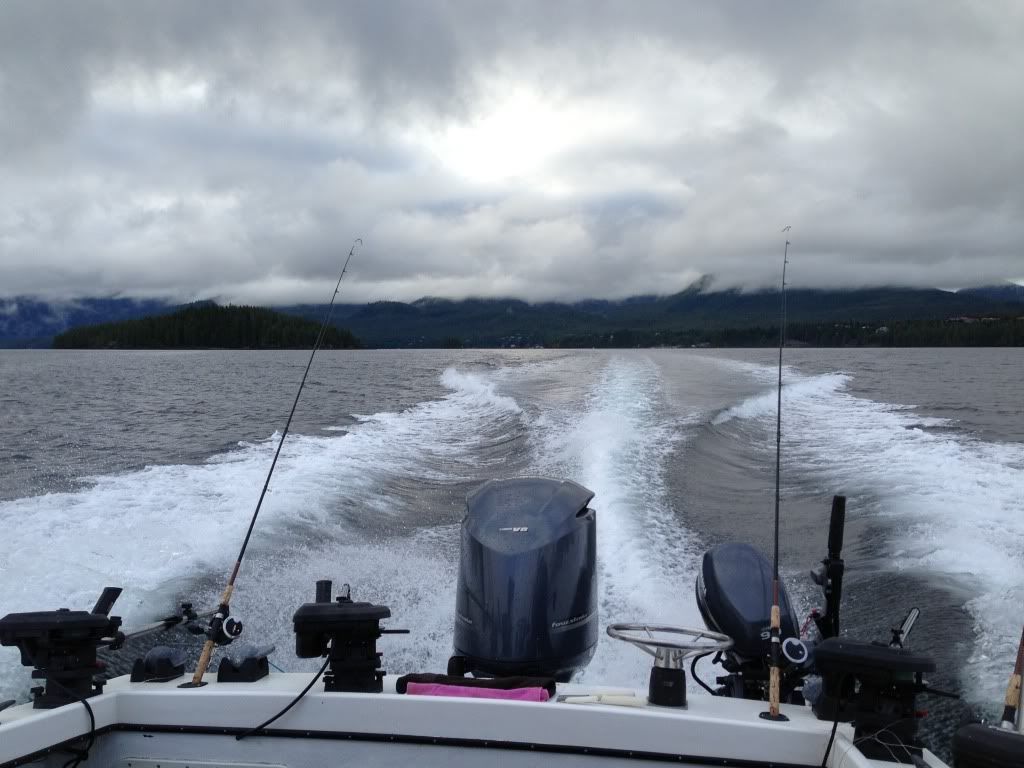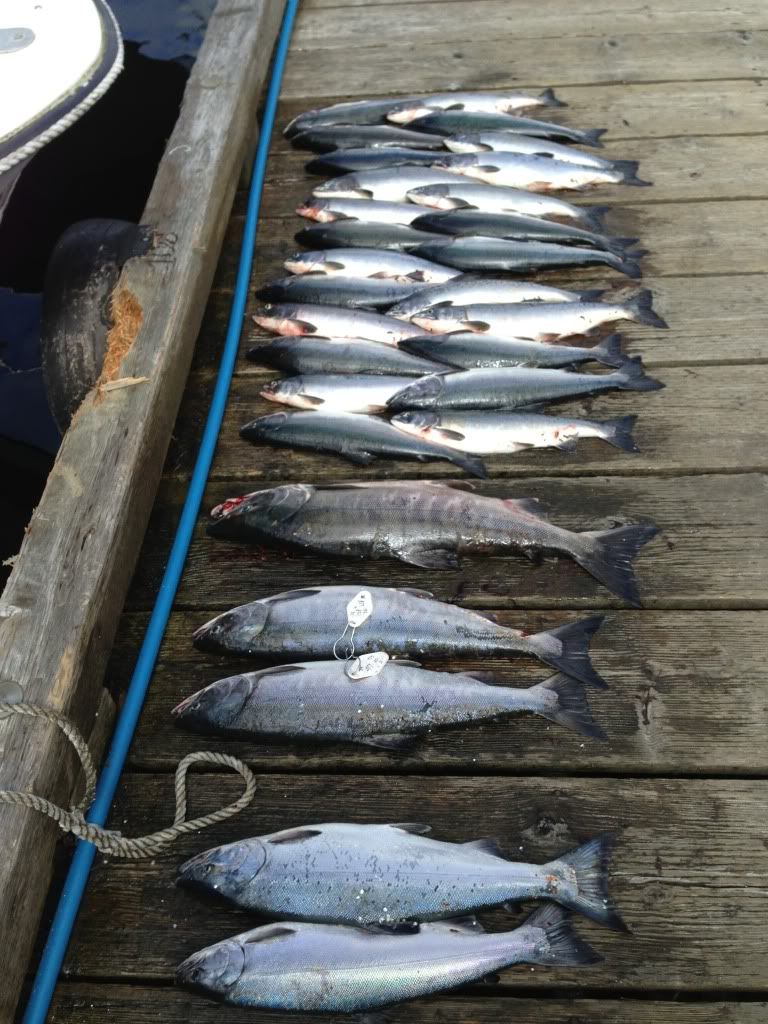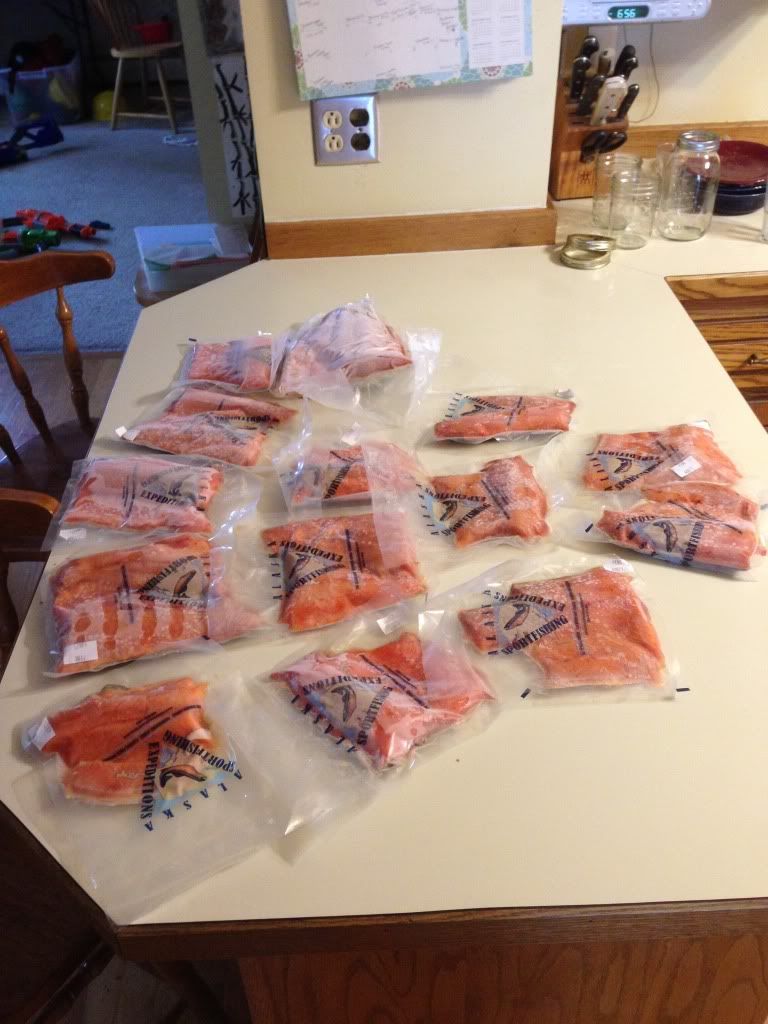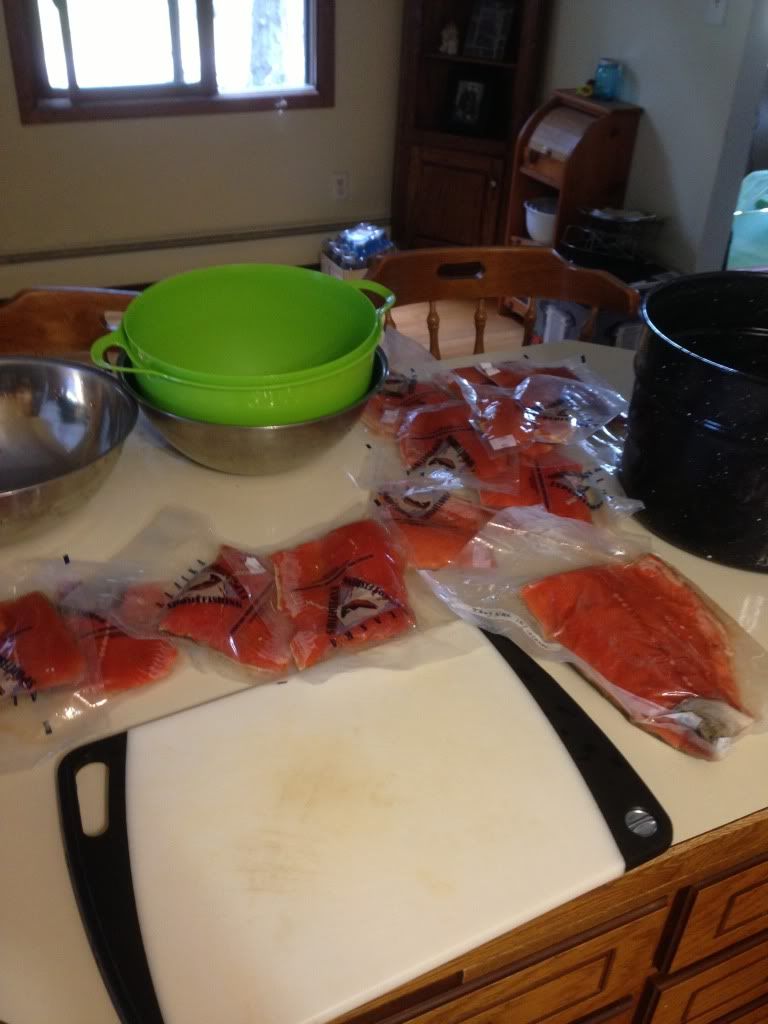 Here is the recipe (from my dad who's been smoking salmon for 40 years , via my mom):
1 gallon water
2 c pickling salt
1/3 c brown sugar
1/2 of 1/3 c maple syrup
1/2 of 3/4 c lemon juice
Soak 55 minutes.
Rinse off.
Dry overnite (several hours).
Smoke...105 degrees 3-4 hrs.
ENJOY!!!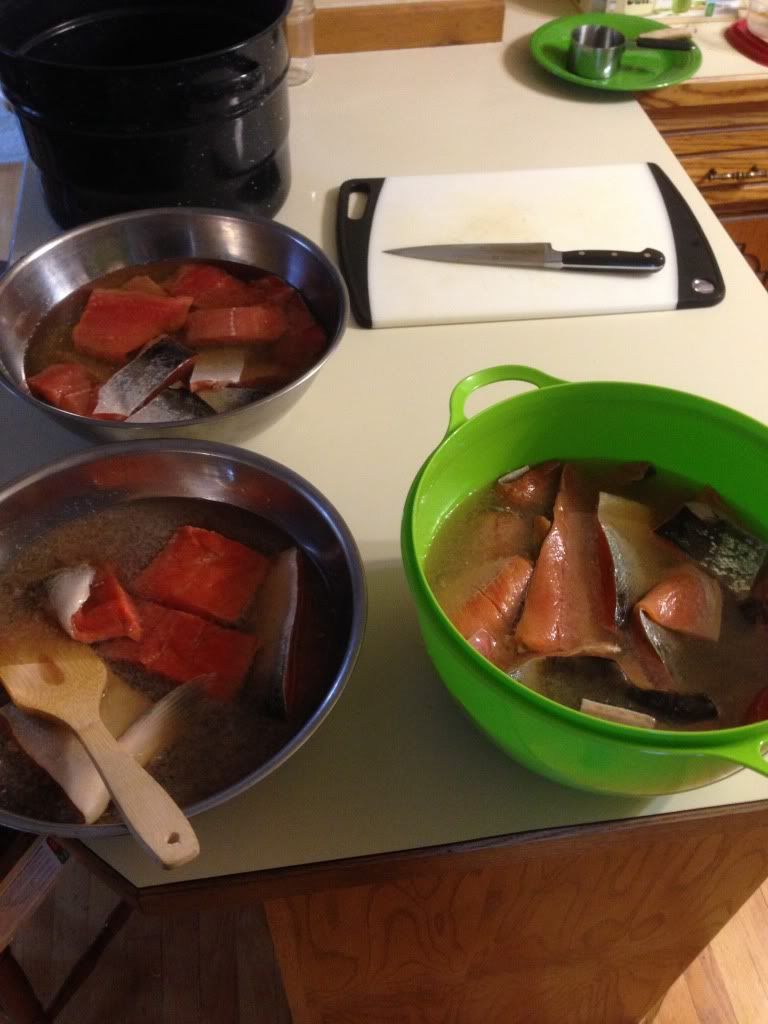 Loaded up the smoker and dried for a couple hours: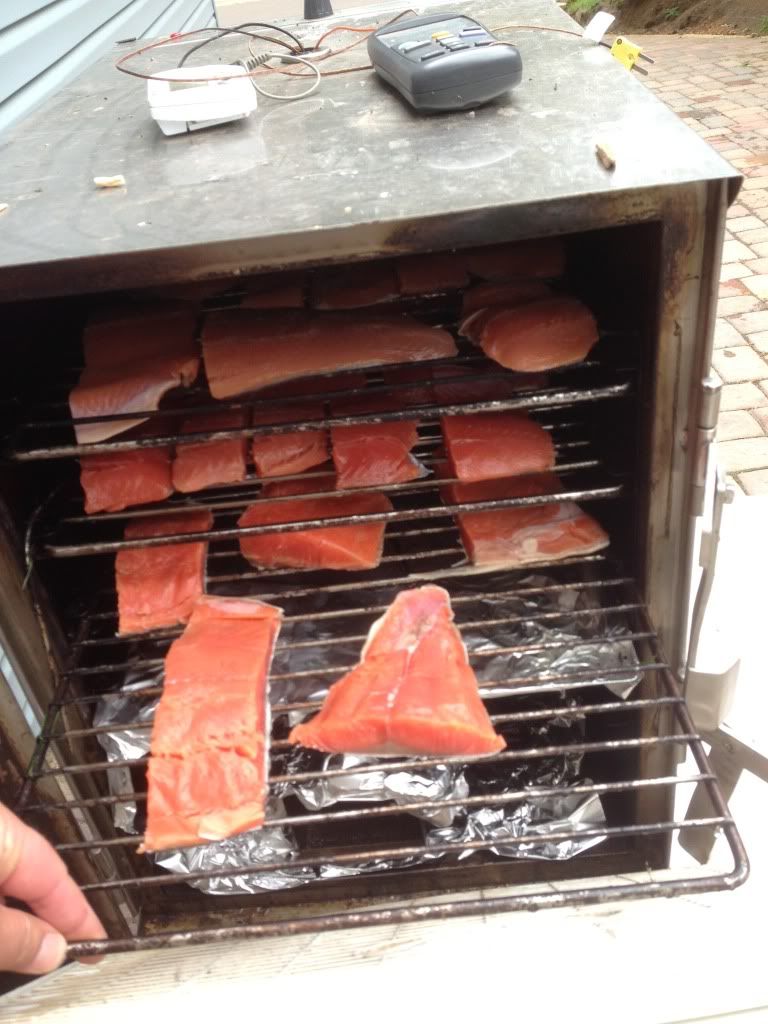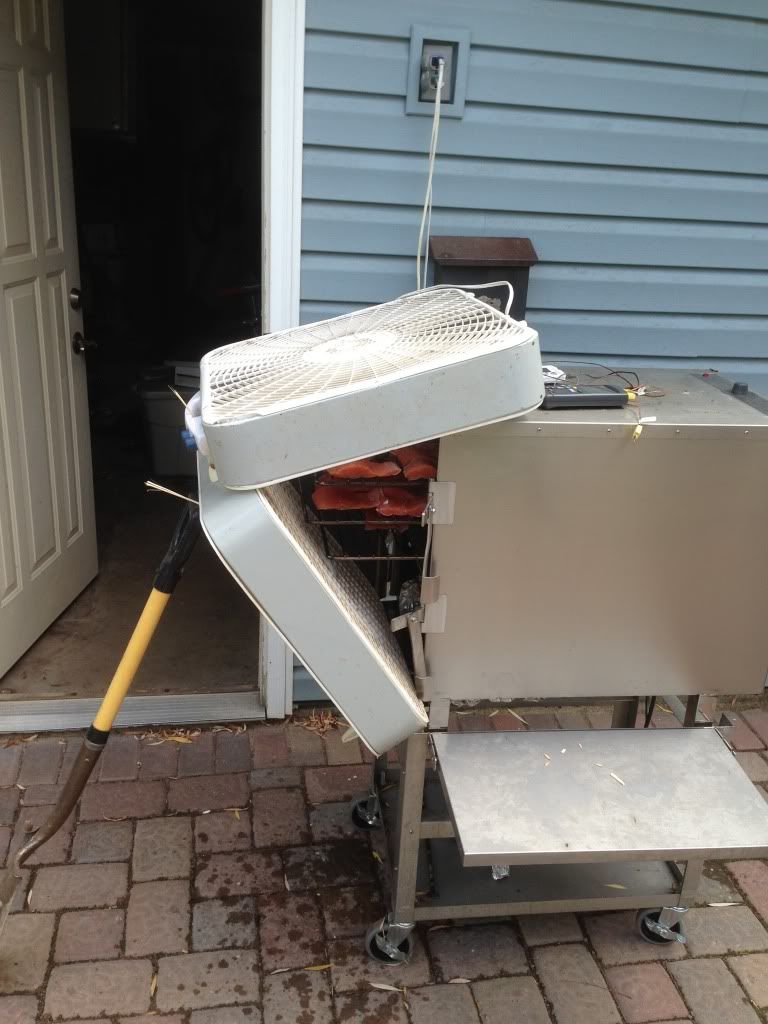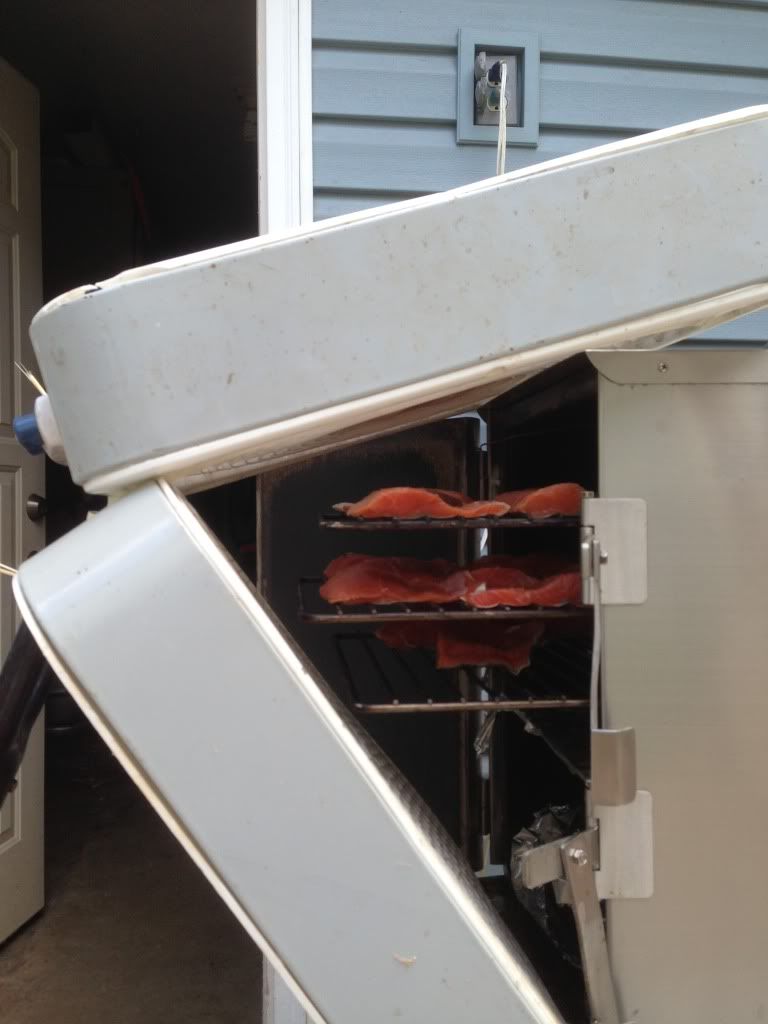 About four hours smoke, first two with the cold smoking plate.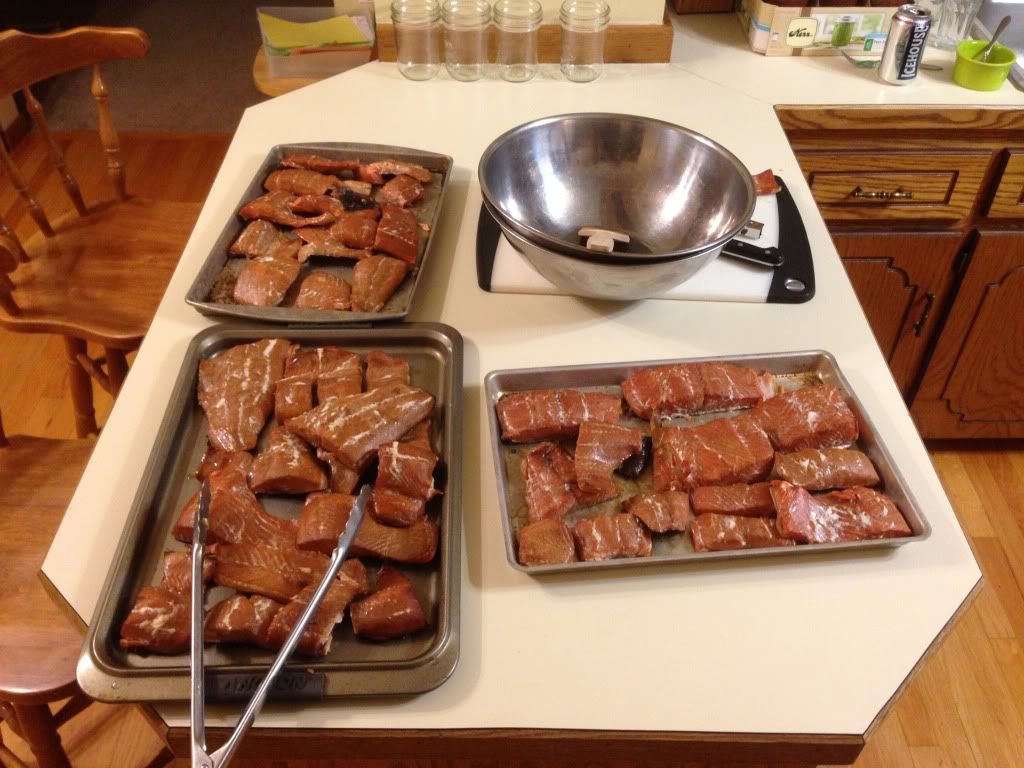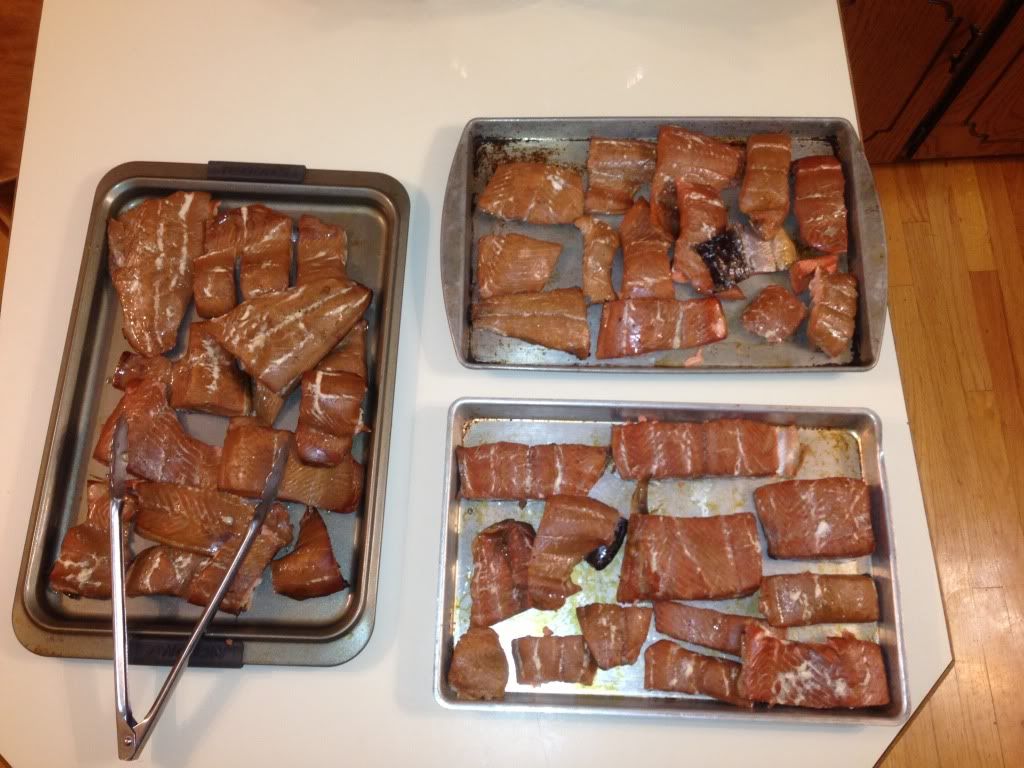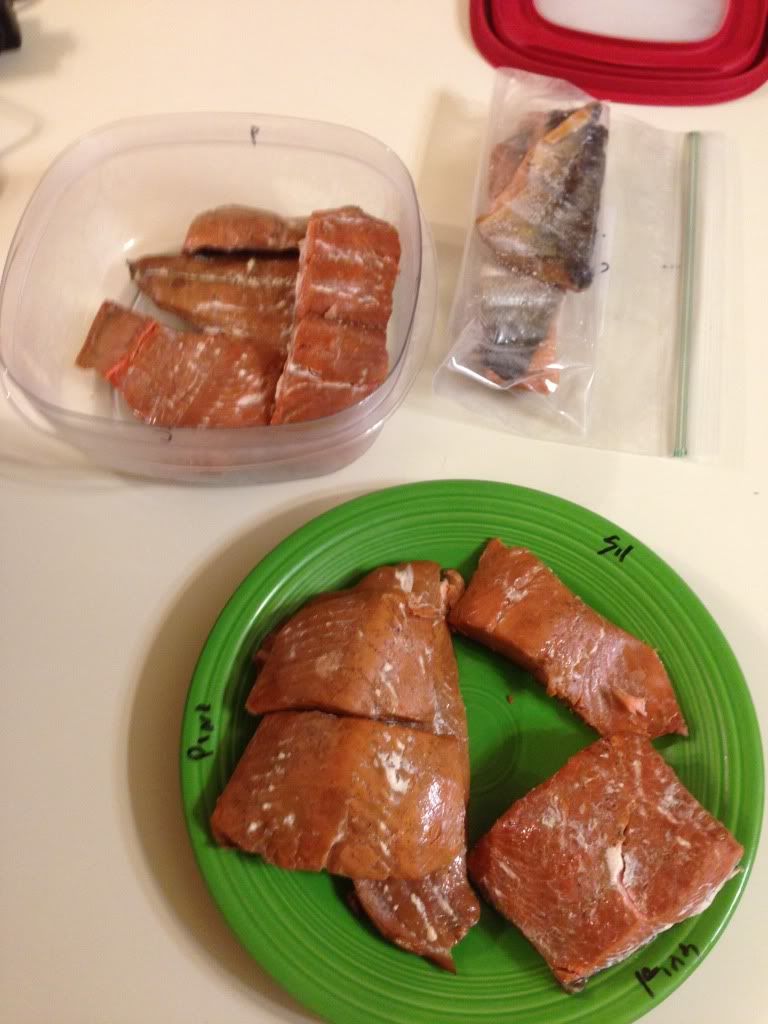 Good smoke, good flavor and MOIST!
All done, chilled overnight, about half ready for canning: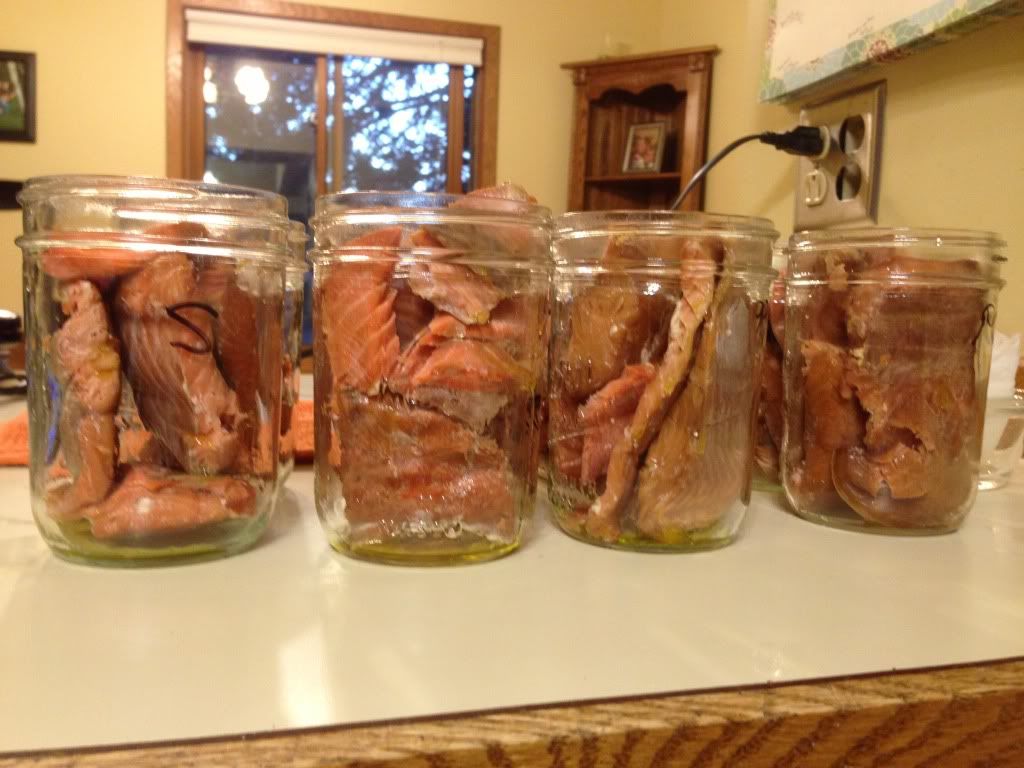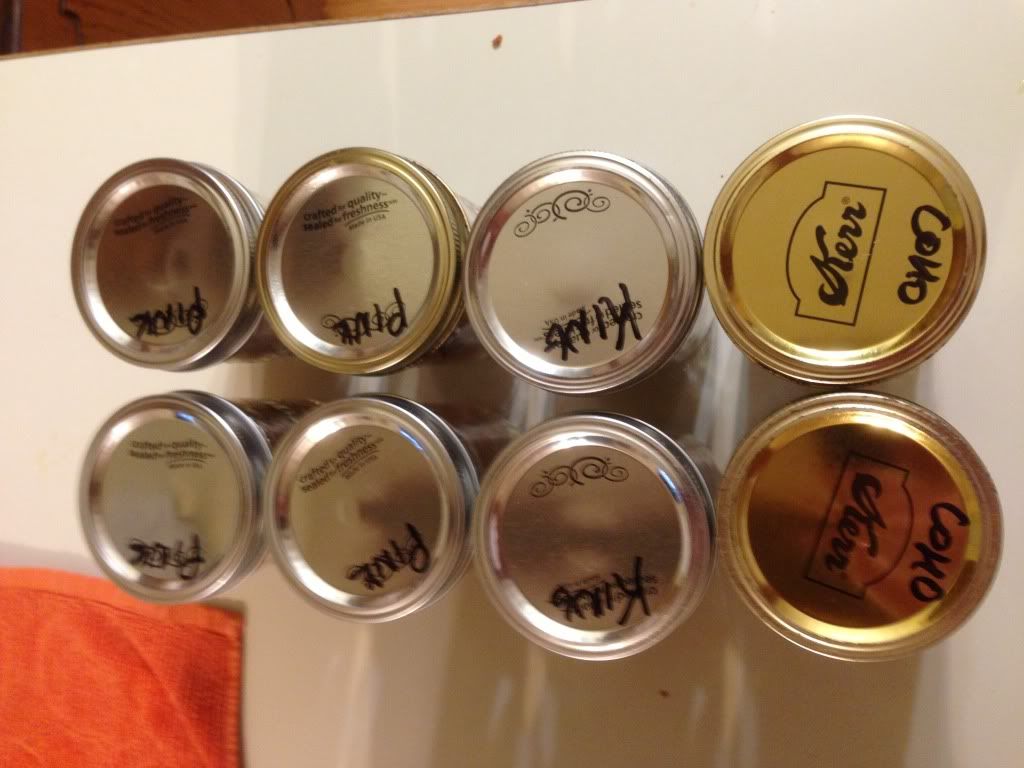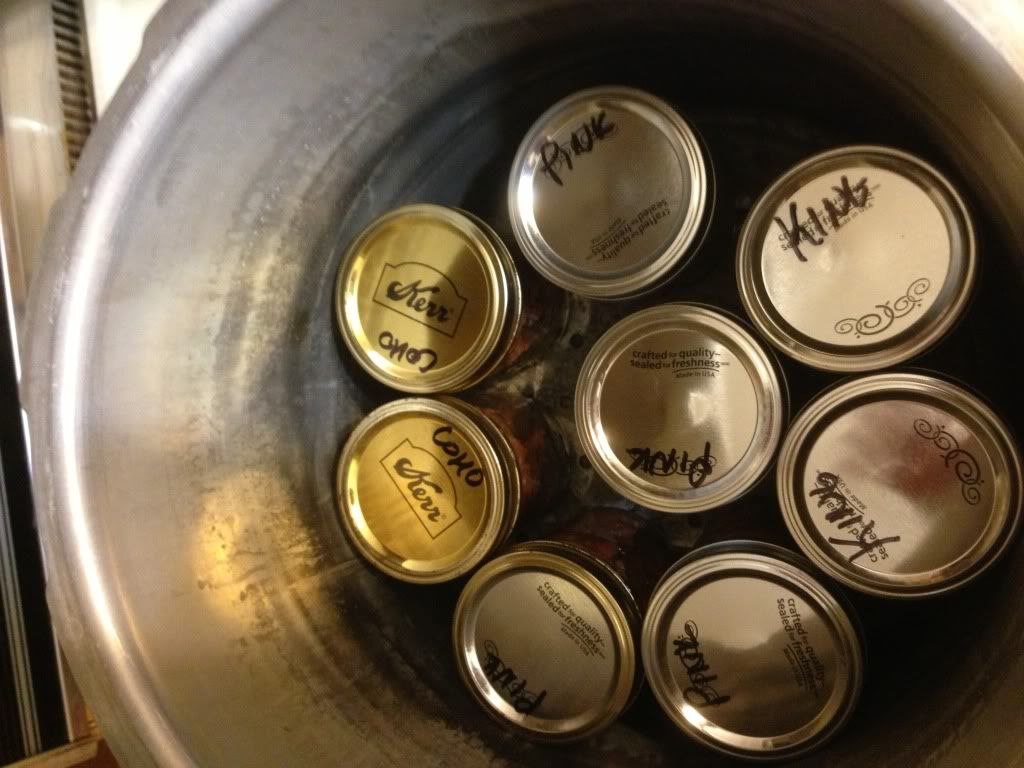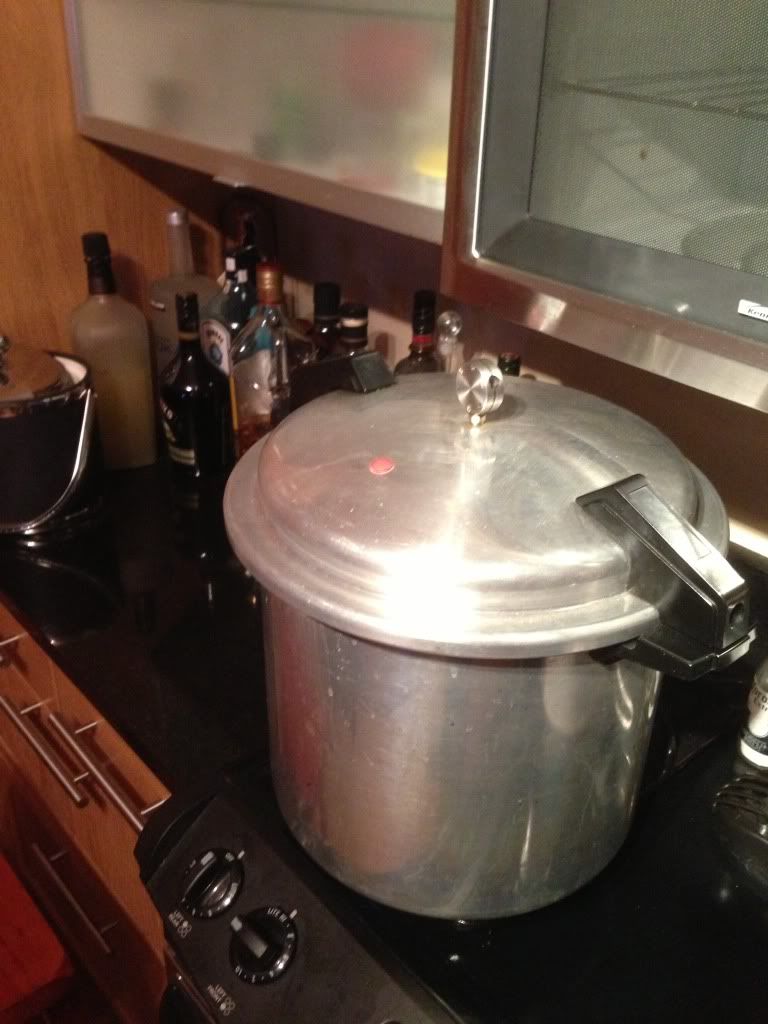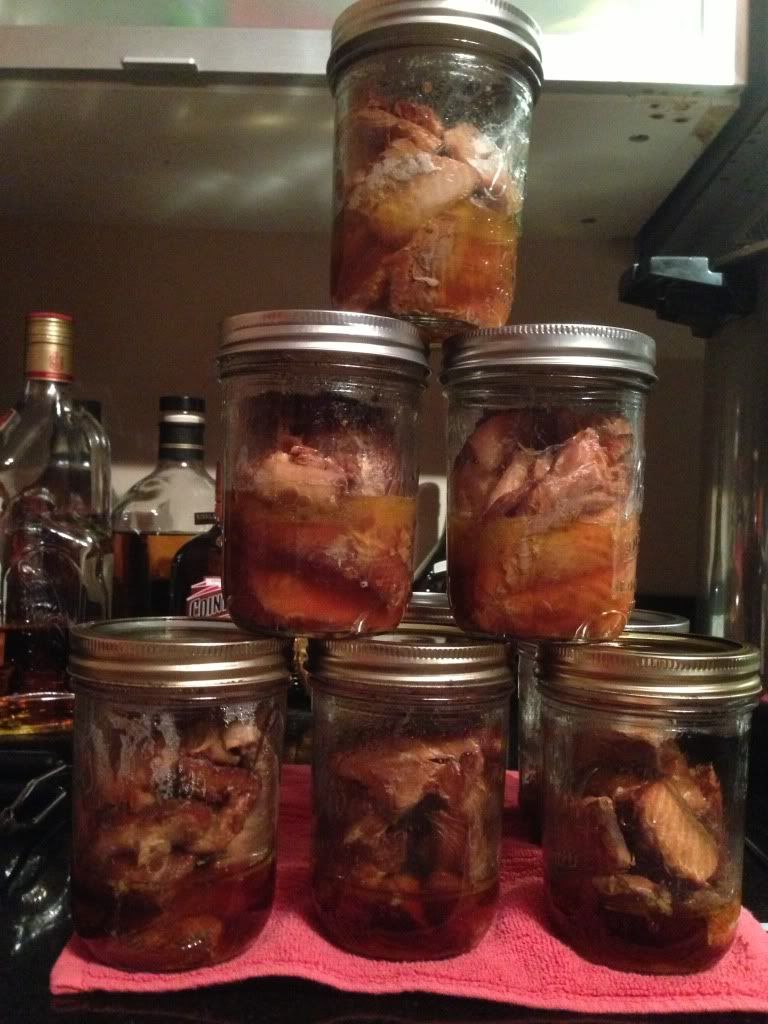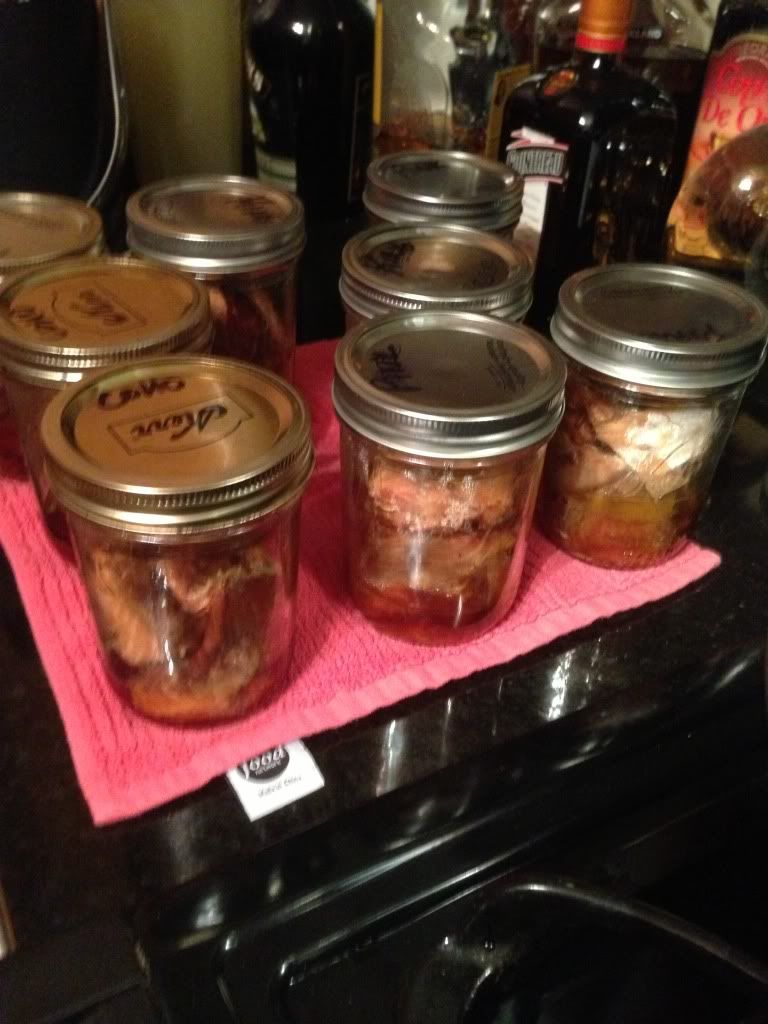 15 PSI for 100 minutes.
Edited by Dert - 9/16/13 at 10:12pm